Since their introduction to the world in 2002, Crocs have swung in to and out of mainstream popularity. Certain features have made them indispensable to some professionals, while still earning them the title of "ugly" by onlookers.
This fact hasn't seemed to have bothered the company much, probably because the original shoes were never meant to be attractive, but to serve a purpose.
While the Classic Clog (full foam construction slip-ones with breathable holes) is probably what first comes to mind when someone says "Crocs," today the company actually has a large array of styles from full clogs with sturdy backs, to sandals and wedges.
Still, if you are not a nurse or veterinarian, you might not quite understand what is so special and popular about this brand.
Why Do People Like Crocs?
People love crocs because they are comfortable, lightweight, non-marking, waterproof, shockproof, better traction, non-marking and odor resistant. Crocs are made of closed cell resin material. Crocs are also considered fashionable because they have been worn by celebrities.
Celebrities who wear Cros
Ariana Grande
Bad Bunny
Drew Barrymore
Harry Connick Jr.
Jack Nicholson
Jennifer Garner
John Cena
Justin Bieber
KISS
Luke Combs
Miley Cyrus
Post Malone
PSY
Ruby Rose
Steven Tyler
Steven Tyler
Uma Thurman
Yang Mi
Crocs are all constructed with some amount of odor-resistant Croslite foam, either making up the entire shoe or using it to construct comfortable and supportive midsoles.
Their claim to fame has always been their comfort, and the foam is what has kept them in business.
In addition to their foam construction, Crocs are known for their safety and other features by many in professions that require being on your feet for long hours.
From being waterproof to being lightweight, Crocs are valued across many professions for their ability to keep you safe and comfortable.
Why are Crocs so Popular
The Classic Croc was initially designed as a boating shoe in 2002. The company has since morphed into an internationally known business that has sold over 300 million pairs of various Crocs styles.
While sales have been up and down throughout the years, as the company moved away from and then back to the original clog, they have managed to stay afloat for a few reasons, including their popularity amongst people in professions that require standing on your feet all day, and an occasional uptick in sales from a young crowd who decide periodically that they are ironically fashionable.
Despite the designer Balenciaga collaborating with Crocs to release a $495-$850 platform clog a few years ago and many influencers jumping on the Croc bandwagon, the classic clogs steadily remain a popular shoe for the working professional for many practical reasons:
EVA foam material
Slip-resistant sole
Waterproof
Easy to clean
Odor resistance
Arch support
Lightweight
Crocs are made of Croslite, which in addition to being supportive and comfortable is known to be odor resistant. This is great for long days at work, as is its lightweight frame.
While many hospitals don't condone employees wearing clogs with breathable holes, the fully closed clog is okay in many medical facilities due to it being slip-resistant and easy to clean.
Waterproof shoes are also helpful in professions such as dog grooming, in which you are easily splashed, or for other jobs where you might not be able to stop and get cleaned up if your shoes get wet.
Why are Crocs so Expensive
For a shoe that is largely considered "ugly," you might wonder why it is sold at such a high price point. The original Classic Clogs start at $44.99 and only go up from there as features and comfort tiers are added.
Considering that EVA foam is generally a low-cost material to work with, you might conjecture that Croslite is similarly inexpensive to produce.
Because of the support offered by Croslite and how it molds itself to your feet, as well as other features of Crocs, some podiatrists have said they offer appropriate stability and can benefit people with circulatory problems, such as diabetes.
United States Ergonomics also certified Crocs around 2006 due to the results of a study that concluded Crocs wearers experienced a decrease in foot pressure and muscle fatigue while wearing them.
Having some support in these communities has probably bolstered their reputation. While Crocs are not exactly affordable, when comparing clogs that are popular in the medical field, you will notice that Crocs are actually on the less expensive end of the price range.
| | | |
| --- | --- | --- |
| Brand & Shoe | Features | Price |
| Crocs Neria Pro Clogs | Footbed: 2-3 foam layers   Sole: Slip-resistant   Waterproof   Washable | $54.99 |
| Birkenstock Profi-Birki | Footbed: polyurethane + fabric   Sole: Non-slip   Oil & grease resistant   Washable | $89.95 |
| Dansko Professional Black Box | Leather sockliner   Wipe-clean   Odor control | $125.00 |
| Shoes for Crews Radium clog | Slip-resistant   Water-resistant   Removable insole | $44.98 |
Crocs Neria Pro Clogs are popular amongst medical professionals for their Dual or Triple comfort levels and workplace appropriate features such as slip-resistance and being waterproof.
Birkenstocks Profi-Birkis have a full rubber shape but include a fabric element on the footbed. They are resistant to oil and grease which makes them a top choice for chefs, and similarly to Crocs are easily washed.
Dansko is a well-known brand, and their Professional Black Box clog is popular amongst working professionals but is definitely at a higher price point due to its largely leather composition.
The Radium clog by Shoes for Crews is similar to Crocs, made with a combination of EVA and rubber and considered water-resistant with a "default fit."
While you see that Crocs are definitely at the lower end of the price range for shoes that are both supportive and safe for many work environments, you might still feel that they come in rather high for what they are.
At the end of the day, Crocs are pricey because the company believes that people are willing to pay that amount, and based on their 300 million-plus sales so far, they are not wrong.
What Are Crocs Made of?
Crocs are made of a latex-free resin material called Croslite that is basically an EVA foam. It is commonly used in the construction of the midsoles of athletic shoes, and act as durable cushioning and shock absorption.
The difference between Crocs material and other flip flops or sliders material is that Crocs are not made of rubber or plastic.
While Crocs have expanded beyond the classic full molded Croslite to various sandal styles that combine Croslite and other materials, the full clog remains a popular option amongst professionals for its all-day comfort and slip-resistant soles, and because it is easy to keep clean.
With Croc's excellent anti-slip traits, they make the perfect shoes for the shower as well.
Why are Crocs so Comfortable
Crocs are widely considered to be comfortable shoes by the people who purchase them. According to the Crocs website, their shoes come in three tiers of comfort:
| | | |
| --- | --- | --- |
| Comfort Level | Features | Example of Shoes |
| Iconic | Croslite foam piece | Classic Clog |
| Dual | Croslite foam + second foam footbed | Women's Neria Pro II Clog |
| Triple | Croslite foam + second foam footbed + pillowed footbed | Neria Pro Graphic Clogs |
The common denominator in all types of Crocs is the Croslite foam. While the Classic Clog is made entirely of Croslite, other shoes incorporate it in the footbed and midsole for comfort and support.
Both Dual and Triple comfort Crocs combine the Croslite foam with additional cushioning in the form of other types of foam or pillowing.
What Jobs and Professions Wear Crocs?
The Neria Pro Clog series are what you typically see nurses wearing, as they are a solid clog, not open-backed, and have more comfort features for long days on the job.
Doctors: Crocs are supportive, slip-resistant and waterproof, three things you need as a doctor who spends long days on their feet.
Chefs: Being a chef can get messy, and you must stay standing for long periods. While chefs are required to wear slip-resistant shoes, it is an added benefit to have shoes that are easily cleaned.
Nurses: Like doctors, nurses are on their feet for extremely long shifts, many also find Crocs to be the supportive and safe shoe they need to get through the day or night. If you are a nurse and need a sneaker instead, check out our list of best walking shoes for nurses.
Dentists: Dentists have busy schedules, moving from patient to patient and going from sitting to standing over and over again all day long. Crocs are a great option that provides comfort and support for all of their back and forth.
Surgeons: When you are in surgery, you must be prepared to stand for many hours straight. The last thing you want is a shoe that makes your feet hurt, therefore in addition to their safety features, Crocs are a great option as a shoe that is also comfortable and supportive.
Veterinarian: In addition to long days of running around and often being on your feet, a vet can easily encounter the unfortunate accidents of a nervous pup. Having a shoe that is both waterproof, supportive, and slip-resistant is a must in this profession.
Crocs FAQ Answered
Crocs have holes on the top of their clogs to let you personalize your own combination of Jibbitz charms. The holes on the Crocs are also designed to offer you with better airflow and ventilation. You can release moisture and water easily with Crocs.
In general, fake Cros are heavier than authentic Crocs and are made with poor quality rubber that is not slip-resistant and are less durable. Fake Cros are sold alone in a cardboard package, whereas real Crocs are sold in a branded bag with authentic information such as model name and materials used.
Crocs are bad for your feet in terms of lack of support comparing to sneakers, but that applies to all footwear including sandals, sliders or flip flops. In contrast, Crocs are good for your feet in terms of hygiene because they have excellent airflow and breathability.
While Crocs are on the expensive side, they can be worth the price for many professionals and everyday wearers alike.
Jobs like nursing, working in a kitchen, or veterinary medicine require shoes that have certain safety and hygienic features to keep employees safe.
Crocs are a good choice due to their comfortable foam construction, slip-resistant soles, and waterproof materials.
If you are looking for a good work shoe, whether you are in a hospital or an avid gardener, Crocs are worth a look.
Source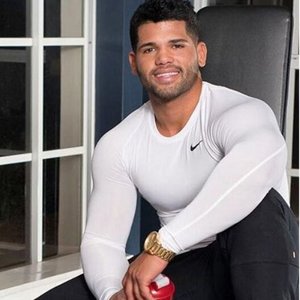 Austin is the author of loveatfirstfit.com and a personal trainer with extensive knowledge in nutrition. Austin is passionate about helping others to find a suitable healthy lifestyle and feel good about themselves. Austin's goal is to help people push their limits and achieve their physical performance.