Maximalist running shoes are relatively new to runners. This may be one of the first times that you have even heard the term. You may already know that they are all about cushioning and support that provides comfort for runners, but wondering what makes them different in comparison to normal and minimalist shoes. So what exactly are maximalist running shoes?
What are Maximalist Running Shoes?
The goal of maximalist running shoes is to allow runners to perform without having to change their gait or stride. Maximalist running shoes are for runners who crave cushioning, as they come with a chunky midsection, making them perfect for midfoot to forefoot strikers.
Maximalist running shoes have thick stacked height, a secured fit, and better stride efficiency than regular running shoes.
It is widely recommended by doctors to patients with foot conditions and experiencing pain during running. Let's dive in and take a deeper look at what Maximalist running is and what will maximalist running shoes do for you. But first, you should understand gait and how they work.
Related: 10 Types of Running Shoes (Which One Do You Have?)
What Are Some Examples of Maximalist Running Shoes?
The Maximalist running shoes feature a high heel area and plenty of cushioning. These shoes are usually worn by masters runners. They are also known as super-plush shoes.
There are two different stack heights in shoes: the heel and the forefoot. In most cases, the heel has a slightly higher stack height than the forefoot.
Since most runners tend to land on their heel, a cushioned shoe can provide enough support to prevent heel slippage. For most people, this is the height they need to avoid heel pain.
A Maximalist shoe has a stack height of over 30mm in both the heel and foot. Hoka One One shoes are designed with a similar stack height.
Some examples of maximalist shoes are Hoka One One One Bondi 7, Sketchers Go Run Ultra 2, and New Balance Fresh Foam More. Basically, the stack height is the height at which the shoes that you are looking for are maximalist.
How Does Maximalist Running Shoes Work?
A perfect running form can be hard to achieve. The goal is to push off the ground with maximum force and to strike the ground between your heel and midfoot.
Then, your foot should roll forward to create extra force before you spring off the ground from your toes. On paper, this sounds simple. However, if you've spent years as a midfoot or forefoot striker, this habit can be extremely difficult to break.
The maximalist shoe allows midfoot and forefoot strikers to have extra padding to keep from damaging their metatarsophalangeal joints upon impact. They also help to provide more of the forward roll that aids in proper running form, even if you aren't striking the proper area on your foot.
Many podiatrists recommend this type of shoe for their patients, citing that the extra shock absorption and protection have shown excellent results in preventing injury and protecting the runner's joints.
How Can Maximalist Running Shoes Help Runners?
Runners tend to roll through the ball of their foot, which lowers the force to bend the joint at push-off. Wearing maximalist shoes can help minimize pain and improve performance. The Hoka One One One is a great shoe for people with foot problems. Its thick midsole provides a rocker effect across the foot.
The main reason why running shoes have evolved is that they have too high a heel to absorb impact. This has caused instability and weakened the knee and hips.
The concept of minimalist shoes is that the heel should be lowered to zero in order to avoid having a heel drop. The maximalist shoe was first adapted for the ultramarathoners. These individuals tend to wear shoes with a high amount of shock absorption and stability.
Since there are a variety of shoes for runners, it is important to select the one that will provide the most stability and comfort. Your local shoe store can help you find the right one for your patients.
What to Look for in Maximalist Running Shoes
Now that we've talked about all the benefits of maximalist shoes, there's still the matter of finding the right shoe for you. While these shoes may sound like a one-size-fits-all sort of deal, that still isn't the case.
Just like with average running shoes, every runner needs something different. Some people have longer feet, taller archers, shorter toes, and even inward or outward turned feet.
There are just too many differences in each individual to have a standard-sized shoe that fits everybody. Here are some basic features for you to check for in a maximalist shoe:
• Stability for pronation or supination (depending on your gait)
• Depth for orthotics (if you require orthotic inserts)
• Good cushioning at the highest contact point (Either heel, midfoot, or forefoot depending on your running style)
These three tips will help you to narrow down your selection, but nothing beats getting out to the store and trying them on! You'll also be able to get help from experts in the store who can identify your running style.
Tip 1: Check the Fit
If you want the best fit, make sure to go out to your local shop and get professional help in sizing. Fit is one of the most important aspects of a running shoe. The last thing you want is to get halfway through your run only to find yourself getting a blister or feeling like your toes are being crushed by your shoes.
Of course this doesn't mean you want a loose-fitting shoe. It should be snug, but there shouldn't be anything in the shoe that may rub or irritate your foot. You should have wiggle room, but no room to slip around in.
Tip 2: Stack height matters
There are varying degrees of "maximalist" style in many maximalist running shoes. One of the biggest features of the maximalist shoe is the equal stack height. Stack height is essentially the height between your foot and the ground when you're wearing a shoe.
The average running shoe has a taller heel and a lower forefoot. This is due to the average runner's propensity to strike closer to the heel. Midfoot strikers need more cushioning all across the board. This is why maximalist shoes have a more even stack height for the heel and the forefoot.
Tip 3: Get help with your gait
If you aren't sure how much of a midfoot striker you are, have someone at your local shoe store help you check your gait, and try on some different styles of maximalist shoes. You might find that you need a little more or less height in the heel before you find the perfect fit.
Don't be shy to ask questions. It's good to be as knowledgeable as you can about what makes it the right shoe for you and your running style. Go with what feels comfortable, and be honest if you aren't sure about how a certain shoe feels on you. Remember, you're going to be in these shoes for miles, so the slightest discomfort can become seriously amplified after a long run.
Best Maximalist Shoe Brands
Hoka
Hoka helped to start the maximalist running shoe movement. One of their top sellers is the Hoka One One. Using its low drop position, it helps to promote a midfoot strike with every step. It also boasts superior protection and stability thanks to Hoka's Meta-Rocker technology.

Altra
While Altra may not have been a maximalist shoe pioneer, they've certainly thrown their hat into the ring. Altra shoes are all about promoting a more natural stride and gait. Using their own Natural Ride system, their shoes produce metatarsal-specific shapes for superior comfort and a low-impact stride.
Nike
Nike is a big name, and they have tons of experience to back up their Zoom shoe line. This line features extreme comfort (as one would expect from a maximalist shoe). They use lightweight construction to help reduce the weight of a typically bulky style of shoe, while also increasing the efficiency of the runner wearing them.
Difference Between Maximalist and Minimalist Running Shoes
If you've heard of maximalist shoes, then chances are you've also heard about minimalist shoes. They are not simply opposite of each other. You may be wondering what the difference is? As the names imply, minimalist shoes go for the "less is more" approach to materials. They strive to have a little extra material as possible to help you have the most natural run you can.
Benefit of minimalist shoes
The biggest benefit of going minimal when it comes to your running shoe is the weight. If you're a long-distance runner or a sprinter, you probably want as little weight as possible for your gear. Minimalist shoes also encourage the most natural gait and stride of your body, as there is hardly any cushion to help direct your foot. The minimal material also allows the runner to know what is underfoot and feel more connected to the earth they're running on.
Drawbacks of minimalist shoes
The biggest flaw in the minimalist shoe is the increased risk of injury. Studies have shown that making a quick switch from a standard shoe to a minimalist shoe can increase your chance of hurting yourself. The body needs time to adapt to a minimalist shoe. These shoes require extra strength in the feet, ankles, calves, quads, and even in the core.
Even once your body has adapted to minimalist shoes, there is still an increased risk of injury and even fluid building from extending the high-impact activity. The lack of cushioning in these shoes can put extra stress on your legs, especially the shins and heels.
Benefit of maximalist shoes
Though maximalist shoes excel at providing comfort for long-distance runners and short-distance runners alike, they were created with the long-distance runner in mind. Their added cushioning and protection give plenty of shock absorption to keep your joints safe in a long run, especially if you tend to be a hard midfoot striker. They also provide a thick sole to help stop the effects of overpronation.
Drawbacks of maximalist shoes
Having such a thick sole can actually increase the risk of twisting your ankle while running. Your body may not be accustomed to running on such raised shoes, and therefore you could have a chance to slip more easily. Sometimes runners also have a tendency to impact harder when they know there is more of a soft surface beneath their feet. It can take a little mental work in order to keep yourself running like usual.
If you're a short-distance runner, these drawbacks will still apply to you, but perhaps not to the degree of a long-distance runner. It's still important to be careful and make sure you weigh all of the risks before you choose to go with a minimalist or maximalist shoe.
Is it Good to Run in Maximalist Running Shoes?
Maximalist running is for everyone because all runners can benefit from efficient stride. It's a type of shoe that helps correct improper form and maintain proper form throughout a run. They're perfect for long-distance running, but you'll even see big benefits doing shorter runs.
Even if you think your form is perfect, you may find that you start to slip as you get farther into a workout. Maximalist running shoes keep your gait right and help you to avoid injuries and fatigued ankles and feet.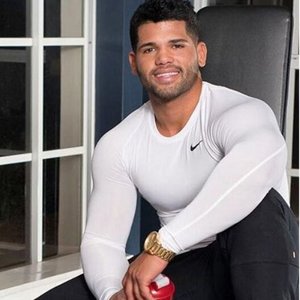 Austin is the author of loveatfirstfit.com and a personal trainer with extensive knowledge in nutrition. Austin is passionate about helping others to find a suitable healthy lifestyle and feel good about themselves. Austin's goal is to help people push their limits and achieve their physical performance.