Nurses are dedicated professionals who spend long hours on their feet each and every day caring for the health and comfort of others.
In order to do their best job, nurses need to be on the top of their game, which means that they don't want to spend their day walking around in uncomfortable shoes distracted by tired aching feet
This is why most nurses choose Dansko shoes for both work and casual wear. Here are 10 reasons why nurses love Dansko.
Dansko Uses Lightweight EVA Midsoles
The midsole is the part of the shoe that is sandwiched between the inner and outer sole. It is the midsole that helps to soften the shock of your foot hitting the ground.
Dansko uses Lightweight EVA midsoles that are designed to provide shock absorption all day long. Dansko also makes some of their shoes with contoured midsoles for even more comfort.
There is nothing more uncomfortable than having your feet sweat and then having to spend the rest of the day working in what feels like soggy shoes.
Dansko uses a special comfortable moisture wicking lining that keeps your feet dry no matter how long the day is. In addition, Dansko uses special antimicrobial treatments in some of their shoes to keep odor at bay.
Dansko Have Rocker Bottoms
For those nurses who are on the go all day long, Dansko makes clogs especially for nurses with rocker bottoms to help prevent fatigue for those nurses on the move.
If you are a nurse that does a lot of moving throughout the day then choosing a pair of clogs with anti rocker bottoms may be a wise choice.
Dansko Have Good Foot and Arch Support
Dansko does a great job at providing foot and arch support to provide relief for the foot's pressure points. Many of their shoes have protective heel counters; padded collars lateral stability and arch support in most of their shoes.
Having the right kind of support in all of the right places helps reduce not only foot pain, but leg and back pain as well.
Dansko Footbeds are Removable
Dansko makes removable components for some of their shoes, including removable footbeds. Not only does this making cleaning the shoes easier, but it also accommodates an individual's need to wear orthotics making it possible to customize these shoes.
Dansko Shoes are Non-Marking
Dansko does a lot of testing when making their shoes, and has managed to come up with great non-marking soles that can work on wet, dry and oily floors.
Their shoes also are slip-resistant to meet the needs of health care professionals who have to deal with all types of situations.
Having non-marking soles in certain settings such as hospital settings will keep the floors of the hospital looking cleaner, which is important in such places.
Dansko are Easy to Clean
Dansko clogs come in a variety of different materials many of these materials make these shoes extremely easy to clean even when working in environments where things get spilled, with grease splatters or other conditions.
Many of these clogs can just be wiped clean with a damp cloth.  In addition, the companies that sell clogs also sell specific solutions made to clean the specific type of material that your clogs are made from.
Dansko Got Easy on and Off
One of the things nurses appreciate about Dansko shoes especially their clogs is how easy these shoes are to slip on and off.
Dressing for work can often be time-consuming so saving a few extra seconds by having a shoe you can slip on quickly and then just slip off at the end of the day is a small thing that can make big difference.
Dansko Shoes Have Plenty of Toe Room
Another thing nurses really like about Dansko shoes is that there is plenty of room in toe box, which prevents their toes from feeling squeezed together.
Lack of room in the toe box is one of the main complaints most people have when purchasing shoes. One of the nice things about Dansko shoes is these shoes normally have more rounded toe boxes with plenty of room.
Dansko Comes in Various Styles
Nurses love that you can purchase Dansko shoes in various styles. You can get Clogs, Athletic shoes and even Mary Janes made by this company.
Dansko also makes shoes for male nurses. Having a choice of styles allows nurses to find a style of shoes that they like and are the most comfortable for each individual.
Dansko even makes shoes for occasions other than work.  You can buy dress shoes and even boots.
Dansko offers a variety of styles of clogs making it easy for nurses and others who spend long hours a day on their feet to find a clog that is comfortable for them and provides them with support they need to keep their feet healthy.
Dansko Offer Both Sneakers & Clogs
When it comes to buying shoes for work or casual dress many people either buy sneakers or clogs. While both types of shoe has their pros and cons a look at these two different styles side by side may help you decide which is best for your specific needs.
Related: Best Shoes for Nurses to Walk and Stand All Day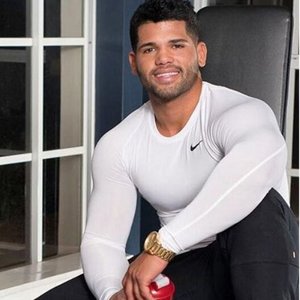 Austin is the author of loveatfirstfit.com and a personal trainer with extensive knowledge in nutrition. Austin is passionate about helping others to find a suitable healthy lifestyle and feel good about themselves. Austin's goal is to help people push their limits and achieve their physical performance.