Hitting your teenage years is a big deal. You are finding yourself, taking on more responsibility, and branching out to express yourself apart from the crowd. A big part of this time for some girls is fashion and figuring out what your personal style is and what clothes and shoes make you feel the happiest.
While styles change year-to-year, we are lucky right now to be seeing a lot of shoes trending that are timeless and easy to style. Whether you like to dress up, have an edgier style, or you want to have the option to shift your style daily, many of the must-have shoes right now cover all style preferences and are versatile enough to get you through the entire school year.
All-Purpose School Sneaker
Finding a great neutral sneaker that goes with all of your clothes, fits comfortably and will protect your feet during a long day at school is a necessity for every teenage girl. While many flashy sneakers fade in and out of style, the classic black and white look of an everyday shoe like the Vans Old Skool steadily remains fashion-forward.
However, if black and white is not your jam, these shoes now come in a variety of colors while maintaining their classic wavy stripe and thick sole. Whether you want to get bright and colorful with a yellow, red or purple, or stay towards the neutral but mix it up with a grey or dark blue, you have a lot of options.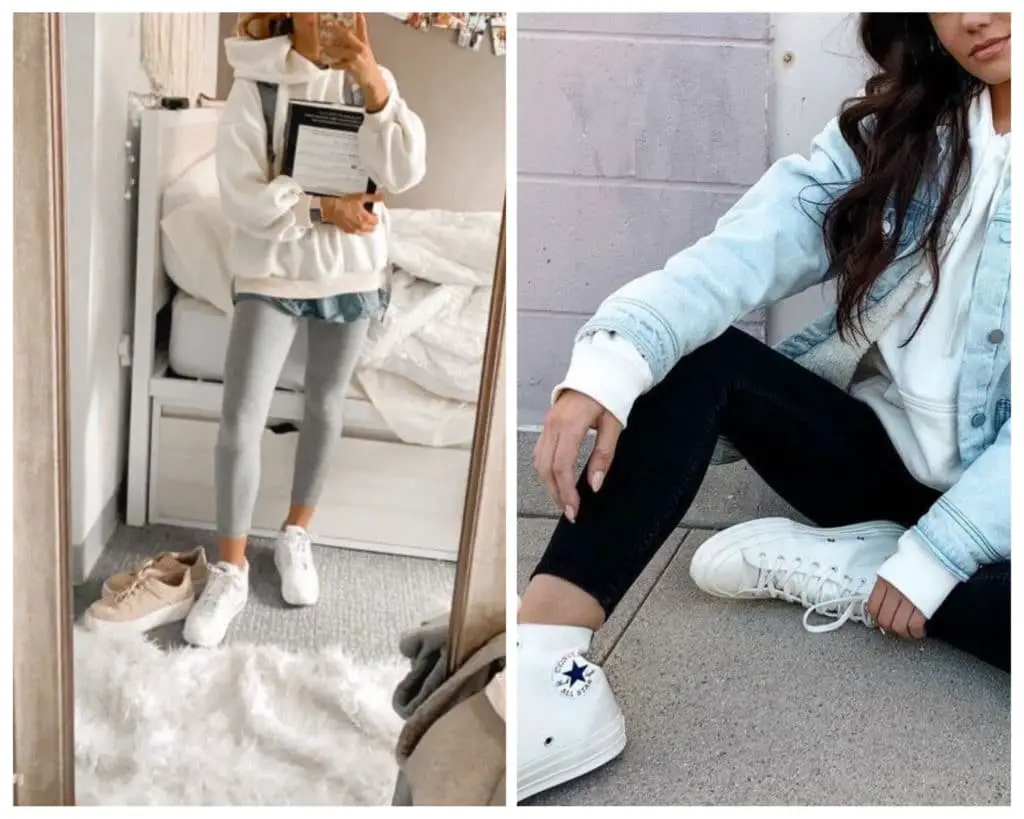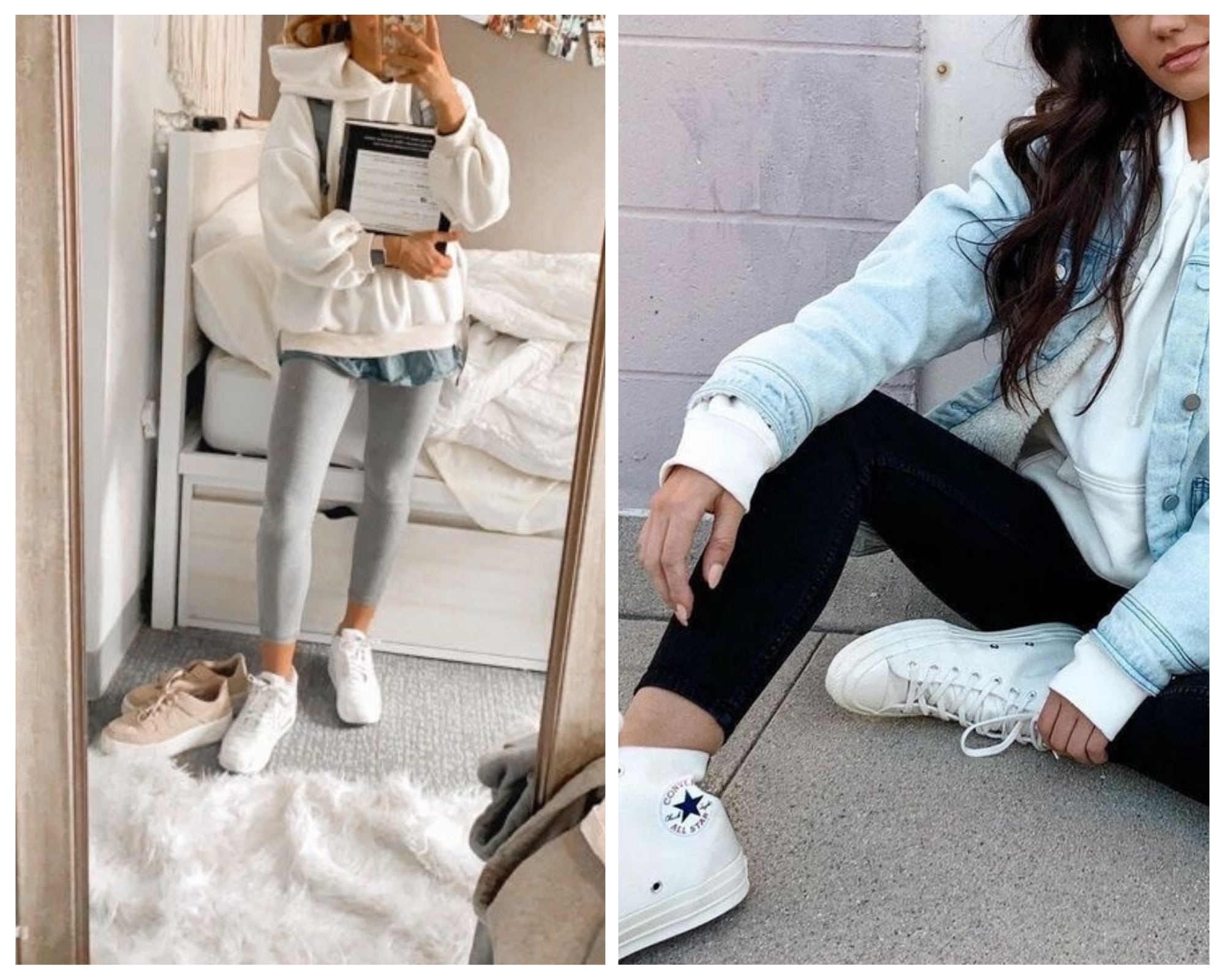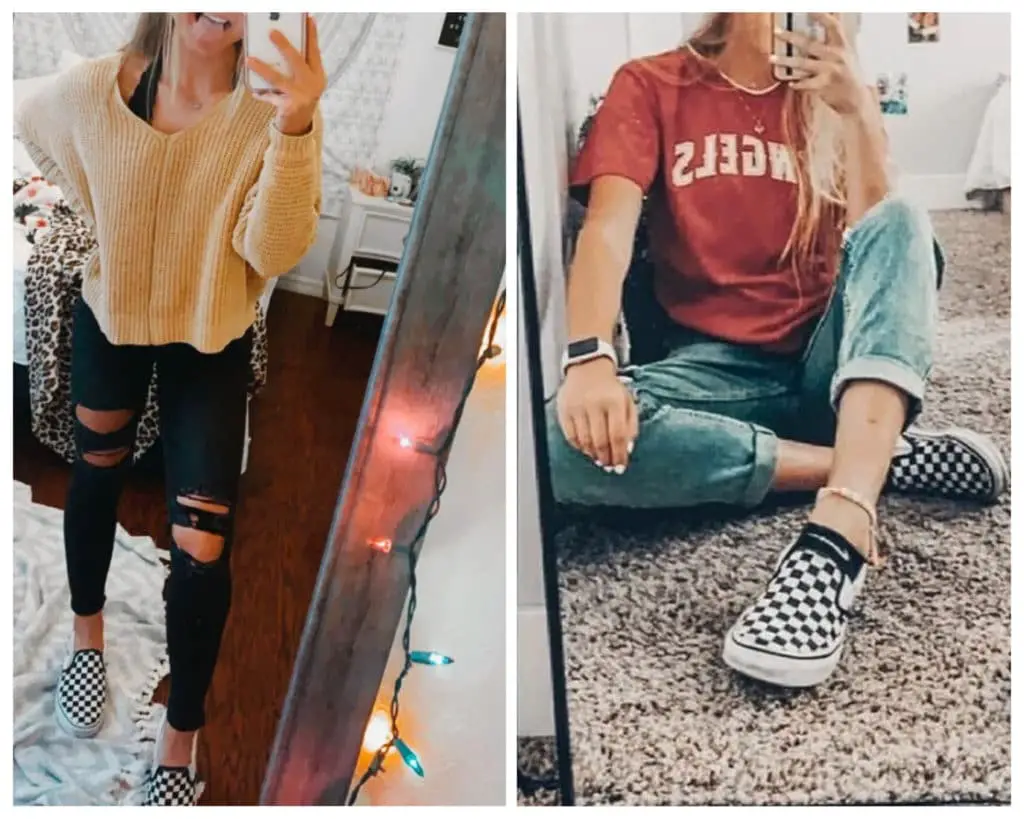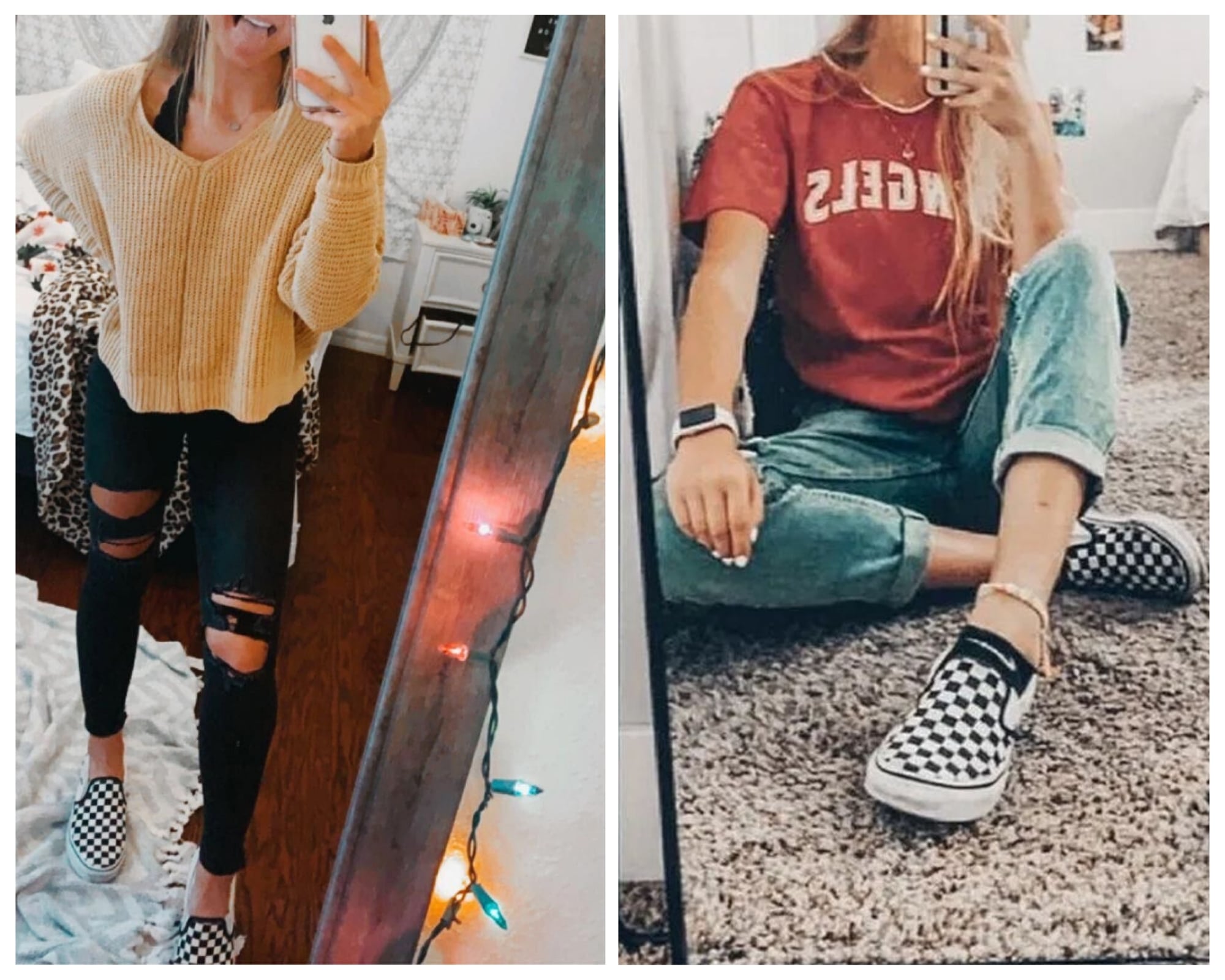 How to Style Them
Wear this type of shoe with your favorite pair of jeans, your leggings, or even a sundress and you will easily pull off an effortlessly cool look.
Why Your Parents Love Them
Versatile, never-going-out-of-style sneakers are a parent's dream.
---
Combat Boot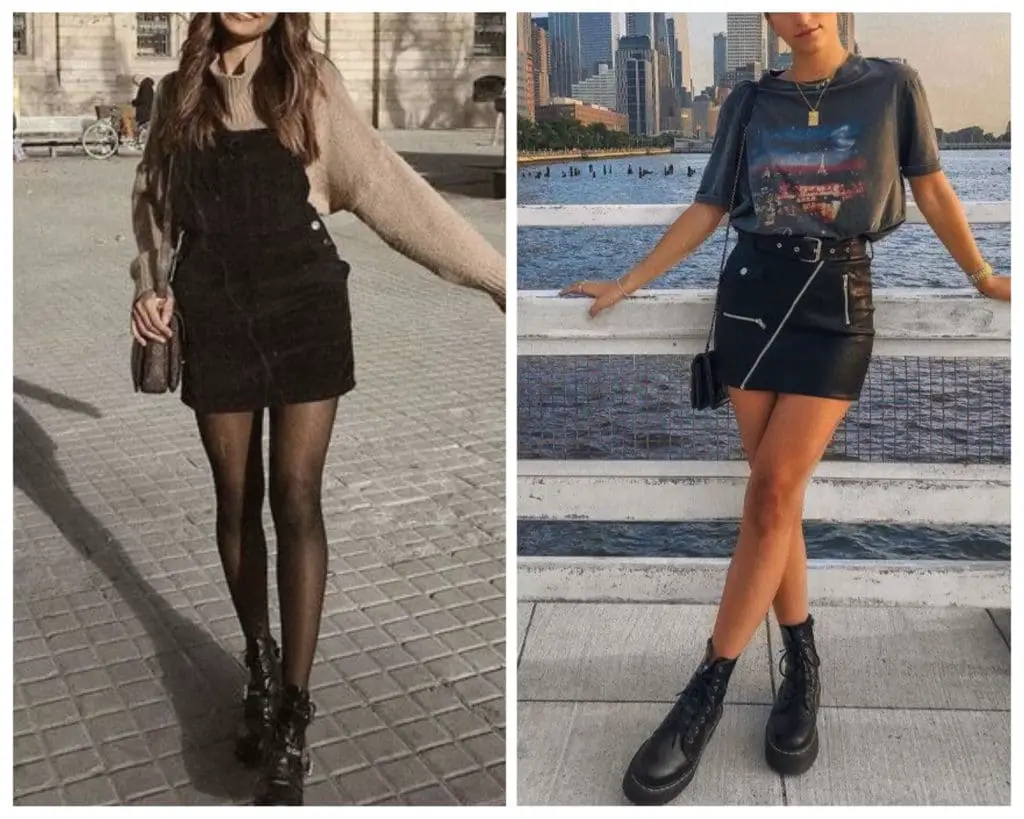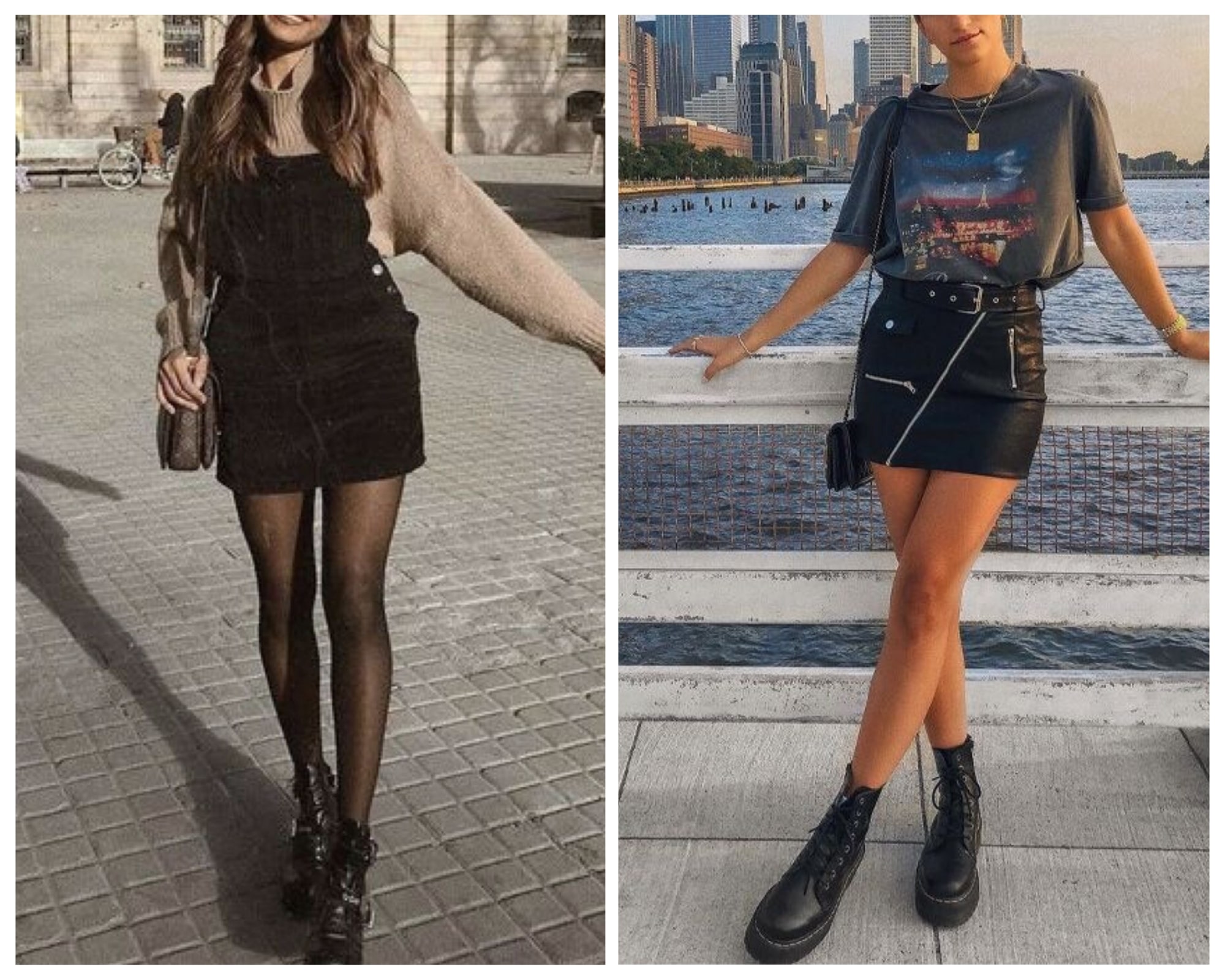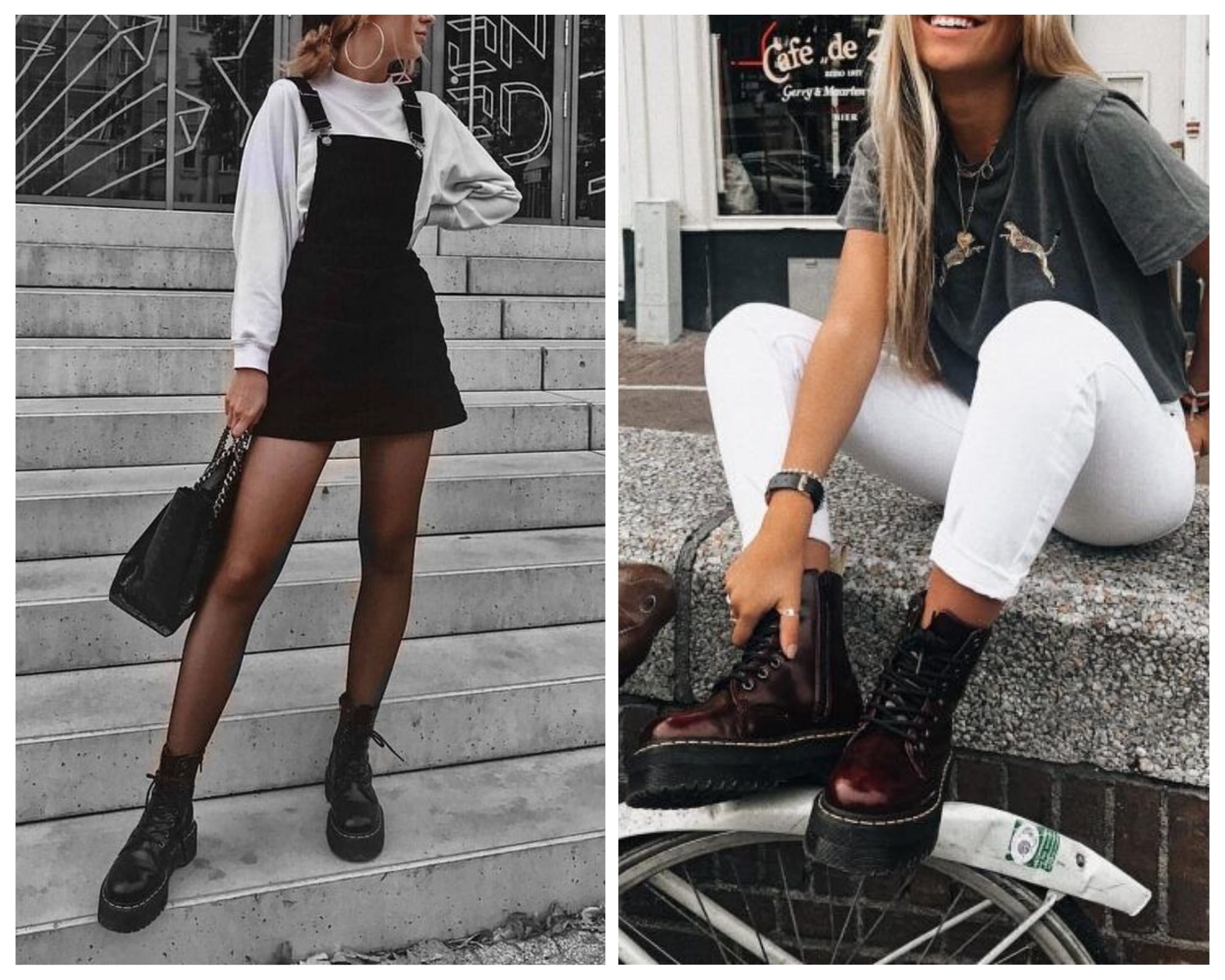 Another versatile option to add to your closet this year, if you haven't already jumped on the trend, is a combat boot. Up the edgy-factor on any outfit with a black version, or show off your style and uniqueness with one of the many other looks available, from glitter to patterned.
The best thing about a shoe like a combat boot is that it gets better with age. The more worn-in it gets, the more comfortable it gets, not to mention what worn-in combats do to make your outfit look more interesting.
They are also a shoe that is built to last. Many combat boots have thick soles that wear down slowly, and some are made with durable outer materials. Combat boots were originally designed to last through wars and later construction zones, so if you are looking to achieve a rugged look, these will have you covered.
How to Style Them
Combats can make your black jeans and band tee look even edgier, or tone down the dressy on a button-down midi dress.
Why Your Parents Love Them
While they may be put off by their intense look, they might come around to their sturdy build and reputation for lasting.
---
Dad Shoe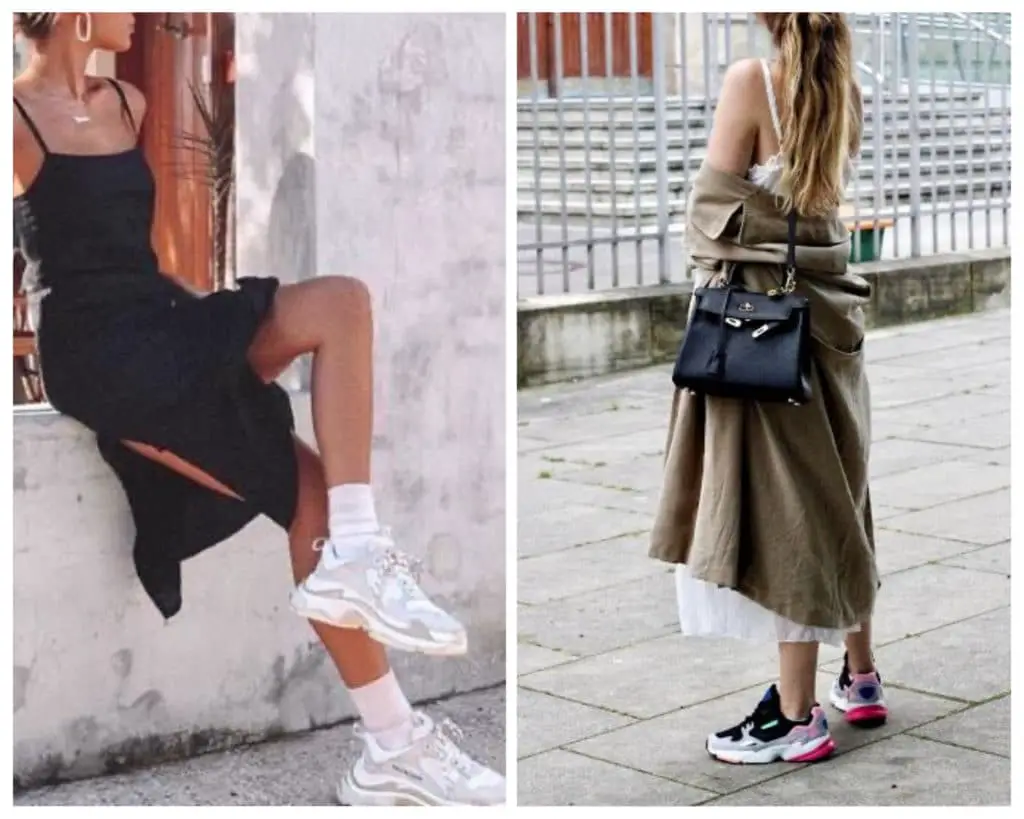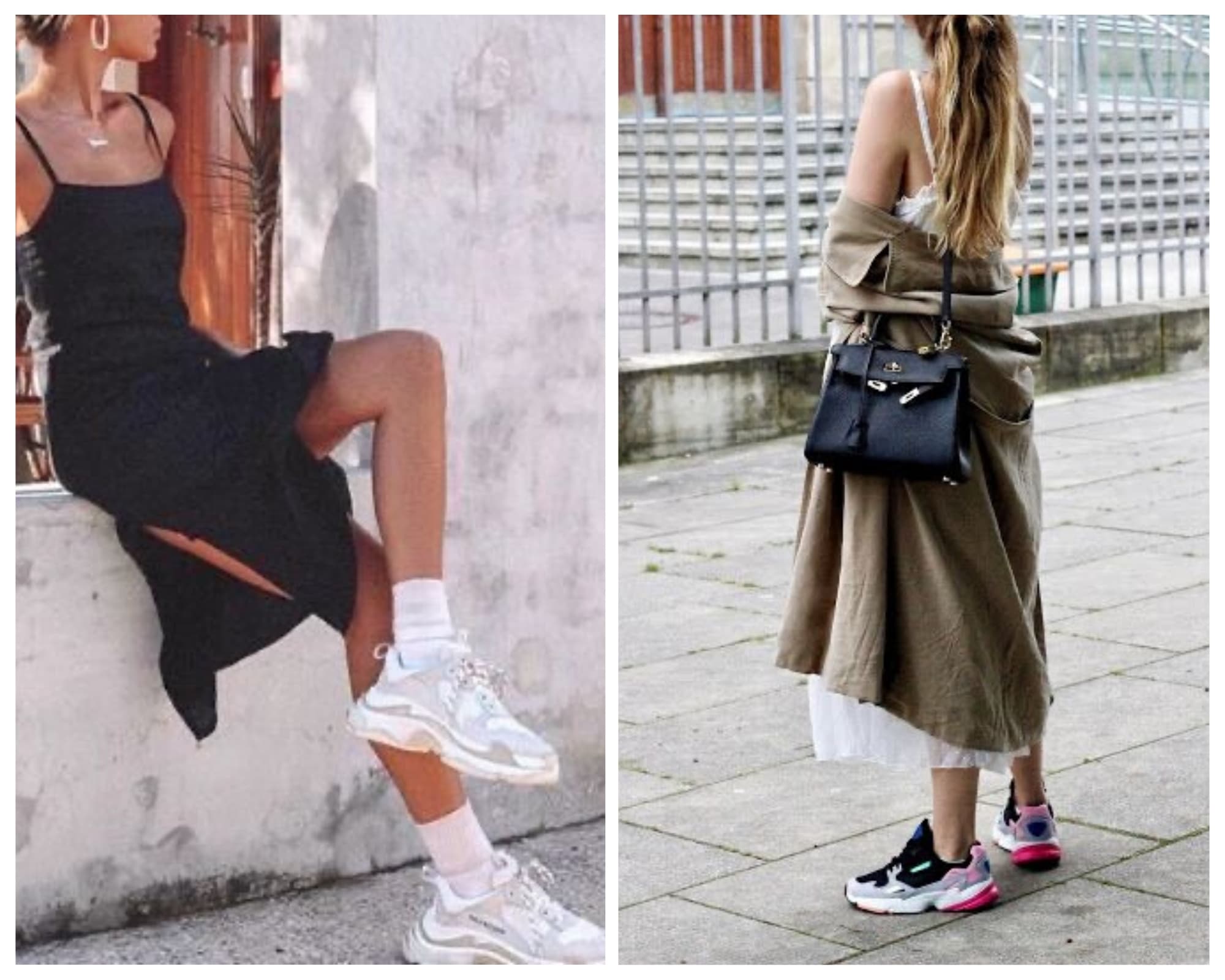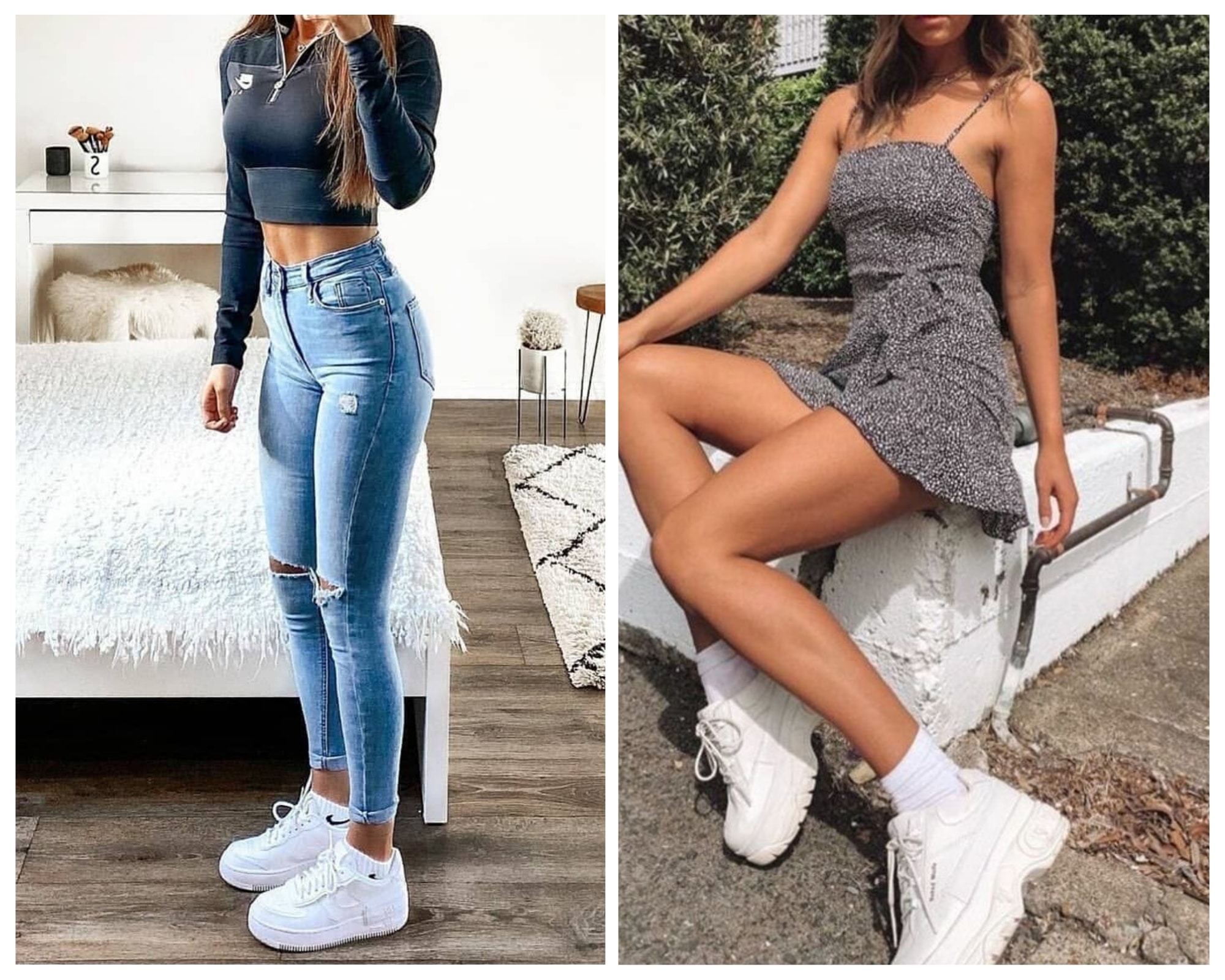 Gaining popularity over the last year, you have probably seen your favorite influencer boasting about their new "dad shoes." They are characterized by their chunky appearance, and the propensity of dads to be seen wearing a similar shoe while grilling, or on a family outing.
The trend is evolving to a slightly sleeker chunky look and has moved from full white sneakers to the addition of some bright 90's-looking color schemes, so if the previous larger versions weren't up you're alley, you might want to check out this new direction.
How to Style Them
The dad shoe is great for a casual look, or even toning down a dressier option. You often see celebrities in jeans, joggers or bike shorts with a chunky sneaker, something you can easily emulate using your own closet, but they can also be paired with a midi or maxi skirt for a mixed look.
Why Your Parents Love Them
This is the practical-looking type of shoe your mom always wants you to get when you're back to school shopping.
---
Everyday Sandal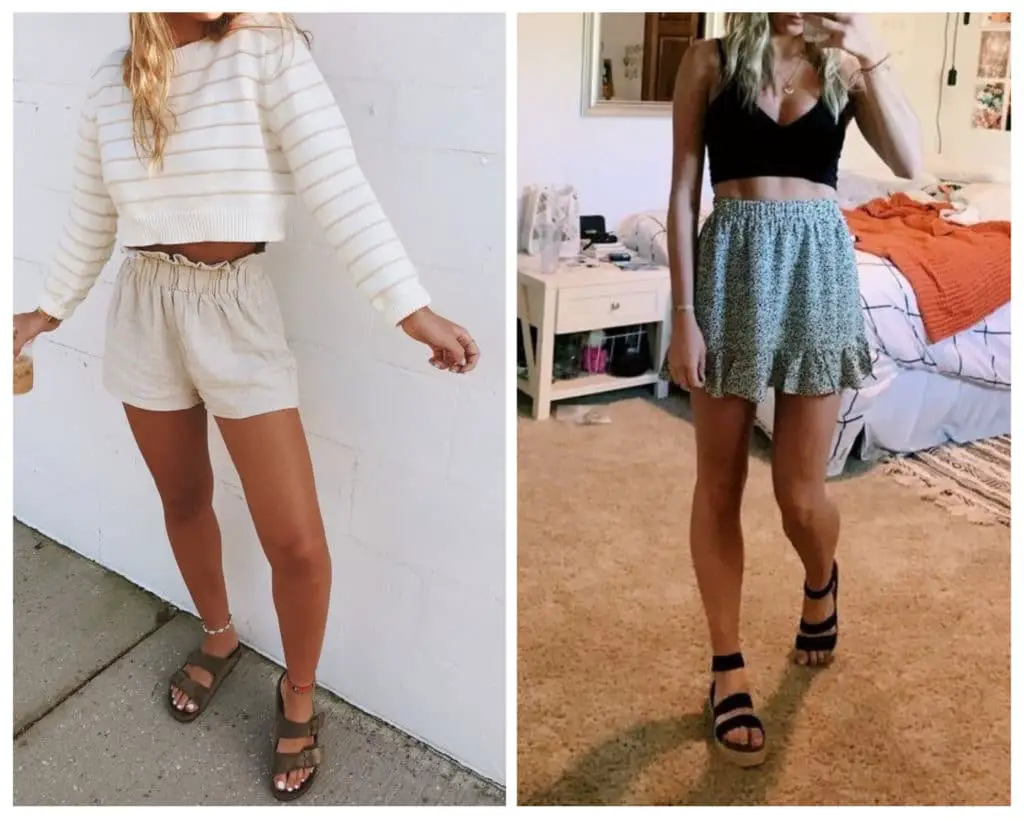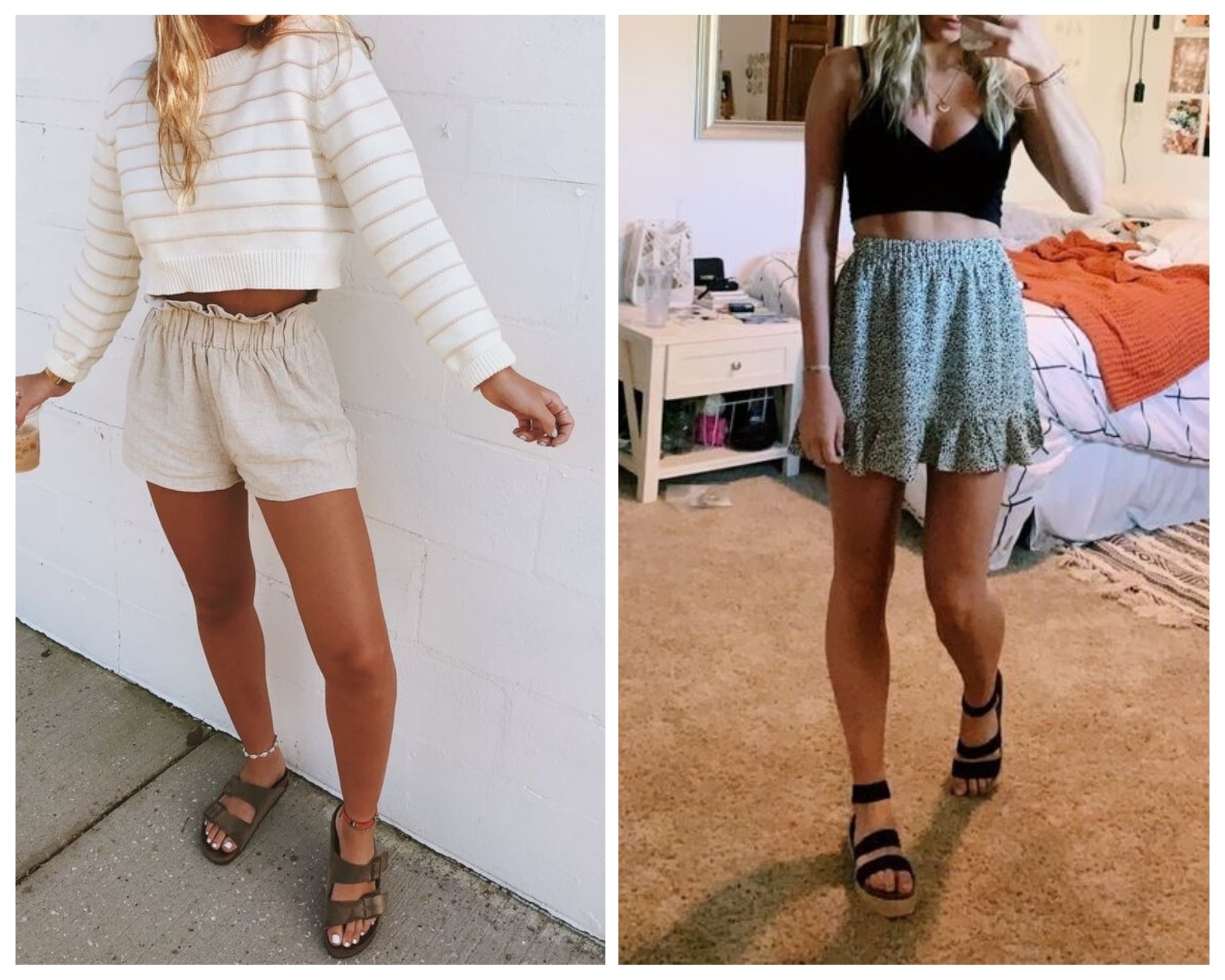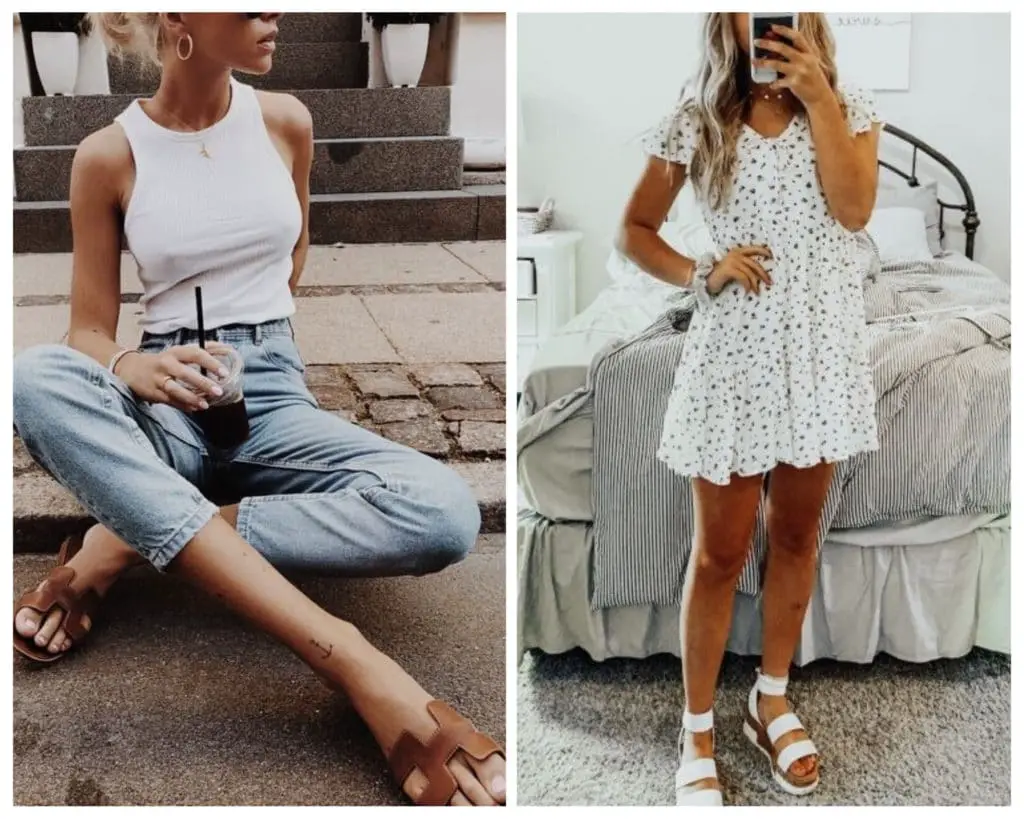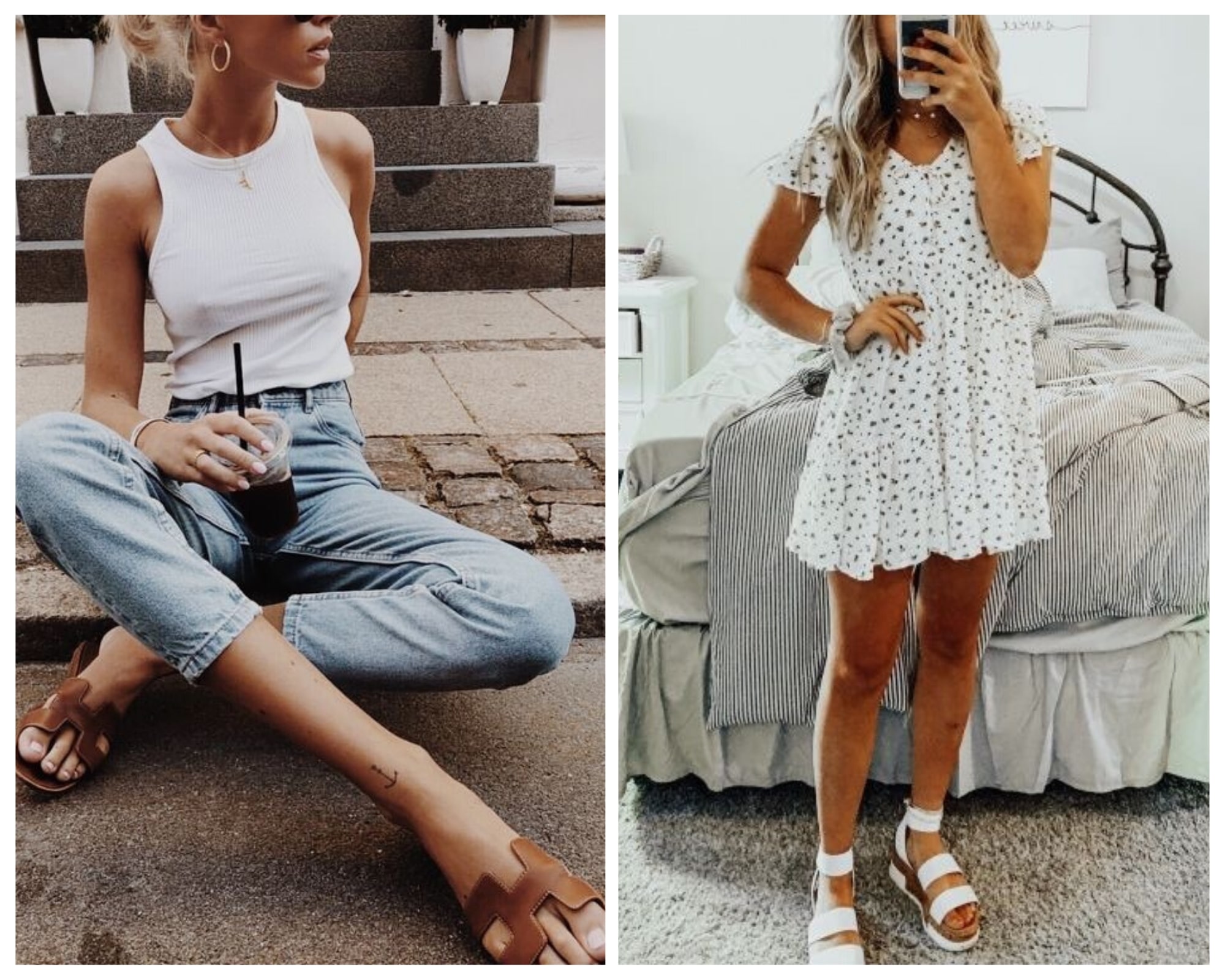 Comfortable chunky sandals like Birkenstocks were most recently loved by VSCO girls, but they have expanded to the rest of the teenage population as a fashionable everyday sandal. The double straps are the most popular version, but you can find them with a toe thong or fancier strap options.
While you may have thought that the brand-name Birks were out of your price range, many people boast about the comforts of much more affordable dupes by various companies. Due to their current popularity, you can find a version of them pretty much anywhere, from all-foam (and colorful!) to synthetic leather.
How to Style Them
The double strap style sandal is great with a t-shirt dress, but it is adaptable enough to compliment almost any casual outfit from jeans and a t-shirt to your favorite dress to a good pair of leggings.
Why Your Parents Love Them
They offer more protection than a flip flop, and more support as well.
---
A Fun Pair of Flip-Flops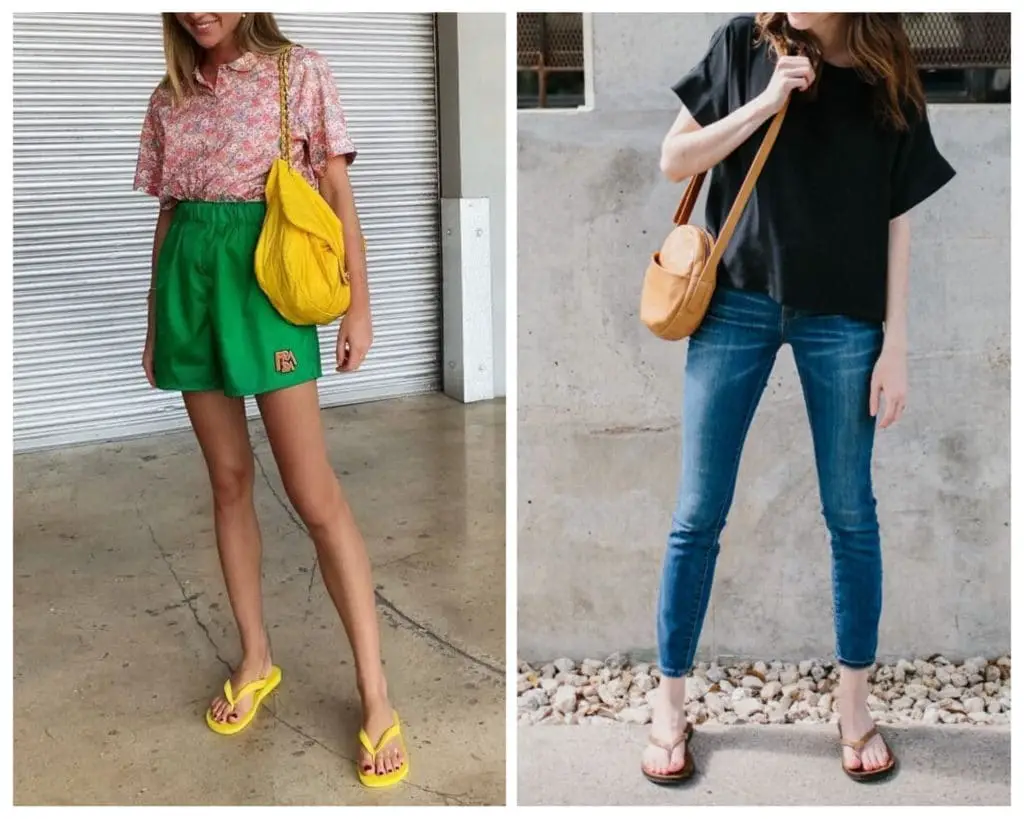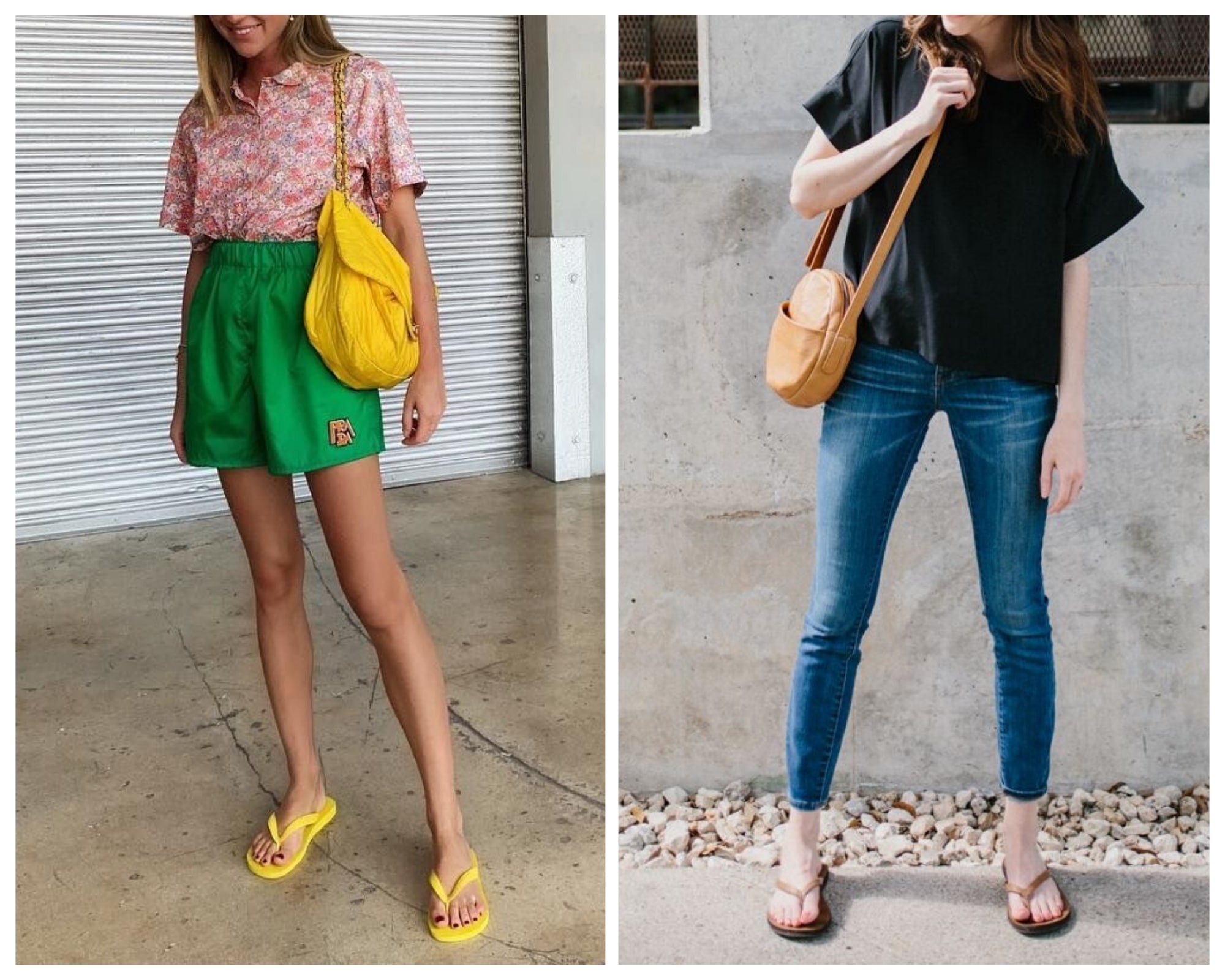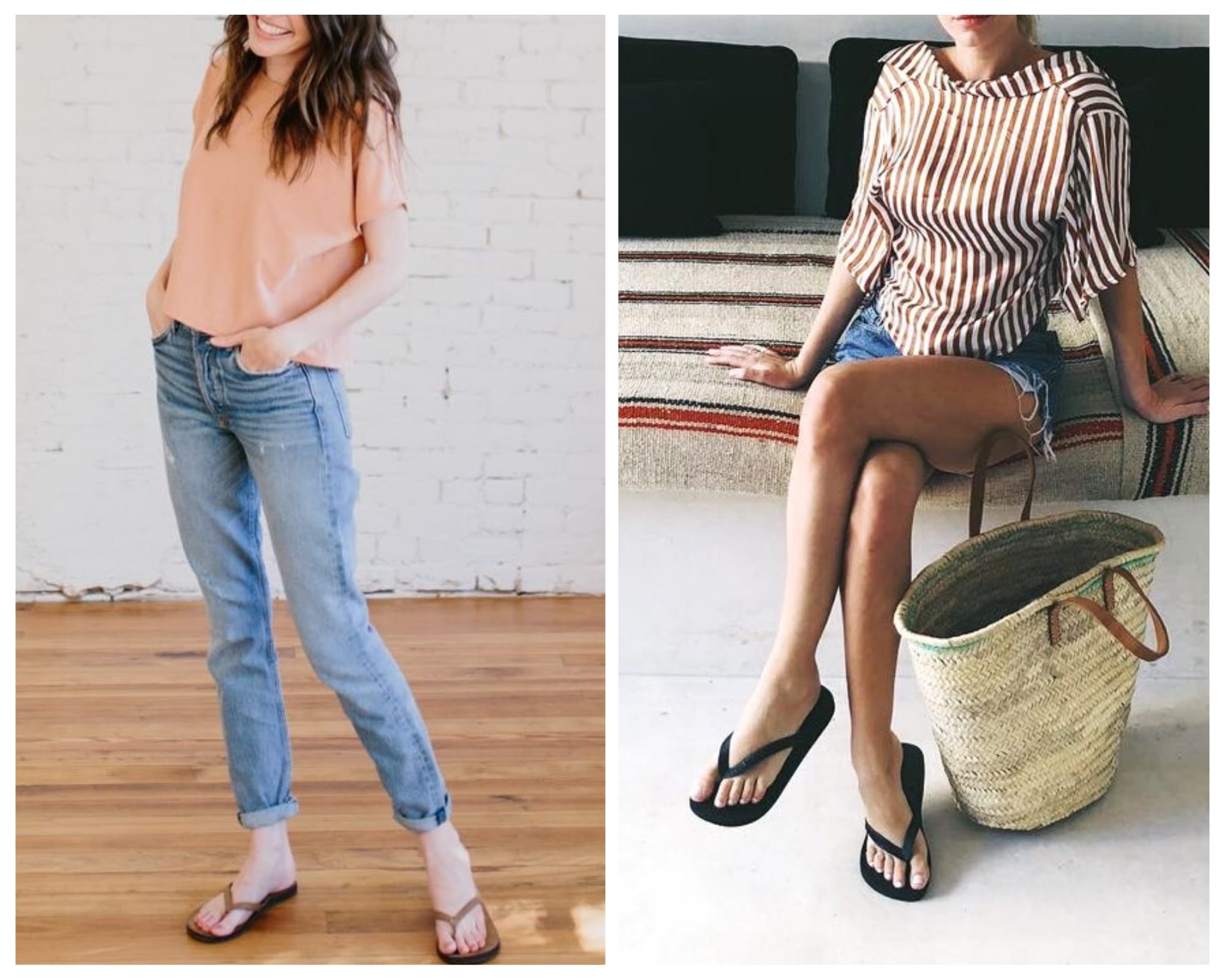 Flip-flops are the easiest of the everyday shoes: Comfortable, simple, and easy to throw on as you head out the door for a day at the pool or the park. You don't have to worry about them getting dirty or broken, because many are cheap and easy to replace.
As a great bonus, flip-flops are also manufactured in a ton of different fun colors and patterns, so you can fully express yourself without putting in too much effort. Old Navy is known for their bright solid color flip-flops and tends to have big sales each summer that allows you to pick up a whole rainbow of flip-flops if you wish.
How to Style Them
Great for a casual day, flip flops work with most of your easy, go-to outfits. Throwing on a sundress and a pair of flip flops is as simple as it gets.
Why Your Parents Love Them
They are cheap enough that it doesn't matter if they don't stay nice – in fact, they are made to be worn to bits. 
---
Ankle Bootie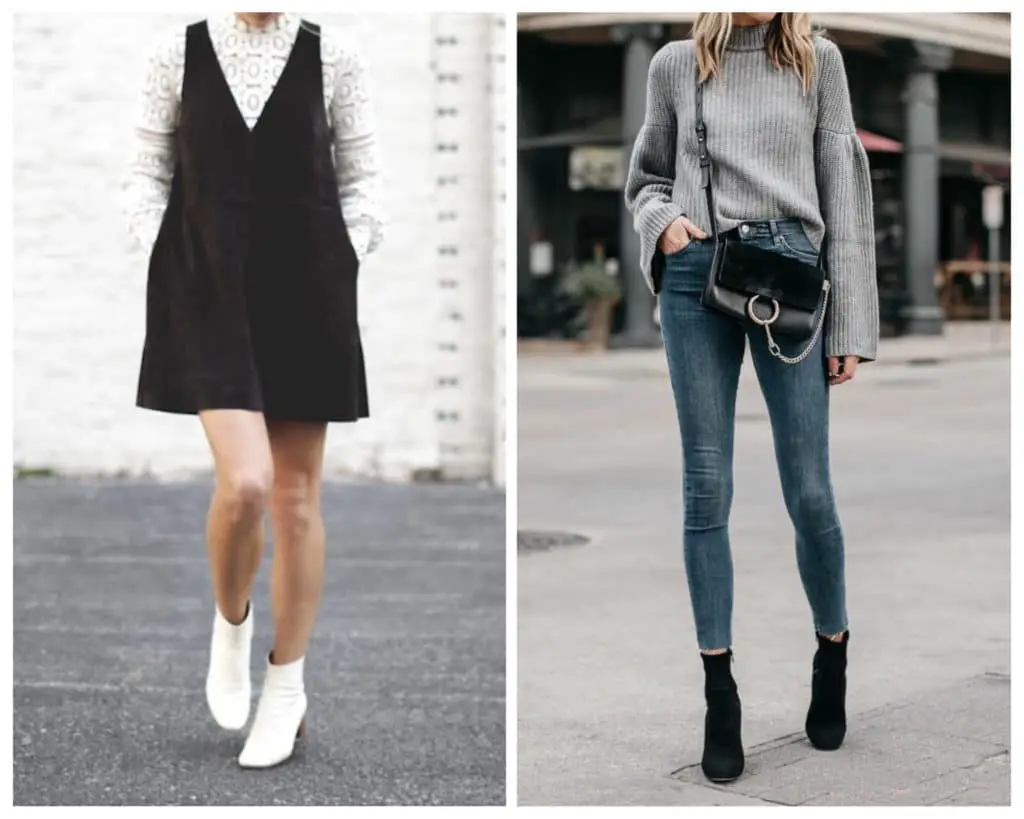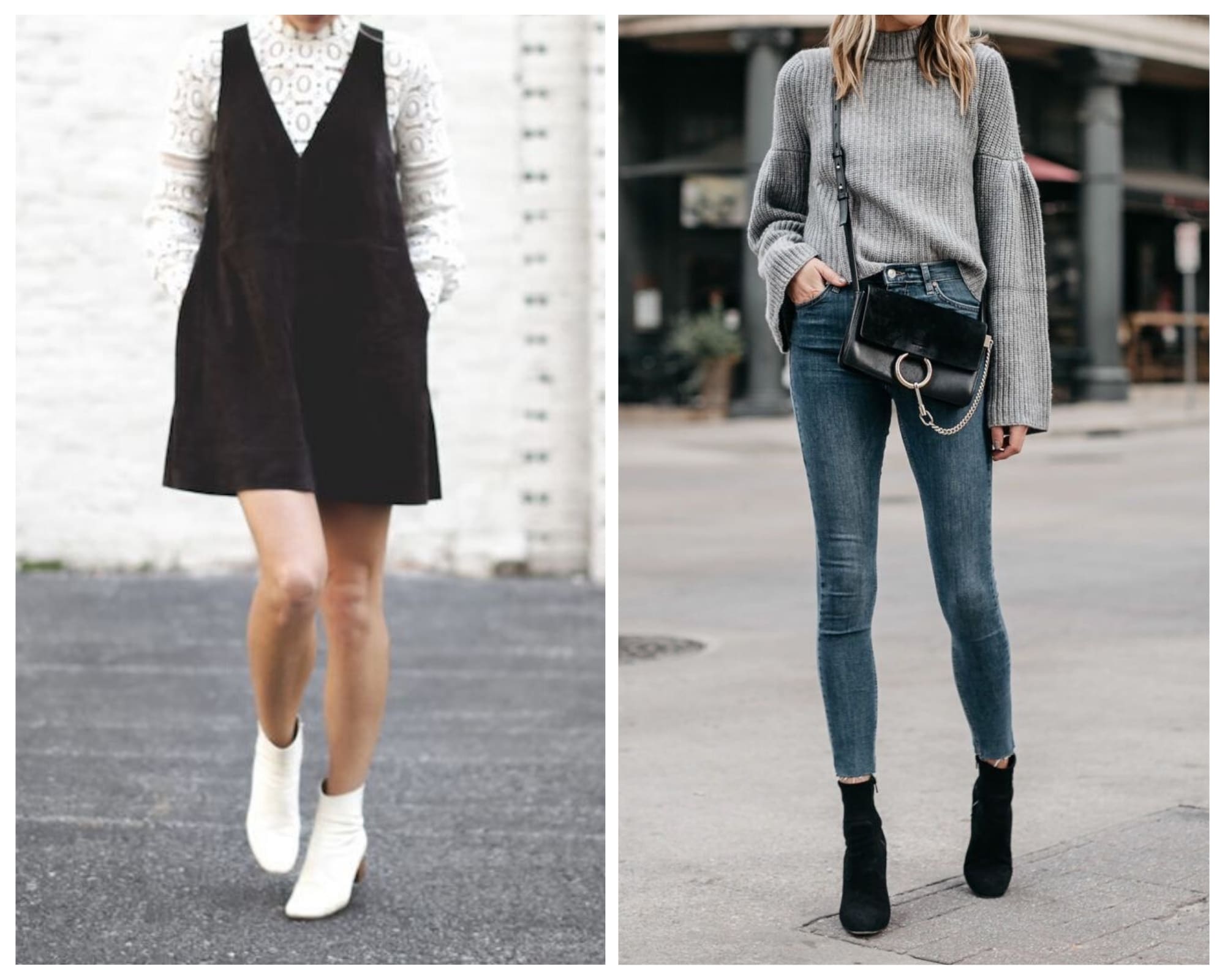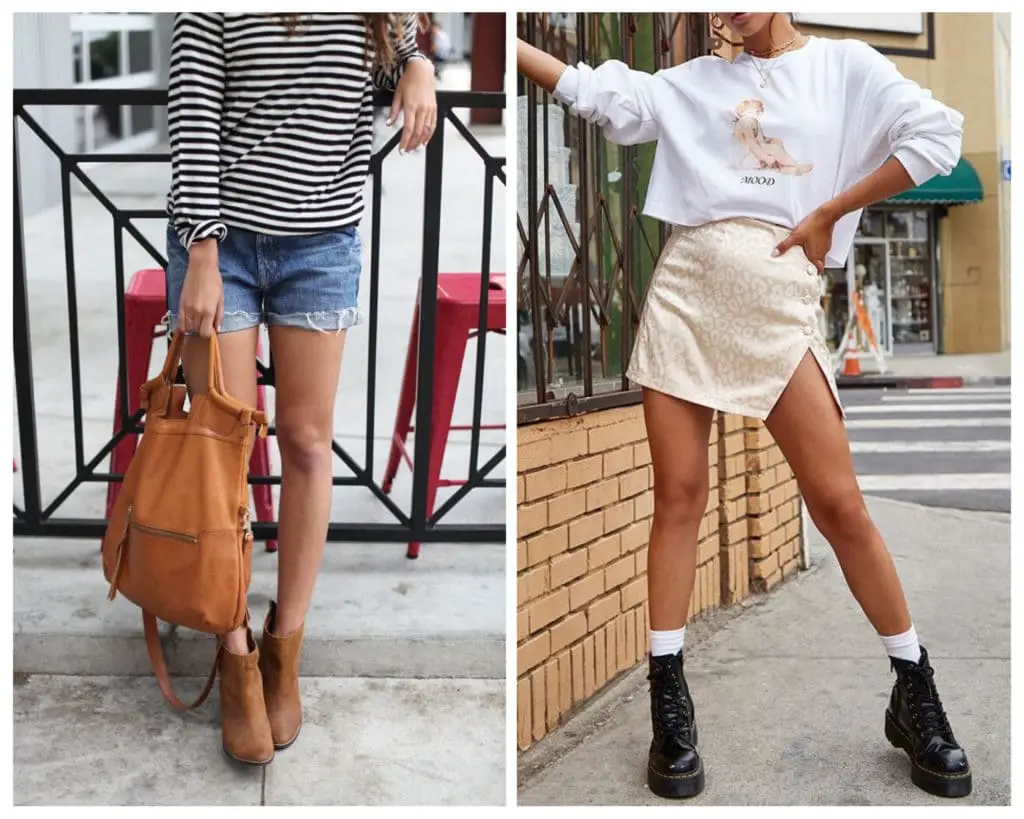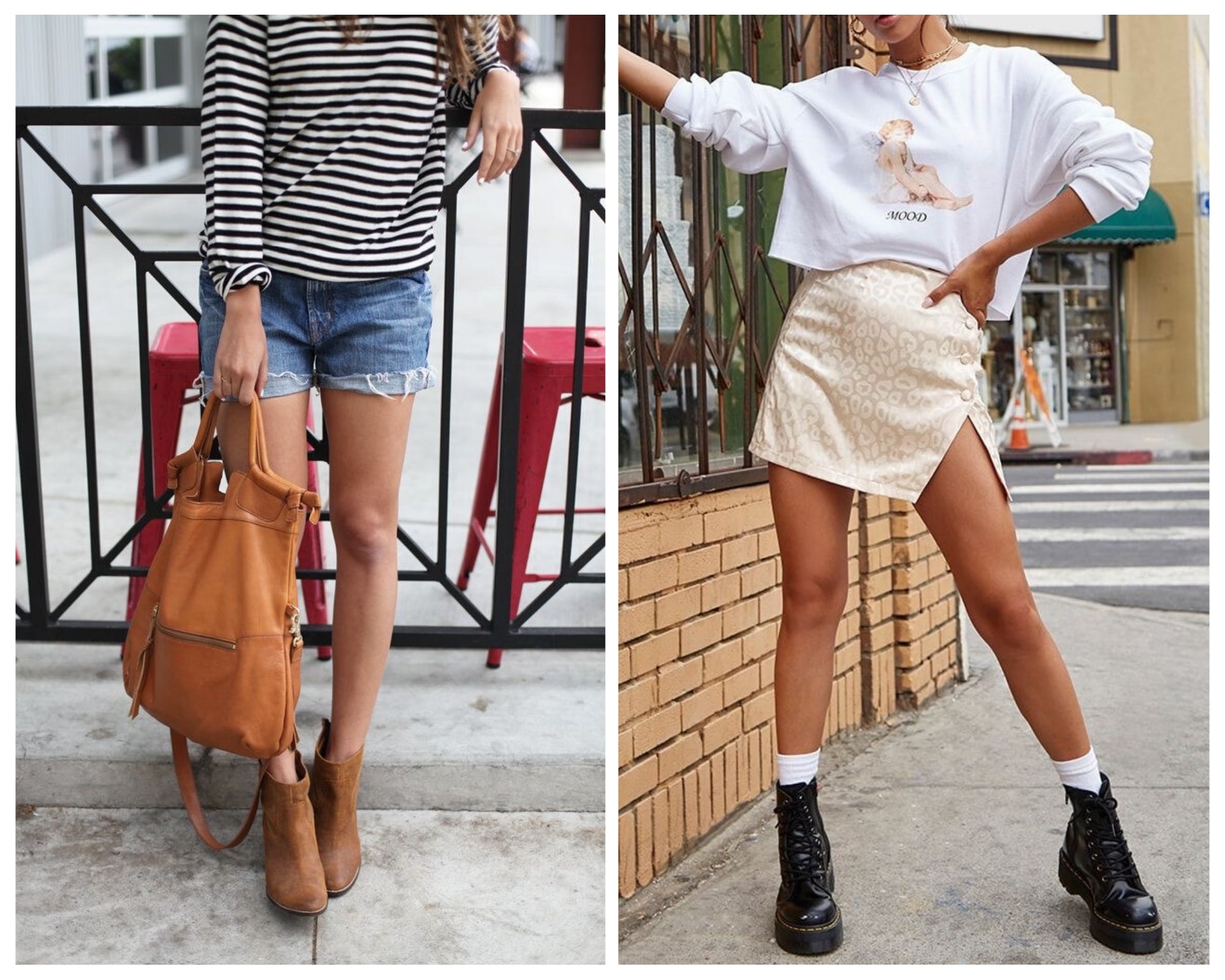 If a combat boot is not your style, or if you want to have the option to be edgy one day and dressy the next, an ankle bootie is a must-have for your closet. Great for dressing up a casual outfit, ankle booties have been in style for a while now and seem to be here to stay for a while longer.
Ankle booties are also great for a nicer occasion, or to bring an outfit to the next level. Best of all, if you throw a pair of these on, they will make you look put-together no matter how late you slept-in that morning.
You have a lot of style options with this type of shoe, which comes in a flat or at different heel heights, round or square toes, and various color options. Depending on your personal preference,  you can easily find a bootie that is the right fit for you.
How to Style Them
Ankle booties easily elevate your skinny jeans, boyfriend jeans, or a-line dress.
Why Your Parents Love Them
Your parents always want you to put on a nicer pair of shoes, and they will be happy to see you dressed to the nines, as well as in a close-toed shoe.
---
Flat Slide Sandals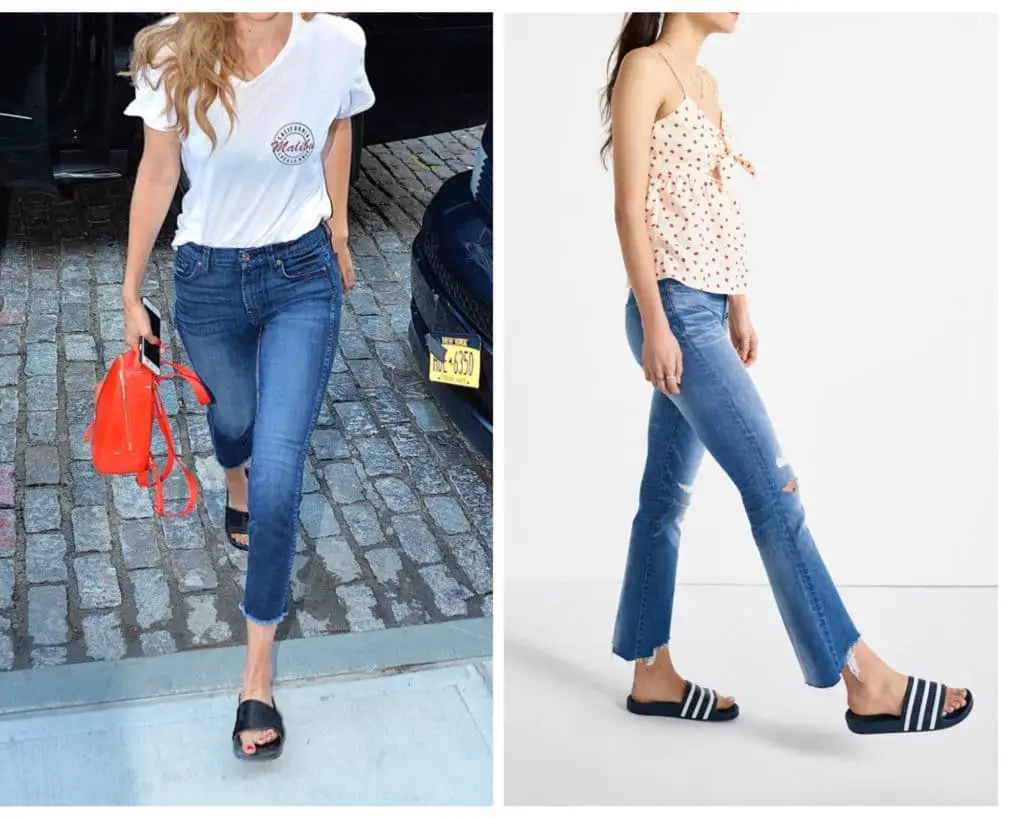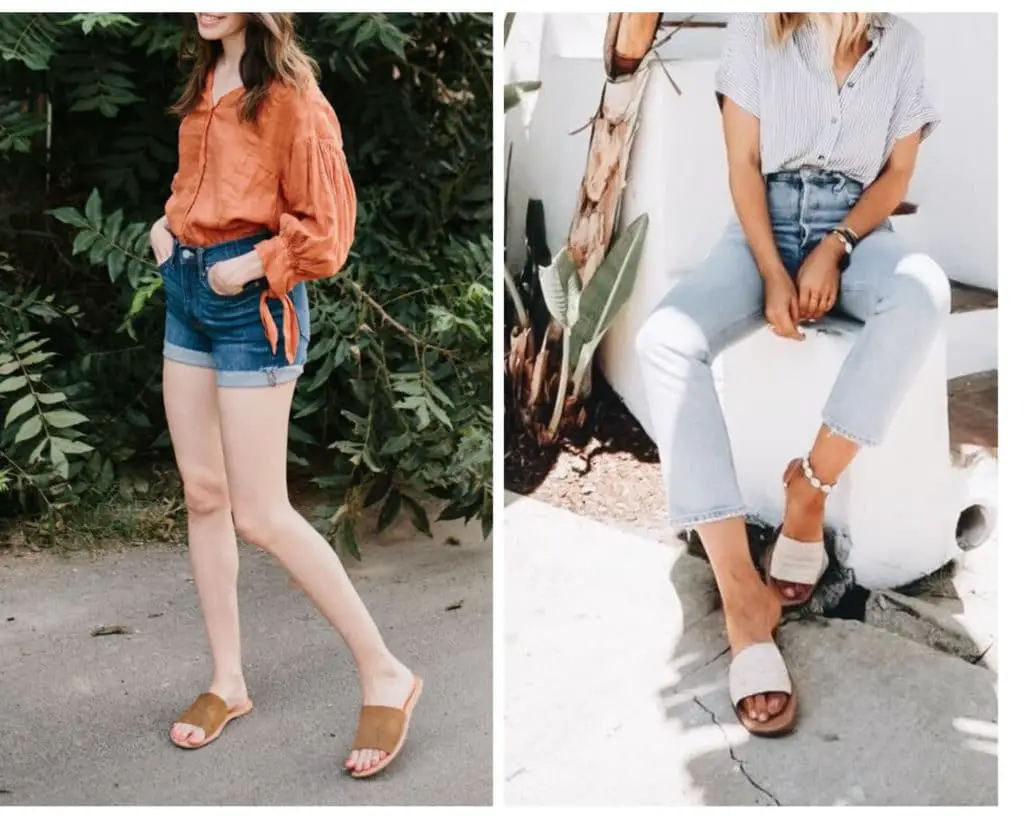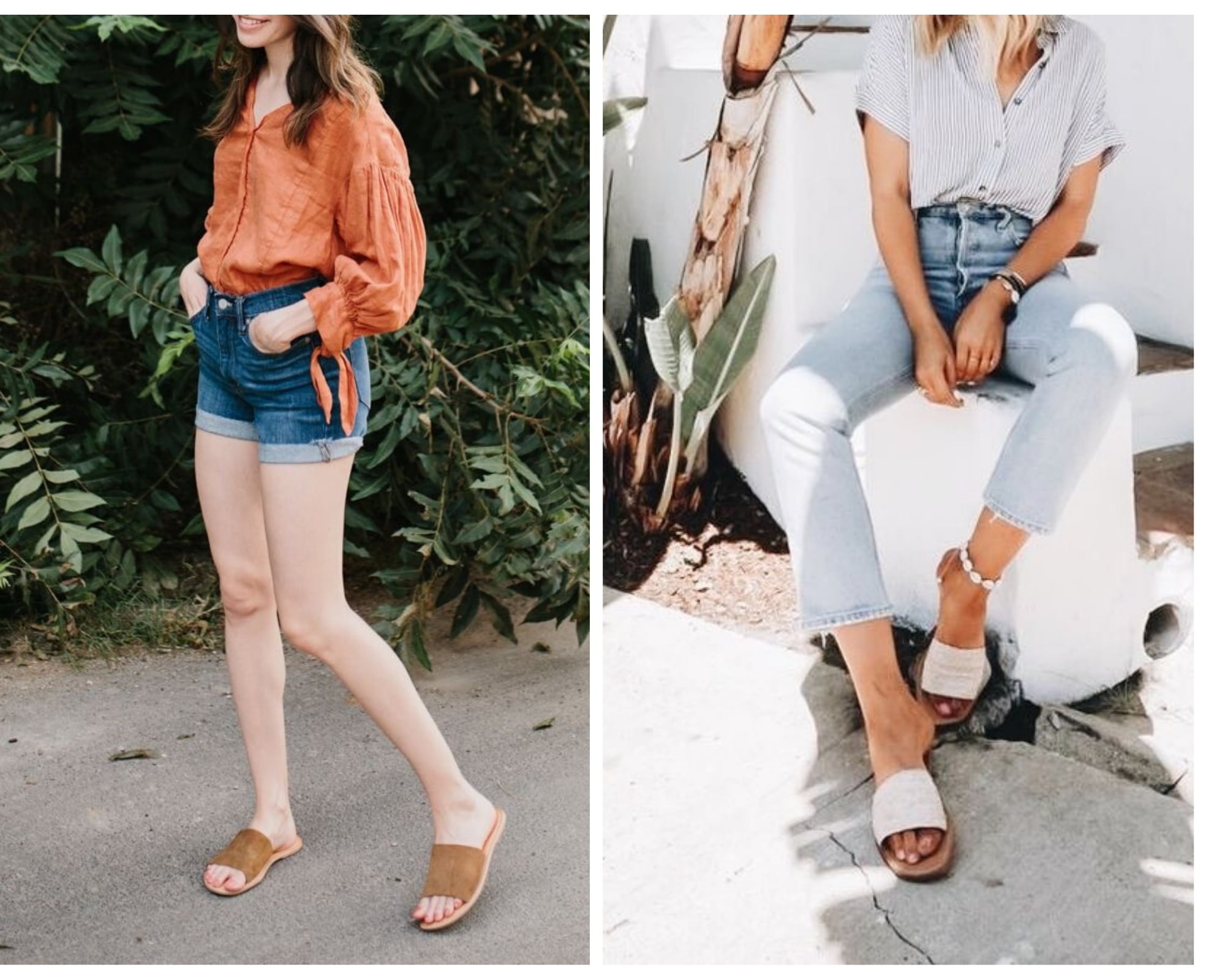 This year we have been seeing a lot of nice slide sandals, and they have become a staple amongst those aiming for a more put-together sandal look. While Birkenstocks and flip flops have their moment, there is a timeless quality to the minimal and classy single strap slide.
Great for nice occasions, such as dinner at a restaurant or an outdoor party, a nice pair of slides will be a versatile addition to your closet, and indispensable as well. If ankle booties aren't your thing, or if you live in a hot climate and want the freedom of a more breathable pair of shoes, a flat sandal is a great way to pull an outfit together.
Depending on your style, you can find this type of shoe in a wide variety of colors and materials, as well as a wide range of prices.
How to Style Them
Slide sandals look great with a nice dress, mini skirt, or your best pair of dark-wash jeans.
Why Your Parents Love Them
Anything that will get you out of your well-loved but grungy pair of flip flops for your dad's birthday dinner will make them happy. (They also tend to run on the more affordable side).
---
Low-Heel for Special Occasions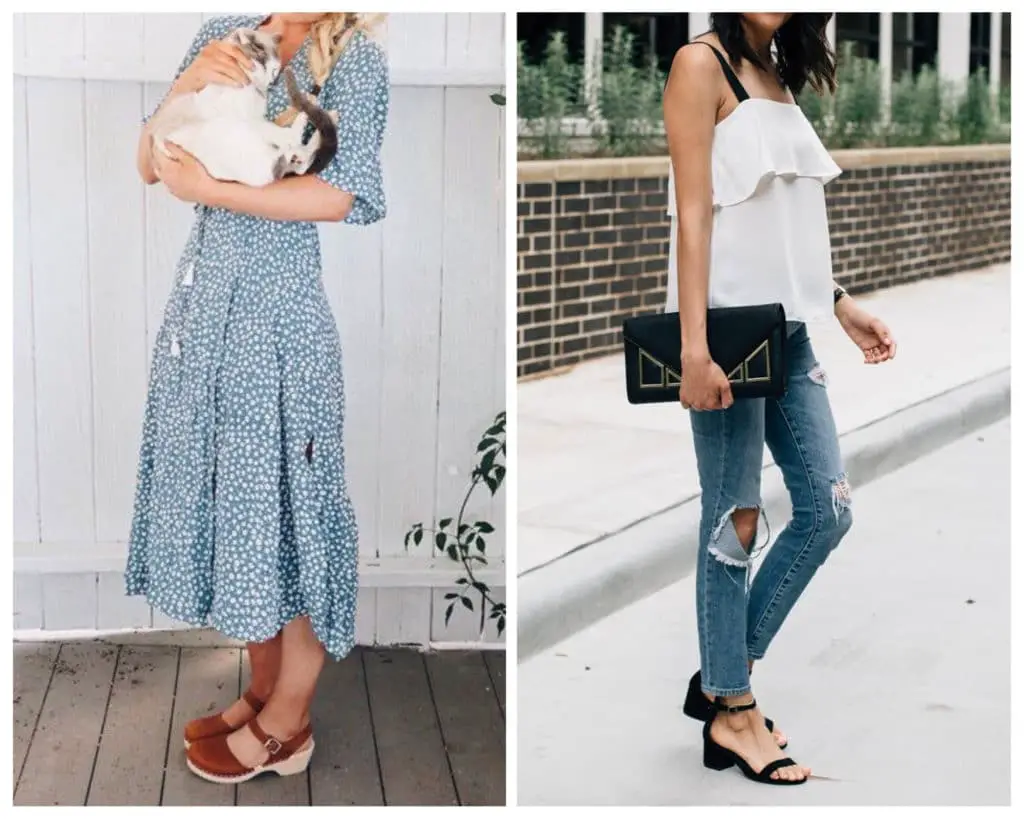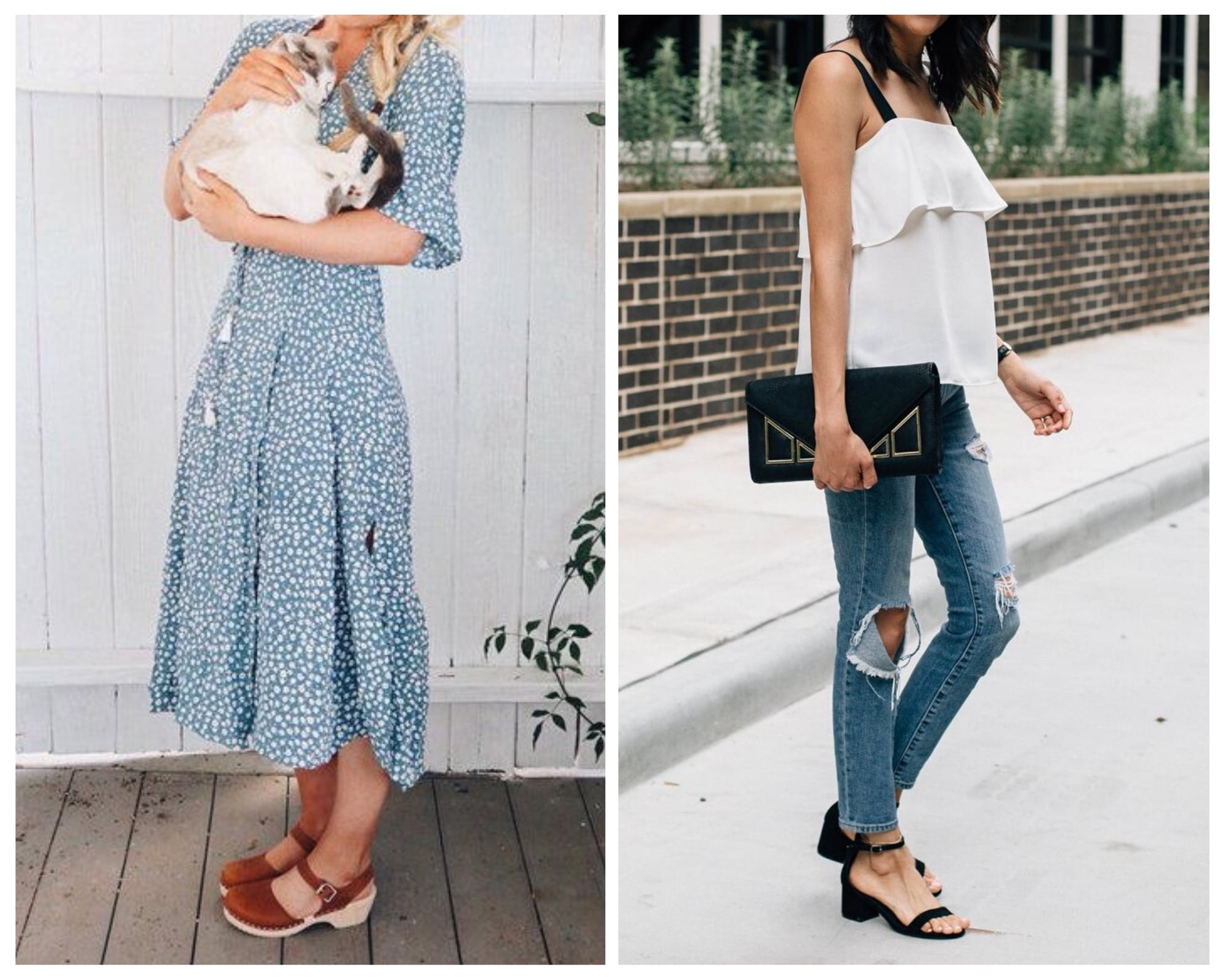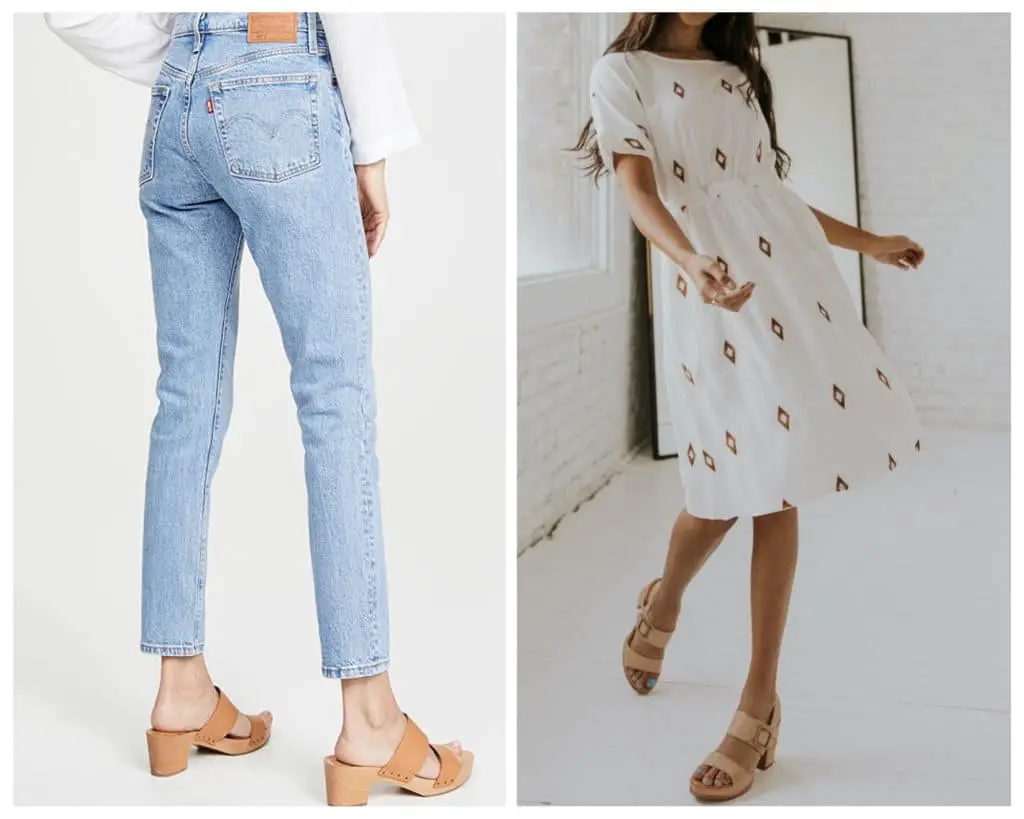 The square-toed mule is everywhere this year, and it makes a perfect special occasion shoe for every teenage girl. It is important to have a shoe that can be used for graduations, dances, and other fancy-events that might come up, and this is a great choice.
The square toe look isn't for everyone, but you will find that there are many variations of the look and one might fit your style. While some are very boxy, others are softer-looking, with angled or slightly rounded edges.
You have the option of multiple thin straps or a slip-on sandal look, allowing you to find a mule that fits your aesthetic. Since they are popular this year, you can virtually find them anywhere and at many different price points, making them an accessible and diverse shoe choice.
Related: 16 Elegant Shoes that Goes with Black Dress
How to Style Them
The low, blocky heel makes it easy to walk in, and a classy add-on to a nice midi dress or a pair of black dress pants.
Why Your Parents Love Them
Parents love the stability that is provided by the heel-type of a mule
---
Physical Education Shoe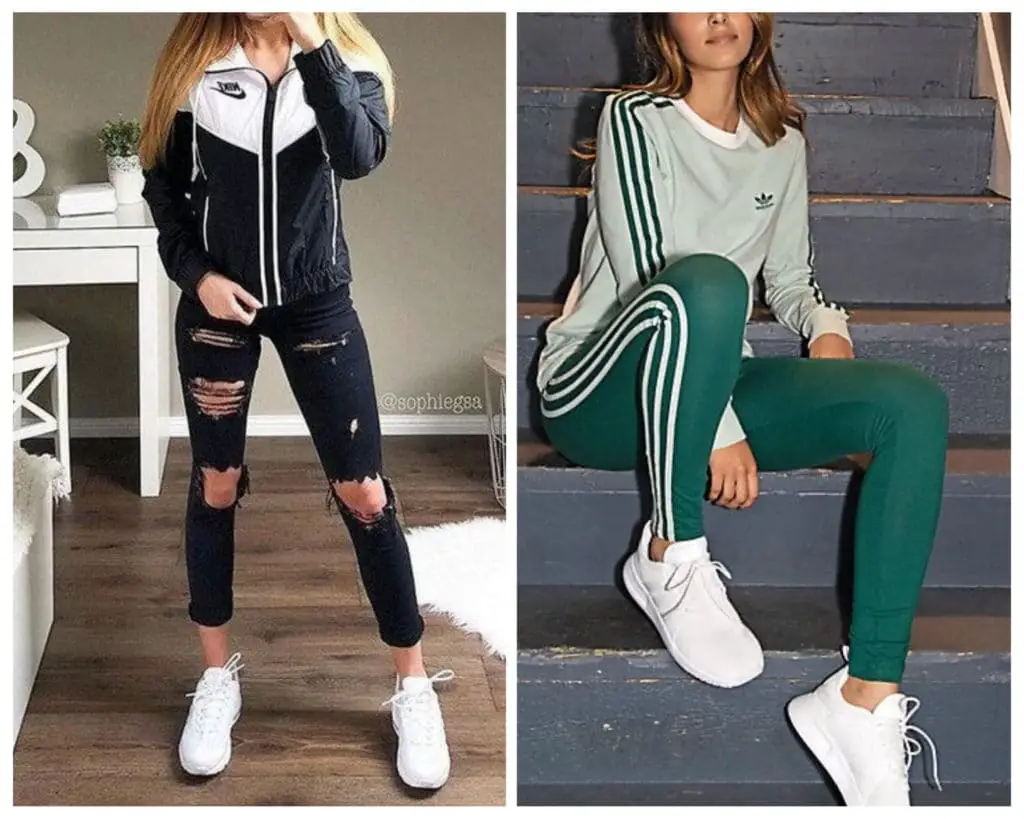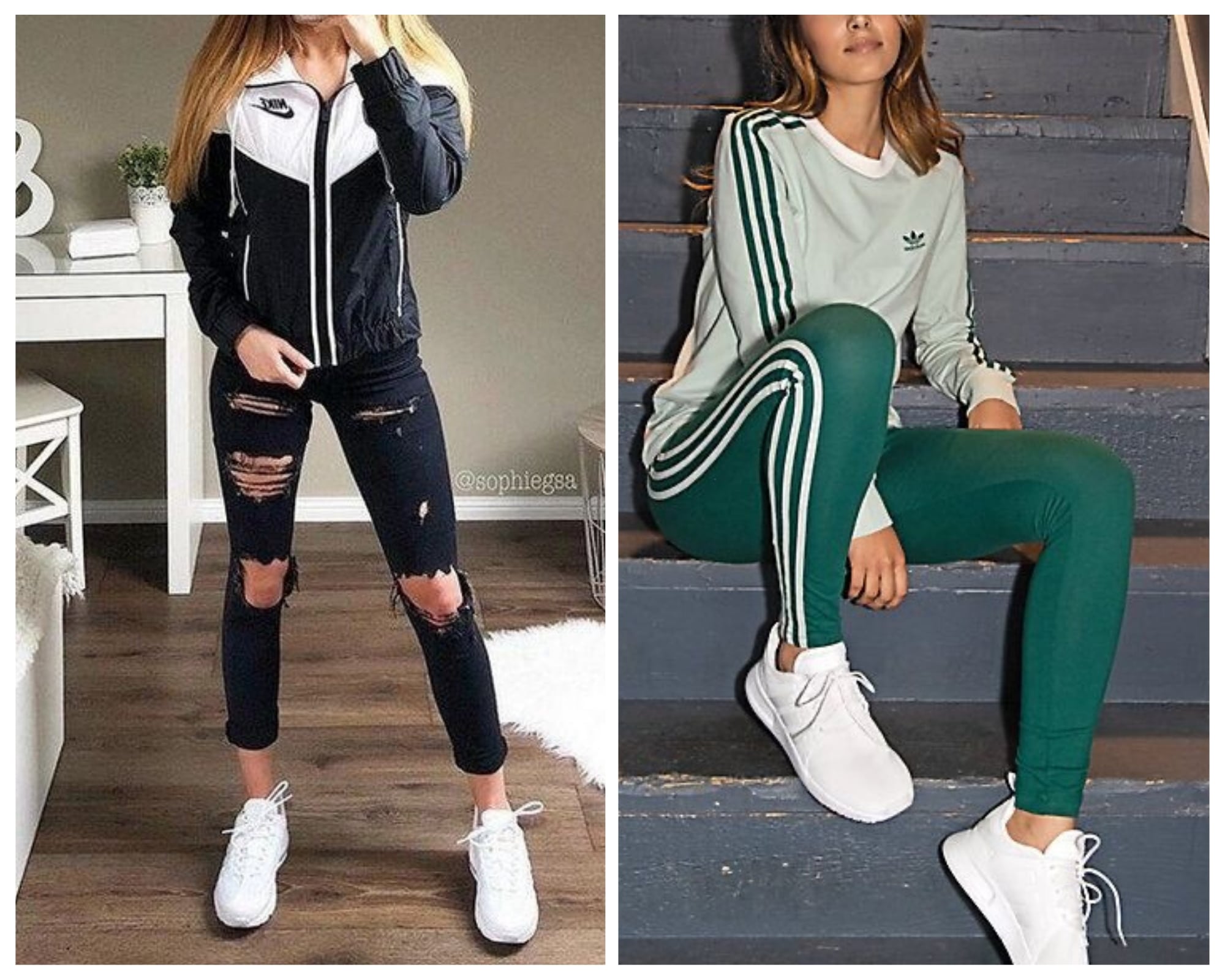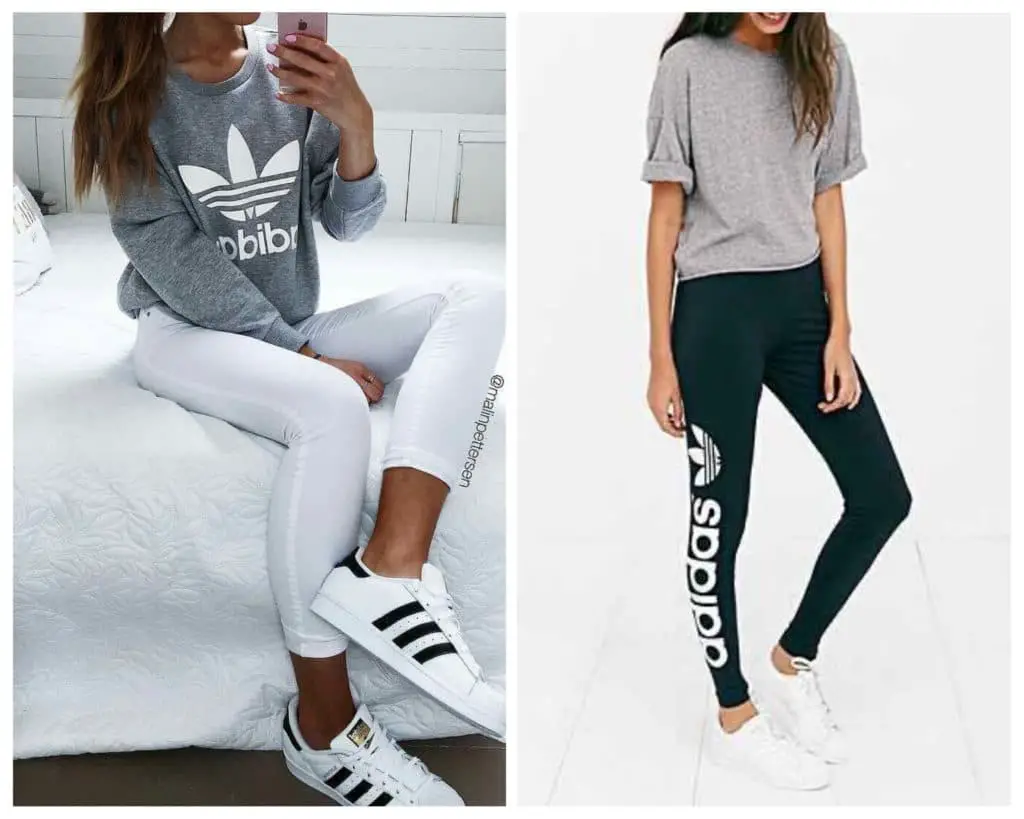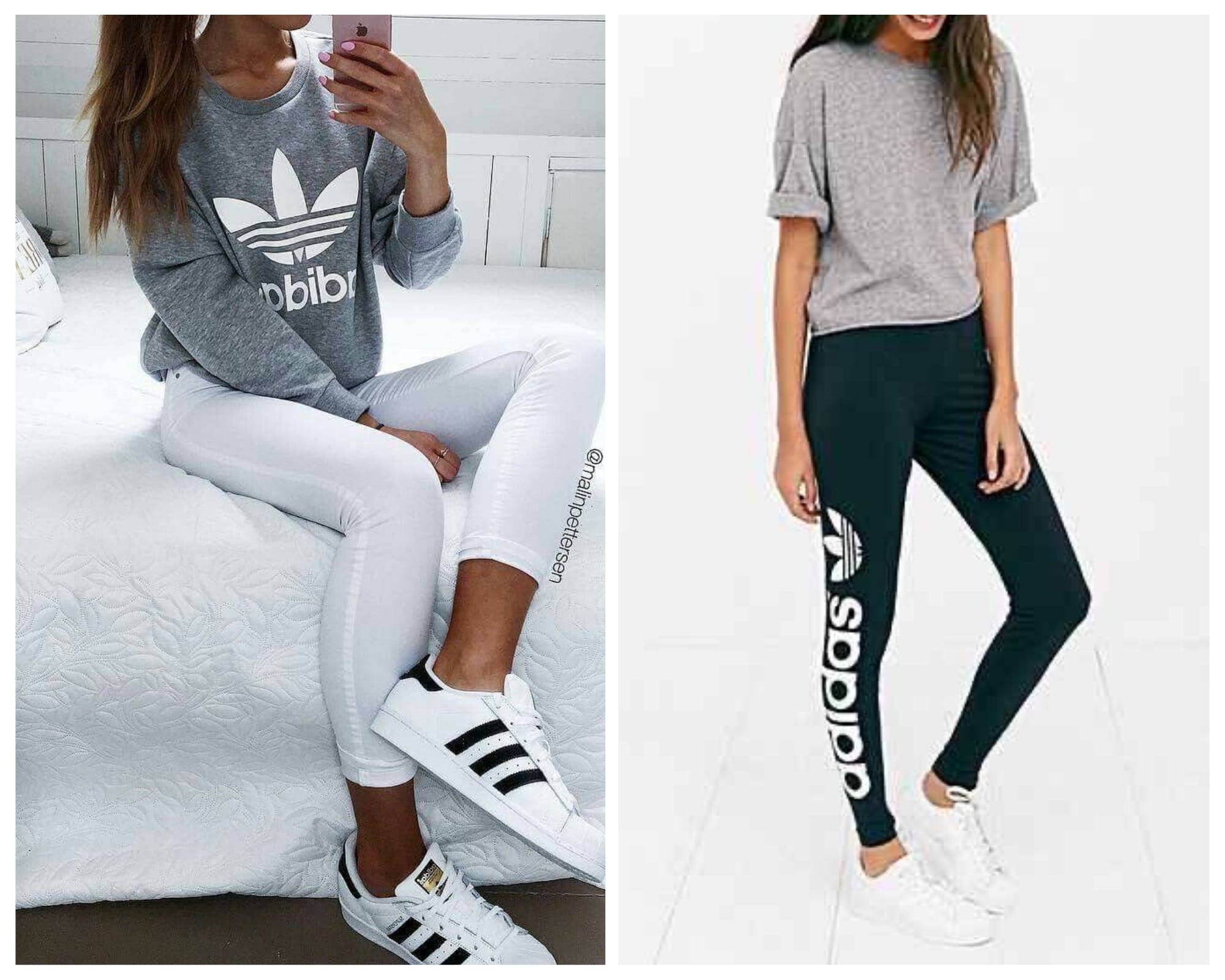 Every teen girl needs a good athletic shoe. Getting a little bit of exercise is good for your mental and emotional health, whether you are a runner or prefer going on a nice walk. Even if you are just getting your heart rate up in Physical Education at school, you will need a supportive shoe that keeps you safe from injury.
If you are on a sports team you probably already know all about getting the right shoe for what you are doing. Depending on what sport you are playing, your shoe should have specific built-in supports. Make sure you find a shoe that fits comfortably and is built for your workout.
If you are getting a shoe that will be just for your Physical Education class, and therefore many different types of workouts, one that supports multi-directional movements is probably the best bet. Look for an athletic dance shoe or a cross-trainer.   
How to Style Them
Most athletic shoes are cute and versatile enough these days that they look great whether you are in your workout gear or your favorite jeans. You can never go wrong with a nice pair of leggings or joggers!
Why Your Parents Love Them
Practical and built to keep you safe, athletic shoes are both necessary and justifiable.
Bringing home any number of these shoes will set you up for easy, fashion-forward outfit styling. From long-lasting, fun-to-style combat boots and ankle booties, to special occasion sandals or mules and various sneakers, these must-have shoes will be versatile and exciting additions to your 2020 closet. 
Source: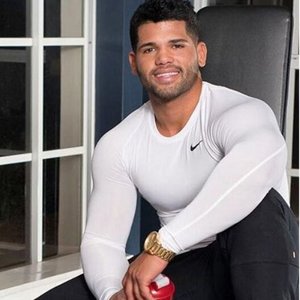 Austin is the author of loveatfirstfit.com and a personal trainer with extensive knowledge in nutrition. Austin is passionate about helping others to find a suitable healthy lifestyle and feel good about themselves. Austin's goal is to help people push their limits and achieve their physical performance.