If you are like most people, you probably don't think much about whether your shoes are leaving marks when you are walking around or playing sports. In fact, non-marking shoes might sound like they wouldn't be necessary at all.
Non-marking shoes are shoes that do not leave marks on the floor. Black scuff marks on the floor are caused by shoes with black rubber soles and hard leather. Non-marking shoe soles are materials that prevent scuffing the floor.
Related: Best Shoes for Badminton | Volley Ball | Racquetball 2021
Non-marking shoes have specially manufactured soles that will cause the minimum amount of scuff marks, black marks, and damage to sensitive indoor floors – especially during sports or activities done on synthetic indoor surfaces. They don't look much different from a normal shoe unless you know what to look for. So how can you tell if a shoe is non-marking?
You can tell a shoe is non-marking by examining its sole, or learning what the shoe is designed for. Non-marking soles will be soft, and not have a large tread. Shoes made for indoor courts are always non-marking. You can safely assume that badminton shoes, indoor basketball shoes, and others will be non-marking.
How are Non Marking Shoes Different
Your shoes are not non-marking if you see scuff marks on the ground. A non-marking shoe should not leave marks on your floors, while a regular shoe might. Typically, a non-marking shoe has a soft sole and will not have a black sole.
Most non-marking shoes will have a white or light-colored sole that will be less likely to leave dark marks. They will also be soft-soled. Hard sole shoes are stiff and tend to often leave scuff marks, while soft-soled shoes cause a minimal amount of friction while still having some traction and grip. 
Non-marking shoes are sometimes made from gum rubber, or something akin to an imitation gum rubber. Gum rubber soles have been treated with natural gum, and imitation gum rubber shoes are usually made from polybutadiene. Both soles will be a beige/brown color and soft, but grippy enough for sports. 
According to a study done on the Effect of Rubber Sole no Pressure Change of Foot Movement, most shoes will be made out of synthetic rubber, (like polybutadiene for example), versus natural rubber because synthetics are more affordable and easier to come by. 
You often see something like gum rubber soles on skateboarding shoes. However, non-marking shoes are most commonly used for sports played on indoor courts. This is because:
Synthetic court surfaces are easier to mark and tear up
The soft rubber of a non-marking sole will not hold up well in outdoor environments
Synthetic court surfaces are a lot softer than outdoor court surfaces, so many indoor sports like badminton, indoor tennis courts, and indoor basketball courts will require you to wear non-marking shoes when you play.
Related: Best Badminton Shoes
Are Non Marking Slip Resistant?
Non-marking shoes are not slip-resistant. Part of what makes non-marking shoes non-marking is that they do not cause too much friction when making sudden jerky moves on an indoor court or dance floor.
While they may have decent traction in the sense that you will be able to navigate an indoor court without sliding, most non-marking are not designed to be used in an environment where you might encounter spills or leaks, or wet surfaces. 
Here is a comparison of non-slip shoes versus non-marking shoes
As you can see, there is really not a lot of overlap between the two types of shoes. In fact, some of the features of a non-marking shoe are directly opposed to the features of a non-slip shoe. 
Non-slip shoes tend to have thick tread to help with friction and traction on slippery surfaces. Non-marking shoes have soft soles with less tread that allow them to grip adequately to (mostly) dry synthetic surfaces, without gripping so hard they cause marks on the floor. Boat shoes have specific treads for their non-marking soles for slick boat surfaces. 
Non-slip shoes are designed to be worn in unpredictable work environments like kitchens and hospitals, and for playing sports in sometimes wet or messy outdoor conditions and on rough surfaces. 
Non-marking shoes are designed to be worn for indoor environments only, with little danger of unpredictable surfaces. 
Related: Best Non Slip Shoes for Chefs and Restaurant Kitchen Workers
Non Marking Shoes Usage
Non-marking shoes are used in quite a few indoor sports and activities. The most common indoor sports for non-marking shoes are badminton and volleyball. They are not hard to find both online and in stores. You can also temporarily make your regular shoes non-marking if you are in a bind.
Non-marking shoes are not suitable for running or walking on the road. They are not designed to handle rough surfaces and outdoor conditions. Non-marking shoes can be worn outside. However, they should be worn with caution as they can get damaged if they are not properly secured.
There are several places where you will want to wear non-marking shoes, so shoes have been made to support both the activity and the surface on which that activity takes place. 
Activity
Shoes are Good for: 
Indoor Badminton 
Lateral movement
Quick stops and starts
Non-marking
Indoor Basketball
Lateral movement
Quick stops and starts
Jumping
Non-marking
Indoor Tennis
Lateral Movement
Quick stops and starts
Shock absorption
Non-marking
Indoor Dance
Multi-directional movements
Spins and jumps
Non-marking
Boating
Reduce slippage 
Non-marking
Different sports require different supports in their shoes. A shoe designed for a specific sport should have built-in support features for movements commonly associated with the sport. For example, tennis requires you to be able to do some specific movements and your tennis shoe must support that. 
An indoor tennis shoe should support all of these things, while also being non-marking so you can responsibly play on the synthetic indoor court surface. 
As for whether a soft shoe would affect your game, the answer is it will not. In Different Sole Hardness for Badminton Movement, it was determined that there was no significant difference between heel landing time while playing badminton on an indoor court in hard-soled shoes versus soft-soled (non-marking) shoes.
Shoe Brands with Non-Marking Shoes
| | | |
| --- | --- | --- |
| Brand | Non-Marking Shoes | Price Range |
| New Balance | Tennis | $50-$230  |
| Nike | Basketball | $70-$400 |
| Adidas | Volleyball | $60-$120 |
| ASICS | Badminton  | $99-$140 |
These are a few common brands that offer non-marking sports shoes for a variety of indoor sports. While they range in price, you can see that you should be able to find a pair of shoes for your desired indoor sport that are non-marking at around the $100 mark. 
Dancing indoors often takes place on a synthetic surface, or other easily marred surfaces like a finished wood floor. Because of this, dance shoes are often non-marking. Dance shoes need to have enough grip that you don't slip and slide out of control, but not so much grip that you will get stuck in a spot and potentially injure yourself. 
This makes the soft sole of a non-marking shoe a good option for many dance shoes. You do not want to mark or injure your dance floor, and you want to be able to move freely. A soft sole with not too much extra grip will allow you to freely move and also not scuff or mark the floors. 
Additionally, boat shoes are usually non-marking. This is because you do not want to mark the synthetic and expensive floor surface of your boat (or someone else's!). Crocs are a soft-soled shoe that was originally developed to be used as boat shoe, but many boat shoes have leather outers. 
Shoe Type
Features
Average Price Range
Non-Marking Boat Shoes
Siping grip patterned soles
Non-marking soles
Leather materials
Synthetic materials
$50-$150
Non-Marking Dance Shoes
Flexible soles
Non-marking soles
Lightweight
Leather materials
Synthetic materials
$40-$100
The price points for both boat and dance shoes tend to be fairly affordable, and very much worth it to keep the important surfaces you will be used intact. 
How to Check If Your Shoes are Non-Marking
If you purchase a pair of non-marking shoes to play basketball inside, it is not recommended that you use the same shoes to play on an outdoor court as well. The soft rubber of a non-marking shoe, while great for play on soft synthetic surfaces, will quickly be worn down on hard cement or rough asphalt. 
To check if your shoes are non-marking. There are a couple of ways to test out your shoes to make sure they won't mark up an indoor court. 
1.   The Fingernail Test
Press a fingernail or semi-sharp object into the sole of your shoe
Non-marking shoe soles will dent, and will shortly fill out again  
2.   The Paper Test
Rub or draw with the the sole of the shoe on a piece of white paper
A non-marking shoe shouldn't scuff or leave marks on the paper
As you can see, it is relatively easy to figure out if a shoe is non-marking or not with things you have lying around the house (or even just your fingernail!).
How to Avoid Leaving Black Marks
If you notice that your shoes are leaving black marks after you have walked across your living room or workplace, there are a few things that can help reduce the chances of it happening in the future: 
Clean Your Soles Regularly
Keeping your shoes clean can be the first step in keeping your floors clean. While dirt and grime isn't the primary cause of dark scuff marks, it can help keep your floors more pristine if your shoes are clean as well. 
Some shoes can be thrown into the washing machine, but if you don't have time to wait for them to dry out, or if you need a super quick-fix, just cleaning the soles can be the best way to go. Here are some ways to clean white shoe soles: 
Uses white, non-gel toothpaste and a toothbrush to gently scrub the soles of her shoes
Wipes them off with a towel and a small amount of water
Repeats as necessary
The video shows cleaning of the visible sides of a shoe sole, but you can use the same method for cleaning the bottom of your shoe where more dirt has built up that can be transferred to your floor. 
If your shoes aren't quite that dirty and just need a touch-up, rubbing them with a towel damp with warm water should do the trick. 
Try Sole Protectors
Sole protectors can help keep the soles of your shoes from making direct contact with the floor surface. They are a great way to temporarily make a pair of shoe non-marking. 
To apply sole protectors: 
Clean your shoe soles as well as possible. Use one of the methods listed above. 
Allow your shoes to dry completely
Apply adhesive-backed sole protectors per the directions on the package. 
Wax Your Floors
If these methods aren't quite right, you can take the opposite path, and help preemptively protect your floors from your shoes by keeping them waxed.
Floor surfaces that can be waxed include: 
Natural stone
Vinyl, linoleum & tiles
Hardwood
Waxing your floors regularly will help you avoid permanent damage caused by scuffing and non-marking shoes. 
How to Make Your Shoe Non Marking
If you do not own non-marking shoes, it is unfortunately not possible to permanently change a pair of your regular shoes to act as non-marking. 
However, if you want to temporarily make your shoe non-marking, you can use: 
Sole protectors
Gaffers tape
If you are headed to a wedding where you know there will be dancing, and you want to wear your nice, hard-soled dress shoes, sole protectors can help keep the floor of the wedding venue safe while you cut a rug. 
The benefit of using a sole protector versus gaffer tape is that a sole protector will usually have some amount of grip on it. 
Here is a video about some of the other benefits of sole protectors: 
Benefits include: 
Grip from rubber protectors
Water resistance
Keeps soles looking nice for longer
Allows soles to last for longer in general
Compared to sole protectors, gaffers tape will create a pretty slick surface on the bottom of your shoe. 
Gaffers tape might be a good option for a wedding dance floor if you feel comfortable with little grip, but it is often also used to make regular shoes more slippery for dance performances.
To wash your non-marking shoes, you will need various items such as soap, water, toothbrush, cloth, and towel to get the best results. For best results, use a clean and dry brush. These shoes are made to provide the necessary support and movement for the players during their game. They feature an anti-slip and wear-resistant rubber sole and midfoot section.
Conclusion
No marking shoes are shoes that do not leave black marks on the floor. You can easily determine whether a pair of shoes is non-marking with simple tests. Some sports or activities require non-marking shoes, such as all indoor sports and boating
There are activities and environments, like outdoors, in which it is not advisable to wear non-marking shoes. Non-slip does not equal non-marking – you will not be able to find a shoe that is both non-slip and non-marking.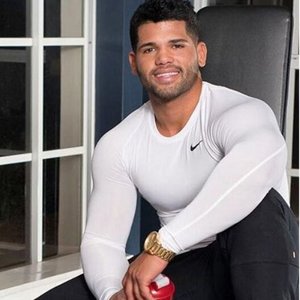 Austin is the author of loveatfirstfit.com and a personal trainer with extensive knowledge in nutrition. Austin is passionate about helping others to find a suitable healthy lifestyle and feel good about themselves. Austin's goal is to help people push their limits and achieve their physical performance.