Having a personal trainer tends to be expensive because these people share their expertise and knowledge. They take you on a fitness journey like no other to fulfill all your goals.
On average, a personal trainer can charge anywhere between $40 and $70 per hour. On the other hand, they may charge between $60 and $100 for a 90-minute session.
Planet Fitness is one of the top gyms for personal training. Here is what you must know about their personal trainer cost.
How Much Is Planet Fitness Personal Training?
The Planet Fitness membership can cost anywhere between $10 to $22 per month. That comes with an annual fee of $40. The group personal training sessions are free with the membership.
Keep in mind that Plant Fitness has removed one-on-one training sessions for its members. However, you can opt for group personal training classes and take advice from your trainer.
The decision was controversial, but it is that way now. So, you will have to opt for group personal training sessions.
Of course, before your decision, you must understand the various personal training options available to you at Planet Fitness.
Related: Average Cost Of A Personal Trainer
Planet Fitness Personal Training Options
There are group personal training options you can choose from. These include circuit training, designing your own program, and one muscle group.
The design of your own program is there to help you meet your fitness goals in a group setting. The trainer will devise a smart workout for you even when you are training solo in the gym.
However, the trainers can't devise a powerlifting or bodybuilder program for you. Despite that, you will receive a good workout plan that will help you enhance your journey in no time.
Planet Fitness Personal Trainer Cancellation & Refunds
The group personal training sessions are free as they come with the membership. If you don't want to take the workout sessions anymore, you can just stop going to them. Instead, you can opt for other amenities that Planet Fitness offers to its members.
The cancellation process will vary between each location of Planet Fitness. That is why it is best to call the gym beforehand and ask them how you can opt for cancellation.
The staff will guide you best on how you can cancel your membership.
Planet Fitness Personal Trainer Qualifications
Most trainers at Planet Fitness have a nationally recognized certification from an excellent organization with a fantastic reputation in the fitness industry.
For example, most personal trainers from Planet Fitness will have certifications such as the National Academy of Sports Medicine (NASM) or the American Council on Exercise (ACE).
Planet Fitness does not officially specify the certifications and qualifications they accept for personal trainers. That is why personal trainers can have various certifications to guide you through your fitness journey.
Besides certifications and qualifications, personal trainers at Planet Fitness also have relevant experience. You can check their reviews before deciding to go for training.
Planet Fitness Personal Trainer Review
Group personal trainers at Planet Fitness are friendly and helpful. They will sit with you and listen to your goals to create a smart workout for your needs.
Besides that, they will also offer you guidance within the group personal training to help you with your goals. You can get the individual attention you need while being in a group, too, as the sizes of groups are small.
So, you can choose from various group personal training sessions at Planet Fitness to fulfill all your needs. If you don't have time for physical sessions, you might even be able to opt for online group personal training.
Does Planet Fitness Have Online Personal Training?
Planet Fitness does not have online personal training. However, you can download the Planet Fitness app and choose from the endless workout videos available on the platform.
It will enable you to work out from home and at your own pace as you learn from different exercises. Planet Fitness offers these options to members to stay fit no matter where they are.
Unfortunately, you can't benefit from online personal training classes at Planet Fitness because of their decision to remove one-on-one training.
On the other hand, if you don't mind such workouts or small group personal training, it will be an excellent choice of a gym for you. The trainers are qualified and will help you meet all your fitness goals in no time during this journey.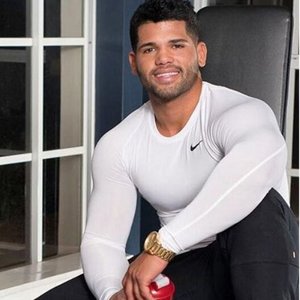 Austin is the author of loveatfirstfit.com and a personal trainer with extensive knowledge in nutrition. Austin is passionate about helping others to find a suitable healthy lifestyle and feel good about themselves. Austin's goal is to help people push their limits and achieve their physical performance.