Almost all gyms offer the expertise of a personal trainer that charges between $40 and $70. Such expertise allows people to fulfill their fitness goals.
Equinox is a luxury workout center that offers its members the best machinery and personal trainers. You can utilize their personal training service to elevate your fitness journey.
If you want to join Equinox for personal training, you are in the right place. Here is a complete guide to their personal trainer costs.
How Much Is Equinox Personal Training?
Equinox personal trainer sessions cost between $100 to $150 per hour depending on the location. For example, it cost $120 to 150 in New York and $110 to $140 in Los Angeles. Bulk sessions of 5 sessions range from $90 to $130 per session, while bigger bundles of 10 to 20 sessions are around $80 to $110 per session.
Equinox personal trainer sessions require an Equinox membership. An Equinox Single Club access includes a $100 initiation fee along with a recurring monthly charge of $168.
Rates based on location:
| Location | Single Session Rate | 10-Session Package Rate |
| --- | --- | --- |
| New York City | $120-$150/hour | $1100-$1400 |
| Los Angeles | $110-$140/hour | $1000-$1300 |
| Chicago | $100-$130/hour | $900-$1200 |
| Miami | $100-$120/hour | $900-$1100 |
Rates based on sessions:
| Package | Rate Range | Cost Per Session Range |
| --- | --- | --- |
| 1 Session | $100-$150 | – |
| 5 Sessions | $475-$700 | Approx. $95-$140/session |
| 10 Sessions | $900-$1300 | Approx. $90-$130/session |
| 20 Sessions | $1700-$2400 | Approx. $85-$120/session |
Equinox Personal Trainer Options
There are three types of personal training options at Equinox: personal physical training, virtual personal training, and sleep coaching. The first two are designed to help you unlock all the results you need from your fitness journey.
On the other hand, you can opt for sleep coaching with a trainer. The program is there to help you transform your sleep quality to enable you to feel better, move more, and retrain your brain and body.
Remember that sleep coaching is only available at select locations of Equinox. That is why it is best you use the club locator to find an Equinox location near you offering sleep coaching.
Equinox offers a free complimentary session to members trying to opt for personal training. However, if you have a personal trainer at Equinox and don't find it suitable, you can always cancel your personal training.
Equinox Personal Trainer Cancellation & Refunds
Equinox does not disclose its cancellation and refund policies. That is because each location might have a different policy. If you want to find this out, it is best to call the club and ask the manager.
The location nearest to you will offer you a better understanding of their cancellation and refund policy. The cancellation fee can also vary depending on the workout program as it is personalized training.
Once you start your personal training, the staff members will guide you on such policies in no time. However, the trainers at Equinox are incredibly qualified as they have the tools to help you get results in no time.
Equinox Personal Trainer Qualifications
The personal trainers at Equinox have various qualifications, from detailed sciences to precision nutrition and much more. Trainers have different tiers, depending on their qualifications.
Here are some of the personal trainer tiers at Equinox:
Tier 2: Trainers must have certifications and qualifications related to Musculoskeletal Pathologies and Detailed Sciences
Tier 3: Trainers must have EFTI instruction with other capabilities
Tier 3+: Trainers must have advanced certifications in behavioral change through Precision Nutrition
Tier X: Trainers must have advanced qualifications in wellness coaching and health
Because of such qualification requirements, personal trainers at Equinox have a good reputation.
Equinox Personal Trainer Review
According to members, Equinox trainers have the patience and knowledge to help them make relevant lifestyle changes for a better fitness journey. If you have trouble staying consistent, a personal trainer at Equinox will transform your life for the better.
Besides that, Equinox has many machines and equipment that allow personal trainers to help you with your goals. Many members also enjoy the group fitness classes as a way to connect with other people while enhancing their fitness.
If you are worried about COVID-19, you can also opt for online personal training by Equinox.
Does Equinox Have Online Personal Training?
Equinox offers virtual personal training to its members. If you don't want to come to the club, you can enjoy personal training from your home.
It is best to visit or contact the club first to ask about their personal training programs. Each location has a unique one and will offer something different to you.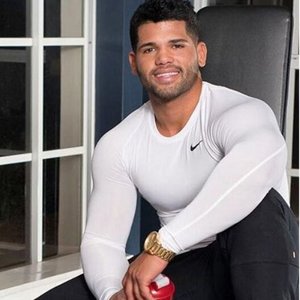 Austin is the author of loveatfirstfit.com and a personal trainer with extensive knowledge in nutrition. Austin is passionate about helping others to find a suitable healthy lifestyle and feel good about themselves. Austin's goal is to help people push their limits and achieve their physical performance.