When we talk about Lifetime Fitness, you must not think of it as a gym. It is more of an athletic resort that will offer you more than just standard gym equipment.
Because of this, the membership is expensive. If you have a tight budget, then a membership at Lifetime Fitness might not be for you.
If you want to know more about this gym, you are in the right place. Here is your complete guide.
Learn More: Lifetime Fitness Review
Reasons Lifetime Fitness Is So Expensive
Lifetime Fitness is expensive because of the state-of-the-art equipment, endless classes of different fitness programs, pool and spa, child care, and much more. The primary aim of the gym is to offer you a complete experience. That is why if you have the budget for it, then it will be the perfect gym for you.
Here are some of the top amenities you will receive with your Lifetime Fitness membership:
Kids Academy
Olympic-sized swimming pools
Saunas
Eucalyptus-infused steam rooms
Shower and locker rooms
Basketball courts
Yoga studios
LifeCafe
Massage therapy services
And much more
You can spend the entire day at the gym and you will never get bored. They offer almost everything under the sun to ensure your health and fitness journey.
Related: Is Lifetime Fitness Review (My Experience Working Out At Lifetime Fitness)
State-Of-The-Art Equipment
One of the top perks of the Lifetime Fitness Membership is that you will have access to state-of-the-art equipment in each location. The gym has everything from resistance machines to cardio machines, bikes, squat racks, bumper plates, dumbbells, barbells, and much more.
The equipment also comes with different attachments for you to customize the workout according to what you need. Lifetime Fitness also offers Cross-Fit style classes for anyone looking to opt for this type of exercise style.
The best part is that the equipment is also from top brands that offer durability and quality. That is why you will love using the equipment at Lifetime Fitness.
Endless Selection Of Classes
Lifetime Fitness has an endless selection of classes you can choose from, which is why people love this gym. Of course, the local schedule will vary, but you can choose from classes, such as:
Yoga
Bootcamps
Barbell strength
Cycling
Barre
Yoga and strength classes
And much more
These classes are included in your membership, which is why Lifetime Fitness is expensive. Don't forget to factor in all these classes when you decide if the membership cost is worth it for you or not.
The Best Pools
Another reason why Lifetime Fitness is so expensive is that it offers Olympic-sized swimming pools to its members. You can swim laps, burn calories, and have access to splash pads and water slides.
There are also huge family outdoor pools in many locations for some fantastic family fun. No other gym will provide you with such an amenity, which is why Lifetime Fitness charges a premium.
Many families opt for the Lifetime Fitness membership because of these reasons. You can also sign up for some family fun.
How Much Is Membership At A Lifetime Fitness Gym?
The price of a Lifetime Fitness membership will vary between locations. However, you can expect to pay anywhere between $169 and $249 per month, depending on the plan you choose. Here is a breakdown of the different membership plans you can choose from:
| | | |
| --- | --- | --- |
| Membership Type | Price Per Month | What You Get |
| Digital | $15 | Virtual training, on-demand classes, meditation programs, and Apple Fitness+ |
| Standard | $169 without taxes | Club access, yoga and cycle classes, sports courts, and 2.5 hours of childcare each day |
| Signature | $249 without taxes | Access to more clubs, early access to class reservations, unlimited small group training, and early access to infant care reservations |
There are many other types of plans you can choose from. The joining fee begins at $49 but it can easily cost you as much as $170, if you opt for promotions, the fee will be waived.
There are also discounted rates during the summer months for students. If you are a family, you can also opt for a family membership to lower your costs.
Is Membership At Lifetime Fitness Worth It?
Membership at Lifetime Fitness is worth it if you have the budget for it. The gym is a little expensive, but it also offers amenities that most gyms don't.
Calling Lifetime Fitness a gym is also not doing it justice because it is more of a health resort. Remember that if you take personal training or studio classes, they also cost a lot for each session.
In the long run, you will be saving your cost at Lifetime Fitness because you will have access to so much more. The membership will allow you to take your fitness journey to another level with everything at your disposal.
Lifetime Fitness Vs. Other Gyms
Lifetime Fitness is an expensive gym, but not as expensive as Equinox. However, it does come close to that gym in terms of pricing. Other affordable gyms can suit your budget if you are not willing to pay for Lifetime Fitness.
| | |
| --- | --- |
| Gym | Monthly Membership |
| Lifetime Fitness | $169 and $249 |
| Equinox | $285 |
| 24 Hour Fitness | $30 and $60 |
| Anytime Fitness | $60 |
| Crunch Fitness | $149 |
| Gold's Gym | $50 |
Learn More: Why Is Equinox So Expensive?
However, these gyms will not offer you the amenities you will receive at Lifetime Fitness. One of the best things about this gym is that you can benefit from 2.5 hours of childcare each day.
Such an amenity will allow you to spend a lot of time at the gym without worrying about taking care of your kids. You can also opt for massage therapy services in the spa that can range between 30 to 90 minutes.
The gym also has a cafeteria where you can get a healthy meal for yourself and your kids. That is why Lifetime Fitness is more than just a gym, as it is an experience.
You can spend the entire day here with your family indulging in various activities. Once you are done, you will have lots of priceless memories.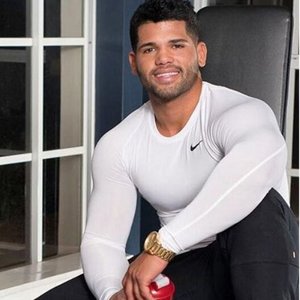 Austin is the author of loveatfirstfit.com and a personal trainer with extensive knowledge in nutrition. Austin is passionate about helping others to find a suitable healthy lifestyle and feel good about themselves. Austin's goal is to help people push their limits and achieve their physical performance.