A perfect way to improve your strength and fitness is surely the Silver Sneaker program. It may be targeted at older adults, but people above 30 years can also enroll. The program also offers access to various gyms and fitness centers.
Many gyms in the country will provide access to their clubs if you are in the Silber Sneakers. Some of the best gyms are Planet Fitness, 24 Hour Fitness, Gold's Gym, Anytime Fitness, YMCA, and many more.
| | |
| --- | --- |
| Gym Name | Do They Provide Access To All Amenities? |
| Planet Fitness | Yes (except spa area) |
| Gold's Gym | Yes |
| 24 Hour Fitness | Yes |
| Anytime Fitness | Yes |
| YMCA | Yes |
| Charter Fitness | Yes |
| Fitness 19 | Yes |
At some gyms, there may be charges for silver sneaker members. On the other hand, some gyms charge no fee. Here is a complete guide to help you out.
Planet Fitness
| | |
| --- | --- |
| Are There Any Charges To Pay? | No |
| How To Use Silver Sneaker Membership? | Visit Gym |
Planet Fitness is a gym that doesn't allow anyone to lift heavyweight. It is a gym dedicated to those who don't like to go to the gym. It is a perfect gym for silver sneakers members to join and get their workouts done.
Yes, Planet Fitness may not have many amenities, but for older adults, it is a suitable gym for silver sneaker members. In addition, a peaceful environment with few people around will help them focus on their workout.
In addition, Planet Fitness provides some of the best equipment and has qualified, professional trainers to help you. There are high-quality circuits, and resistance machines for older adults enrolled in the silver sneaker program.
Not all locations of Planet Fitness accept silver sneaker members. Therefore, it is best to visit gyms that do accept the program membership.
Out of all the amenities offered by Planet Fitness, members that come in through the silver sneaker program aren't allowed to use tanning beds or hydro massage.
Therefore, you would need to apply for a Black Card to use these facilities. There might be a few charges for that, but the amount depends on the location you enroll yourself in.
Gold's Gym
| | |
| --- | --- |
| Are There Any Charges To Pay? | No |
| How To Use Silver Sneaker Membership? | Visit Gym or Online |
Gold's Gym is one of the most popular fitness chains in the country, known for its luxurious and premium experience. The Gym offers its members the best equipment, trainers, and space.
The membership cost may be high compared to other gyms in the country. However, Gold's Gym accepts silver sneaker members, so you can always go there for your classes.
In addition, make sure the location you are considering visiting accepts the program members. This is a chance that you shouldn't miss at all.
Various equipment will help you get done with your silver sneaker workout—for example, handheld weights, elastic tubes, resistance balls, and many more.
You will also get access to all the amenities the club offers. Not all Gold's Gym clubs have a pool, so you will be lucky if you enroll in a club where it is available.
Consider Gold's Gym if you are considering using your silver sneaker membership. You will remember the experience you will have at this Gym.
24 Hour Fitness
| | |
| --- | --- |
| Are There Any Charges To Pay? | No |
| How To Use Silver Sneaker Membership? | Visit Gym or Online |
24 Hour Fitness is one of the oldest gyms operating in the US. It has been in the fitness industry since 1983 and has never disappointed any of its members with the services they offer.
For senior members, 24 Hour Fitness has special classes for them. From silver sneakers to yoga, there are many classes they can enroll themselves in.
24 Hour Fitness has some of the best professional qualified trainers for silver sneaker classes. Before starting the class, you should talk with your trainer and let him know if you have any physical condition.
That will help him understand your body better and don't ask you to do some exercises that can worsen your condition. The trainers are very cooperative and friendly at 24 Hour Fitness.
In addition, senior adults have the freedom to exercise at the speed they feel comfortable. This helps the members improve their motion over time.
Even special chairs are available for silver sneaker members who have a problem sitting. So there is nothing to worry about as you will find yourself in a friendly and peaceful environment.
However, not all 24 Hour Fitness clubs will provide you access to all their amenities. It is best to visit the Gym and speak to the supervisor for detailed information.
Anytime Fitness
| | |
| --- | --- |
| Are There Any Charges To Pay? | No |
| How To Use Silver Sneaker Membership? | Visit Gym |
Anytime Fitness also accepts silver sneakers now. The fitness chain is one of the favorites of members. Many people think the membership cost is slightly higher, but that is not the case.
Keeping the demand for silver sneakers in mind, Anytime Fitness has introduced an entire category for adult seniors named "Active Senior." You can enroll yourself in these classes and improve your strength.
In addition, you will get access to all the basic equipment and facilities in Anytime Fitness through silver sneakers. You can use the silver sneakers program at Anytime Fitness if you are 65 years or above.
The best thing is that Anytime Fitness accepts silver sneakers in most locations. So you don't have to worry about finding a club that does accept silver sneakers. First, however, make sure you get yourself in the best Anytime Fitness there is nearby you.
Other gyms only let you use your silver sneaker membership at only one location. But that is not the case with Anytime Fitness.
You can use your membership at various clubs and try different locations to see which suits you the best. And if you are a frequent traveler, you will love this option. 
YMCA
| | |
| --- | --- |
| Are There Any Charges To Pay? | Yes |
| How To Use Silver Sneaker Membership? | Visit Gym or Online |
Since the demand for silver sneaker classes has risen, YMCA is a gym that has contributed a lot. The gym chain is perfect for accepting silver sneaker members and letting them access its clubs.
YMCA has played a crucial role in developing silver sneaker classes and has developed some of the best classes to offer. Many other gyms may have one silver sneaker class with combinations of different exercises.
However, YMCA has changed the game. For silver sneakers, there is a different categories of classes. For example, there is a silver sneaker regular class, silver sneakers cardio fit, stability, boom, and many more.
These are one of the best silver sneakers group classes in the country. However, if you still are confused, you can always have a tour of their Gym and take a demo class.
The downside is there may be some charges to pay even if you enroll yourself through silver sneakers. However, the charge would be less than the membership cost. It all depends on your location, as most of the locations are independently owned.
Charter Fitness
| | |
| --- | --- |
| Are There Any Charges To Pay? | No |
| How To Use Silver Sneaker Membership? | Visit Gym |
Charter Fitness is a gym you can visit if you are looking for small silver sneakers and other group classes. This will be a perfect option if you don't like to socialize much or don't want many people in your class.
Charter Fitness has several locations in the country, and all locations accept silver sneaker membership. All locations of Charter Fitness are unique and have different sports equipment.
Make sure you carry your silver sneaker digital membership card when you go to enroll yourself. Besides the classes, you will have free weights and cardio classes to keep yourself busy.
In addition, there are showers and lockers for you to use.
Fitness 19
| | |
| --- | --- |
| Are There Any Charges To Pay? | No |
| How To Use Silver Sneaker Membership? | Visit Gym |
Fitness 19 is one of the best-growing gyms in the country. With over 120 locations across the US, the fitness chain has developed a lot in recent years.
The best thing about Fitness 19 is that they offer a huge range of classes, including silver sneakers. The number of classes they offer will surely amaze you.
Other than your silver sneakers classes, you can also opt for other classes that will help you. Again, however, it would be best to talk to a trainer and see which class would suit you.
Every club has a different schedule for the classes they offer. So visit the nearby club and get familiar with their schedule. Make sure to take time for the silver sneakers class as it is very important.
However, be it any gyms you go to, always carry your silver sneakers digital membership card. If you are unsure about joining Fitness 19 you can try the Gym for free using the free guest pass.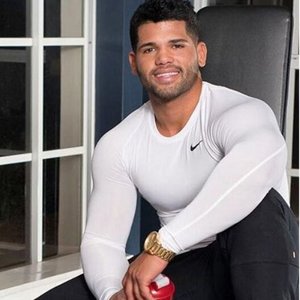 Austin is the author of loveatfirstfit.com and a personal trainer with extensive knowledge in nutrition. Austin is passionate about helping others to find a suitable healthy lifestyle and feel good about themselves. Austin's goal is to help people push their limits and achieve their physical performance.