Planet Fitness is a famous cheap gym that will help you work out easily. You can understand the pricing by seeing the Planet Fitness membership cost.
Some gyms are best to visit in the morning, while others are suitable for night workouts. Here's what you need to know about the best time to visit Planet Fitness.
Recommended Time To Go To Planet Fitness
The best time to visit Planet Fitness is between 5 am to 6 am as this is the opening time for most branches. The crowd will be less, so you can easily use various machines without time restrictions.
Planet Fitness locations have different opening and closing hours. Some open early morning, while others are accessible 24/7.
A general rule of thumb is to visit the gym during the first hour of opening. You will be the first one there so you can use fitness equipment easily and enjoy a relatively less noisy atmosphere.
The best time to visit 24/7 locations is early morning or late night, the preferable nighttime is after midnight. Many people sleep early, so you will not experience a busy environment.
Many people cannot visit Planet Fitness on weekdays, while others can't do weekends. It is best to know which days the gym is more crowded to manage your schedule better.
Is Planet Fitness Less Crowded During Weekdays Or Weekends?
Planet Fitness is less crowded on weekends because most people tend to relax on Saturdays and Sundays. Friday night is also a good time to visit the gym due to the less crowd.
Late morning to mid-afternoon is the least busy time of the gym with a minimal crowd. This applies to weekdays and weekends.
Of course, the overall number strength is relatively lower on weekends. The night is also a good time to visit Planet Fitness on Saturday and Sunday.
Most people go out for dinner or to clubs at night, especially the younger fitness enthusiasts. So you should choose the weekend if you want to use all the equipment for an extended period.
You should also remember the busiest time on weekdays and weekends to avoid visiting the gym during those hours. Your favorite machines may not be free to use if you go during a busy time.
What Time Is Planet Fitness Most Busy?
The busiest time for Planet Fitness is 4 pm to 8 pm on all days. This is the peak hour for most branches because people get done with their daily chores around mid-afternoon.
Office workers also find the evening time more suitable for workouts. So you should avoid visiting the gym from 4 pm to 8 pm.
The best part about Planet Fitness is that you can know when the gym is busy. A Crowd Meter on the gym app will help you know if the specific branch is crowded or not.
You can also check the status by clicking on the "Find a Club" option on the website and choosing a specific location. Then, check the Crowd Meter in the more details section.
A dark purple bar of high height means the gym is very busy. Meanwhile, light color and low height indicate less crowd.
You can also know when your branch is busy by checking the handout the gym gives to all new members. Planning alternatives for the crowded hours will prevent you from compromising your workout routine.
What To Do If Planet Fitness Is Busy?
The top solution is to visit the gym during the least busy hours. 5 am to 8 am is the best time for getting your daily dose as per Fitbit data. If you cannot work out early morning at the gym, you can exercise at home.
Here are some other alternatives you can consider when Planet Fitness is busy:
Get a personal trainer: You can opt for personal training if it is affordable. The best part is that you will receive equipment access and priority in some clubs.
Join group classes: Planet Fitness offers group classes to all members with a specific schedule. This will help you exercise under the guidance of a coach and be able to use equipment without worry.
Workout outside: Some public places, such as parks, have basic gym equipment to help you exercise. You can visit a location near your home on busy days to avoid a missing workout.
Switch to another gym: This option is only suitable if you can find a fitness club that is less busy during your free time. Luxury gyms offer more flexibility than low-cost options like Planet Fitness.
Go cycling: If you have a bicycle at home, you can go cycling if the gym is busy. It will help you exercise various muscles, burn calories to maintain a deficit, and keep your workout routine from being ruined.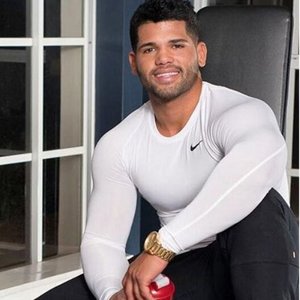 Austin is the author of loveatfirstfit.com and a personal trainer with extensive knowledge in nutrition. Austin is passionate about helping others to find a suitable healthy lifestyle and feel good about themselves. Austin's goal is to help people push their limits and achieve their physical performance.