Opting for a gym membership is one of the best things you can do for your health and life. Of course, the make-or-break decision while opting for one is the cost.
The average cost of a gym membership is $500 in the first year. After that, the cost reduces because there are no initiation or registration fees.
So, if you are looking to join Anytime Fitness, you are in the right place. Here is what you must know about its membership cost.
How Much Is Anytime Fitness Membership a Month?
The Anytime Fitness membership fee costs $38.99 per month. There is an initiation fee of $49.99 and a one-time $35 key fee. It cost a total of 123.98 to get started at Anytime Fitness.
| | | |
| --- | --- | --- |
| Monthly Plan | 1 Person | 2 Person |
| Initiation Fee | $49.99 | $99.99 |
| Monthly Fee | $38.99 | $59.99 |
| Annual Fee | $407.99 | $659.99 |
| One-Time Key Fee | $35 | $35 |
| Cancellation Fee | $0 | $0 |
Once you are a member, you have access to the entire club whenever you want. However, you will have to pay an additional fee if you want to opt for a personal trainer.
On the other hand, you can use the gym and other amenities for free through your membership. The different types of membership plans will offer you different things.
Keep in mind that the cost of the key fob is a one-time fee to help you access the gym. Besides that, you can cancel your membership at any time without any additional cost.
Here is a monthly price comparison with all major gyms in the United States:
Is there An Initiation Fee For Anytime Fitness?
The initiation fee of one person is $49.99 and $99.99 for two people at Anytime Fitness. Besides that, there is no cancellation fee, and the monthly fee depends on the plan.
Once you select a plan, you can determine your cost and then decide to opt for the membership. You can also join with a family member if you want to make your fitness journey more interesting.
Fees to Add A Family Member To Anytime Fitness?
Anytime Fitness offers individual and two-person plans. If you want to join with your family member, you can opt for the two-person monthly or yearly plan depending on your preferences.
Both of these memberships have the same initiation fee. However, a two-person monthly membership will cost $59.99, while the yearly membership will cost $659.99.
You can also take your family member as a guest. Besides that, they can also gain a free day pass to see what Anytime Fitness is about.
Does Anytime Fitness Have A Free Day Pass?
Anytime Fitness offers a free seven-day pass to individuals. If you want to try out the facilities and amenities, the free pass is the best way to do that.
Of course, there are limitations in terms of guests. The club's location will let you know what you can do on the free seven-day pass.
So, if you have a family member who wants to try out the facilities, they can select the guest pass they like.
Can I Pay My Anytime Fitness Membership Online?
You can easily pay for your Anytime Fitness membership online. The option is there to make your life easy and convenient as a member of the gym.
You can sign in to your Anytime Fitness account to pay the fee. If there are any issues you incur, it is best to contact the gym ask them for further instructions on the online payment.
Is There Any Special Offer On Anytime Fitness?
Anytime Fitness offers student discounts, military discounts, insurance discounts, and much more. However, these depend on the state and location of the gym.
So, you can find an Anytime Fitness gym near you, and contact them to ask about the offers and discounts they offer. The staff will guide you much better on any promotions or offers.
If there is any special offer that applies to you, then you can avail of it in no time. Student discounts are the most common as they are easy to offer and attract more young people to the gym.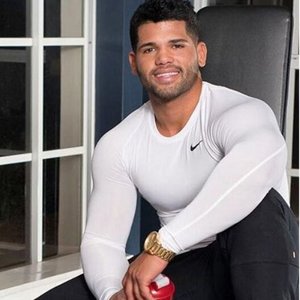 Austin is the author of loveatfirstfit.com and a personal trainer with extensive knowledge in nutrition. Austin is passionate about helping others to find a suitable healthy lifestyle and feel good about themselves. Austin's goal is to help people push their limits and achieve their physical performance.