Typically, gyms in various countries have showers and locker rooms for members. Curves is an all-female gym that you may be wondering about.
If so, you've come to the right place. Here is what you need to know about Curves having showers.
Do Curves Have Showers?
Curves is a famous gym chain for women's that does not offer showers to members. The fitness club does not provide this amenity at all of its locations in the US and elsewhere. You will have to look for other gyms if you want to shower on-site after a workout.
Besides that, you should note that the Curves is not a standard fitness club. This is why you will not find amenities such as pools or saunas here.
You may also be wondering why the gym does not have showers. After all, it is a basic amenity that should be present for at least members.
Why Don't Curves Have Showers?
The gym chain has not released an official statement about why they don't have showers. However, you should note that this feature has been the same since the club's inception.
It has been three decades since Curves opened its first branch. The gym never offered showers in 1992, and it does not provide them to date. So you should not expect Curves to introduce showers in the future.
Do you often take a bag to store your things with you to the gym? If so, you must understand whether Curves have locker rooms.
Related: Curves Membership Cost
Do Curves Have Locker Rooms?
Unfortunately, Curves does not have locker rooms at any of its facilities. The only thing you will get access to Curves is access to fitness equipment. Besides that, you will also benefit from the various instructors and classes.
However, you must look for other gyms if having a shower at the club is necessary. Luckily, many fitness centers in the US and elsewhere have showers.
What Other Gyms Have Showers?
LA Fitness is a famous gym chain that offers showers to members and guests. You can also get the same service at 24 Hour Fitness by getting a membership package.
Besides that, Crunch Fitness also has showers for members and guests at all locations. Gold's Gym is also a luxury chain that provides high-end showers.
Planet Fitness also has showers at most of its locations. However, you may not want to get a membership at other gyms. If so, you can use a suitable public place near your Curves location.
What Other Public Places You Can Go To For A Shower?
Planet Fitness is one of the top gyms that allow the public to shower at its clubs. You can also visit a nearby community swimming pool and use their showers for washing yourself.
Besides that, there are many public showers in the US as well. You can locate them by using the internet map.
Are There Showers At Curves In 2023?
Curves do not offer showers at any of its locations in 2023. You will have to wash after getting home. If you don't prefer that, you must join another gym or use a public shower place.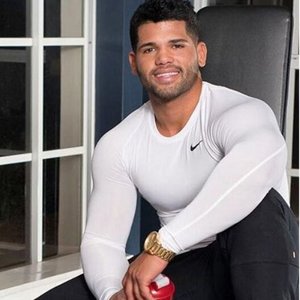 Austin is the author of loveatfirstfit.com and a personal trainer with extensive knowledge in nutrition. Austin is passionate about helping others to find a suitable healthy lifestyle and feel good about themselves. Austin's goal is to help people push their limits and achieve their physical performance.