Many gyms in the US offer exceptional fitness services, such as LA Fitness and Curves. Typically, the national membership cost of a club is $500 or more.
Most gyms charge $50 monthly, but some have lower costs. If you're looking to learn more about Curves membership prices, your search ends now. Here is all the information you need.
Related: LA Fitness Membership Cost 2021
How Much Is Curves Membership a Month?
Curves monthly membership starts at $34.49 with an option to upgrade to a $49.59 premium plan. The initiation fee is $149.49 and it cost a total of 189.98 to get started at Curves fitness.
| | | | |
| --- | --- | --- | --- |
| Plan | Type | Cost | Initiation |
| Basic | Monthly | $34.49 | $149.49 |
| Premium | Monthly | $49.59 | $149.49 |
| Basic | Annual | $419.99 | $149.59 |
| Premium | Annual | $549.99 | $149.99 |
Most locations charge a $12.95 weekly fee, and the payment methods are monthly or annually. Besides that, the monthly fee for basic and premium programs has only a gap of $15.
As you can see, the initiation fee for all plans is quite close and does not make a difference. It is the monthly and annual fees that will determine your overall costs.
Some gyms allow you to add extra family members to the membership program for an additional fee. Here is what you need about Curves policy regarding this.
These are the membership options you will find at all locations of Curves. The best thing about them is that the cancellation fee for each program is $0.
All the membership plans at Curves include meal planning services, training, and coaching. Besides that, the fitness center also offers a workout at home program.
The home fitness program costs $25 monthly and $250 yearly. Another thing to note is that the membership gym classes at the club are group workouts only.
Here is a monthly price comparison with all major gyms in the United States:
Learn more: How Much Is A 24 Hour Fitness Membership A Month?
Fees to Adding A Family Member To Curves
Curves do not allow you to add family members to your program for an additional fee. Typically, they will have to get their own membership at the gym for the earlier mentioned costs.
Besides that, the fitness chain does offer a viable alternative. If your family member does not frequently visit the gym, they can get a free trial. Here is everything you need to know about a free day pass at Curves.
Do Curves Have A Free Day Pass?
The fitness chain allows guests to try out the gym amenities by getting a free trial pass. With this, you can enjoy the services for seven days at Curves.
However, keep in mind that not all locations may offer a free trial pass. You will have to contact your nearest club to learn if they provide a guest pass.
Some gyms allow you to pay for membership through their online website. Here is what you need about Curves policy regarding this.
Related: Does Planet Fitness Have A Guest Pass?
Can I Pay My Curves Membership Online?
Curves do not allow members to pay through their online websites. You will have to go to your nearest club to make the payment. However, this is only limited to typical memberships.
If you opt for the online MyCurves On Demand plan, you can pay through your website account. You should remember, though, that only certain methods are accepted.
Are you wondering if Curves offers special discounts such as senior discounts or promotions? If so, below is all the information you need.
Is There Any Special Offer On Curves?
There are no cheap ways to get a membership at Curves, but the gym chain sometimes provides discounts. For instance, if you join the gym in the last month of the year, you can get a fee waiver.
Besides that, the fitness center uploads information regarding promotions on their Facebook and website. If you are planning to join the gym with a discount, you should check the platforms regularly.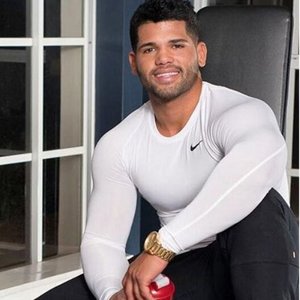 Austin is the author of loveatfirstfit.com and a personal trainer with extensive knowledge in nutrition. Austin is passionate about helping others to find a suitable healthy lifestyle and feel good about themselves. Austin's goal is to help people push their limits and achieve their physical performance.