Many fitness studios in the US offer personal trainers to their members for a specific fee. On average, you can expect to pay between $40 to $70 at most gyms.
Meanwhile, high-end chains can ask for more than $100 depending on the number of sessions. Life Time Fitness is a luxury gym that you may be considering. Here is what you need to know about its personal training.
Learn more: Does Life Time Fitness Have A Pool?
How Much Is Life Time Fitness Personal Training?
Life Time Fitness offers personal training sessions starting from $50 to $110. You can get this option at all locations of this gym chain. To qualify for personal training at Life Time Fitness, you must be a standard or signature member.
Related: Average Cost Of A Personal Trainer
The gym chain has not disclosed its exact prices for personal training as they vary depending on the location. Besides that, the actual cost depends on your total sessions.
Here is a personal training prices comparison table with other fitness chains:
| | |
| --- | --- |
| Gym | Price Per Hour |
| Life Time Fitness | $50 to $110 |
| LA Fitness | $40 to $90 |
| Equinox | $110 to $160 |
| Crunch Fitness | $100 and above |
| Gold's Gym | $60 to $100 |
| YMCA | $30 and above |
The gym chain has personal trainers all over their clubs in the US. You can enjoy private sessions and group training classes at the club.
Life Time Fitness is a luxury gym which is why you will find many personal trainer options there. This is to offer you the best workout experience.
Life Time Fitness Personal Trainer Options
The primary option you can enjoy at Life Time Fitness is a private one-on-one session. You can work out with a certified trainer and engage in intense activities.
However, if you are more comfortable with other people, you can opt for group personal training. The club offers unlimited access to GTX, Alpha, and Ultra Fit workouts in this option.
A key thing to note is that you must be a signature member to get personal group training at Life Time Fitness. Meanwhile, a standard package is suitable for private sessions.
You can try out personal training at this gym chain through a one-day membership option. However, if you have already opted for the monthly option, you can still cancel at any time.
Learn More: Does LA Fitness Have Personal Trainers?
Life Time Fitness Cancellation & Refunds
Life Time Fitness has a thirty-day notice cancellation policy. You can start the process by going to the club, calling Member Relations, or mailing them.
If you will be visiting the branch for cancellation, it is best to take your membership card and relevant ID. This will accelerate the process.
Another thing to note is that you can only get a refund within the first 14 days of your membership. If this period passes, you should not expect Life Time Fitness to offer back your payment.
However, most people do not cancel their Life Time Fitness membership. This is primarily because of their qualified trainers who enable high customer satisfaction.
Life Time Fitness Personal Trainer Qualifications
All personal trainers at Life Time Fitness have an American Council on Exercise (ACE) certification. The coaches also have National Academy of Sports Medicine (NASM) qualifications.
Many trainers at this club also have a degree in Kinesiology. However, note that the gym chain does not require its trainers to have such degrees.
You can also schedule a tour before joining Life Time Fitness. This is a free service, so you do not have to worry about payment. You can check out the gym during the tour and meet some trainers.
Life Time Fitness personal trainers have suitable qualifications as per the law. This is why they have a good reputation and many positive customer reviews.
Related: Planet Fitness Personal Trainer Cost 2022
Life Time Fitness Personal Trainer Review
Members at Life Time Fitness report that the gym lives up to its promise of a luxury experience. Many customers also say that they are always comfortable seeking out the help of a personal trainer at their clubs.
Besides that, the staff has a reputation of being supportive and friendly. They also do not pressure you to choose a membership plan during the free tour.
Many gym chains are offering online personal training because of the pandemic. Life Time Fitness also has a digital membership program.
Does Life Time Fitness Have Online Personal Training?
Life Time Fitness offers virtual training but not as a private session. You can enjoy the activities in a group class and benefit from a trainer's help.
The digital membership starts at $15 per month, excluding the taxes. It includes virtual training through live and on-demand classes.
However, keep in mind that the online group training does not offer access to a club. So you can never go to the location to benefit from the equipment.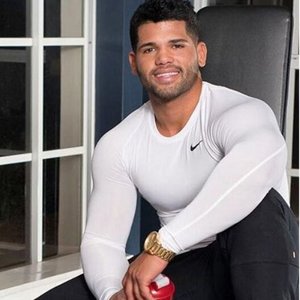 Austin is the author of loveatfirstfit.com and a personal trainer with extensive knowledge in nutrition. Austin is passionate about helping others to find a suitable healthy lifestyle and feel good about themselves. Austin's goal is to help people push their limits and achieve their physical performance.