Health clubs and gyms are gaining popularity as more and more people take charge of their health. The average cost of joining a gym is also affordable as it comes to over $500 in the first year.
However, the cost drops in the coming years as no initial charges are left. So, if you are thinking of becoming a member of Equinox, you are in the right place.
Here is your complete guide to Equinox membership costs.
How Much Is Equinox Membership a Month?
Equinox membership costs $168 per month for one club access. There is a $100 initiation fee and no cancellation fee. It cost a total of $268 to get started at Equinox Fitness Club.
| | | |
| --- | --- | --- |
| Monthly Membership | One Club Access | All Clubs Access |
| Initiation Fee | $100 | $100 |
| Monthly Fee | $168 | $230 |
| Cancellation | $0 | $0 |
You can choose from one-club access or all club access monthly membership. Both of them have an initiation fee of $100 and don't have any cancellation fee, which is why you can cancel your membership at any time.
How to Cancel Equinox Membership
Amenities & Classes
No matter what plan you choose, you will have access to every amenity the gym offers. The best part is that members have access to a lot of fitness equipment, which is why you will not have to worry about waiting for your turn.
Once you sign up as a member, you can avail various group classes. These include yoga, dancing, kickboxing, and much more.
Besides that, you can also take advantage of the amenities such as a steam room, swimming pool, Jacuzzi, etc. You can also take advantage of the fitness equipment and fulfill your fitness goals.
Many people also wonder about the initiation fee before joining Equinox. After all, they don't want to put a dent in their pocket because of a high fee.
Initiation Fee
Equinox charges an initiation fee of $100 no matter what plan you choose. So, even if you choose all-club access, the initiation fee will remain the same.
With the all-club access, you can work out at any Equinox you like while you travel for work or other purposes. You will have access to any Equinox club in the entire country, which is why the fee is reasonable. 
You can easily pay for your Equinox membership online. You will have to log into your account and pay through the billing option.
The payment method is safe, and it will save you the effort of going to the gym. It will take you less than five minutes to pay for your membership online.
If you want to add a family member, you must understand such policies of Equinox.
Adding A Family Member
You can't add a family member to your Equinox plan. If they want to become a member, they will have to opt for a separate membership plan.
That is because the prices are affordable and only for one person. Anyone else will have to pay the same price.
However, you can bring your family member as a guest, and they can scour the facilities. After that, they can decide if they want to opt for a membership.
On the other hand, guests can also opt for a free day pass.
Guest Pass
Equinox offers a seven-day guest pass to individuals who want to try out the facilities. However, the price of this pass ranges between $10 and $50, depending on the location.
On the other hand, the gym also offers a one-day free trial to guests. The pass gives access to a spa, amenities, group fitness classes, and test of personal training.
If you are a member, you can bring a guest, and they can try out the facilities in no time.
Equinox Membership Comparisons
Here is a monthly price comparison with all major gyms in the United States:
Equinox is offering a no-initiation fee membership. Through this offer, you will not have to pay any initiation fee and only the monthly cost.
You can claim the offer here, and the gym will get back to you in no time. Equinox also has other offers, but they depend on the location.
That is why it is best to call the nearest Equinox gym near you and ask them about any offers. They will guide you better.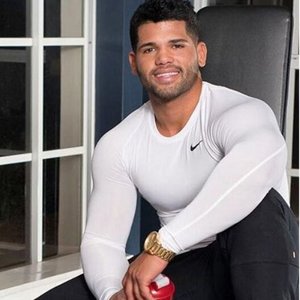 Austin is the author of loveatfirstfit.com and a personal trainer with extensive knowledge in nutrition. Austin is passionate about helping others to find a suitable healthy lifestyle and feel good about themselves. Austin's goal is to help people push their limits and achieve their physical performance.