Many gyms in the US offer access to various classes apart from equipment access. Typically, these include Zumba, Pilates, Yoga, HIIT, and much more.
Life Time Fitness is a famous gym that offers personal training in the US. Do you want to know whether they have standard classes? If so, continue reading to learn more.
Life Time Fitness has three standard programs: Studio, LifePower Yoga, and Indoor Cycle. These categories have various classes that allow you to exercise multiple body parts. The best thing is that expert Life Time trainers conduct all the fitness classes.
One of the best things about Life Time Fitness is that it offers an extensive range of classes. The good news is that all of them come under the membership package.
It is essential to understand the type of classes this fitness studio offers. This is because it will decide your overall experience of the gym chain.
Life Time Fitness Classes Cost
Lifetime Fitness classes are free to members, and there is no cost or additional fee for Lifetime Fitness classes. You can try as many options as you want to.
Here is a table for the membership packages of this gym chain to help you understand your initial investment requirement:
| | |
| --- | --- |
| Membership Type | Monthly Price Per Person |
| Digital | $15 |
| Standard | $249 |
| Signature | $249 |
The typical prices can vary depending on your specific club locations. That is why it is best to contact the gym for accurate figures.
Some gyms offer classes in the membership program, while others do not. So it is best to make an informed decision by understanding the details.
What Type Of Classes Does Life Time Fitness Offer?
Life Time Fitness has three categories under which you can opt for various classes. You can opt for any one or all of the ten classes offered in the Studio program.
A key thing to note is that the Studio classes allow you to perform HIIT workouts, weight training, barre, and much more. Meanwhile, the Yoga program has six different classes.
The top feature of the Yoga classes is that you can perform different styles such as Vinyasa, guided, and much more.
Lastly, the Indoor Cycle program has five classes that you can join. They allow you to enjoy music, drills, and interactive workouts.
When joining gym classes, it is essential to learn the cost. After all, you may have budget limitations.
Are The Classes Included In The Life Time Fitness Membership?
Fitness classes are included in the Life Time Fitness membership. This means you do not have to worry about paying an additional fee. The best part is that you get unlimited access to the earlier mentioned programs.
The gym chain also offers small group training classes. However, you will have to pay an additional fee for them in digital and standard membership.
You can enjoy unlimited access to small group training through the signature membership without additional payment.
The fitness club offers unlimited access to the Studio, Yoga, and Indoor Cycle classes. That is why you should schedule them carefully to enjoy maximum benefits.
How Can I Find Life Time Fitness Class Schedule?
You can find the schedule by clicking on the location option on the website dashboard and choosing your club. The page will reload, and then you should scroll a bit. Under the dynamic classes box, you will find the "view full schedule" option.
Here are the schedules of some of the top locations of this gym chain:
Besides that, you can also find schedules by clicking on the individual class option under Studio, Yoga, or Indoor Cycle categories.
COVID-19 has changed the perspective of many people. So you may be wondering about online class options too.
Does Life Time Fitness Have Online Classes?
The fitness chain has online class options in all of its membership packages. The digital program is entirely virtual, so you cannot come to the club for the workouts.
Meanwhile, you can enjoy live classes and on the site programs through the other membership options. You can also benefit from the on-demand classes of the gym chain.
Keep in mind that the online classes are in a group. If you are not comfortable with others, you should consider private options.
Are There Private Classes At Life Time Fitness?
Life Time Fitness offers personal training programs to provide you with private sessions. However, remember that these include different classes than the standard programs. Personal training is also not covered by the membership.
You can enjoy a one-on-one session with a qualified trainer in personal training. Additionally, the option comes with small group training classes too.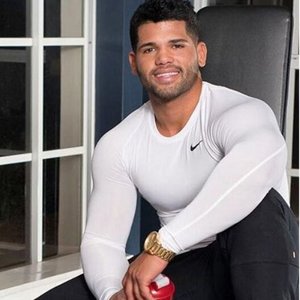 Austin is the author of loveatfirstfit.com and a personal trainer with extensive knowledge in nutrition. Austin is passionate about helping others to find a suitable healthy lifestyle and feel good about themselves. Austin's goal is to help people push their limits and achieve their physical performance.