Many gyms offer personal training to help you perform exercise routines such as Pilates. The average cost of such training is $40 to $70.
Crunch Fitness is a popular fitness chain that also offers personal training. If you want to know about its cost, you've come to the right place. Here is everything you need to know.
How Much Is Crunch Fitness Personal Training?
The personal training cost starts at $100 at Crunch Fitness for a one-hour session. To qualify for this option, you must have a standard or signature membership at the club. The membership prices start from $9.99 to $29.99, depending on your package.
Personal training is an add-on that you can incorporate into your membership. Getting a personal trainer at Crunch Fitness can be a luxury if you have a tight budget, but if you want to improve your health and fitness levels, then it's a great investment.
Learn more: Crunch Fitness Membership Cost 2022
To make an informed decision, you may want to compare the prices of other gyms. Here is a table that will help you do this:
| | |
| --- | --- |
| Gym | Personal Training Price Per Hour |
| Crunch Fitness | $100 to $115 |
| Equinox | $110 to $160 |
| Life Time Fitness | $50 to $110 |
| Gold's Gym | $60 to $100 |
| Blink Fitness | $42 and above |
| LA Fitness | $40 to $90 |
| Snap Fitness | $40 to $75 |
| YMCA | $30 to $50 |
Crunch Fitness has many personal trainers to help you achieve your workout goals. They also offer various options to offer you a high experience.
Crunch Fitness Personal Trainer Options
Personal trainer options at Crunch Fitness include one-on-one sessions and group training. You can enjoy the private session if you want the trainer's full attention.
However, if you prefer to engage with others during personal training, you can opt for a small group session. The class does not include a high number of people, so you can still enjoy the trainer's attention.
Crunch Fitness allows you to experience personal training and other amenities through a free trial. However, if you have already paid for a membership, worry no more. You can consider canceling it.
Related: Life Time Fitness Personal Trainer Cost 2022
Crunch Fitness Cancellation & Refunds
The cancellation policy varies at Crunch Fitness because some franchises are private-owned. You should contact your branch directly to learn about it or use this online form.
Typically, you can expect a refund if you cancel the membership days before it starts. However, the gym will charge you if you cancel within two hours of your first day.
The top thing to remember is that most people don't cancel their membership at this gym. This is because their trainers are highly qualified and offer a smooth fitness experience.
Similar: Planet Fitness Personal Training Cost 2022
Crunch Fitness Personal Trainer Qualifications
This fitness chain requires its trainers to have CPR and dotFIT certifications. Additionally, here are the other qualifications that the coaches have:
NASM
NSCA
ACSM
NCSF
ACE
AFAA
NESTA
TRX
PTA Global
Besides that, the gym prefers to hire trainers with a degree in Kinesiology, Sports Medicine, or Exercise Science. However, these are not compulsory, so not all trainers may have such degrees.
All these qualifications allow the trainers to help you in the best way. This is why Crunch Fitness has many positive customer reviews.
Crunch Fitness Personal Trainer Review
The gym chain has positive feedbacks from most members. A majority of them recommend Crunch Fitness to other people.
Additionally, the fitness club offers access to many other amenities. So you can get the best value for your money.
Many clients also praise the staff behavior and professionalism of the trainers. However, keep in mind that you should not accept the attitude to be consistent at all branches.
COVID-19 is causing many people to fear for their lives, especially older adults. This is why some gyms are offering virtual training. Here is what you need to know about Crunch Fitness's online training.
Related: Curves Membership Cost 2022
Does Crunch Fitness Have Online Personal Training?
Crunch Fitness does not offer online personal training at any of its locations. You will have to visit the club to exercise with a coach.
However, the gym chain does offer an online nutrition program with the dotFit. You can use that to get tips about diet maintenance and a healthy lifestyle.
The fitness chain also has an alternative program called Crunch Live. You will get access to videos of different classes at the gym.
Crunch Live includes videos of gym instructors training members on the site. Its price starts from $9.99 monthly to $90 annually.
However, members get free access. The gym chain also offers a free trial to help you make an informed decision.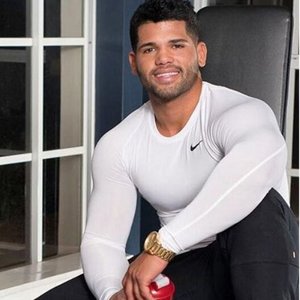 Austin is the author of loveatfirstfit.com and a personal trainer with extensive knowledge in nutrition. Austin is passionate about helping others to find a suitable healthy lifestyle and feel good about themselves. Austin's goal is to help people push their limits and achieve their physical performance.