Nike is the world's largest sporting company that dominates in various types of athletic shoes and sports clothing. Nike makes good running shoes but they are most well known for their basketball shoes.
Nike currently owns Jordan Brand and their only subsidiary Converse. Nike also acquired a digital sales company Datalogue in 2021, which is a machine learning technology company based in New York. Nike used to own Bauer Hockey, Cole Hann, Hurley, Starter and Umbro but have sold them since then.
Nike's Ownership History:
| | | |
| --- | --- | --- |
| COMPANY | ACQUIRED | SOLD |
| Jordan | 1984 | |
| Bauer Hockey | 1994 | 2008 |
| Cole Hann | 1998 | 2013 |
| Hurley | 2002 | 2002 |
| Converse | 2003 | |
| Starter | 2004 | 2007 |
| Umbro | 2007 | 2012 |
| Datalogue | 2021 | |
Their biggest competitors are Under Armour, Adidas, and Puma. Here is how dominant Nike is in the sporting goods industry:
Revenue: Nike has the biggest revenue among all sporting goods companies in the world. Nike's 2019 revenue was $39.2 billion, far ahead of No. 2 sporting goods company Adidas's $25.7 billion.
Brand Value: Nike is the most valuable sports brand in the world. Its brand value in 2019 was $36.8 billion, far dwarfing No. 2 sports brand ESPN's brand value of $13.1 billion.
Market Capitalization: Once again, Nike is No. 1 here. As of June 2020, it has a market capitalization of $160 billion, making it the most valuable sporting goods company in the world. Adidas, the second on the list, is far behind with a market capitalization of $50 billion.
Owner: Nike is owned by the founder Phil Knight, who started the company and has a net worth of 39.2 billion. Phil Knight and his son Travis Knight own more than 97% of Nike's Class A shares.
People often think that for a business to be this dominant, Nike must be a huge conglomerate owning dozens of different companies. It turns out that is not the case at all. Nike is huge, but it does not own that many companies.
History of Nike
The story of Nike began in Oregon. In 1964, University of Oregon track athlete Phil Knight and his coach Bill Bowerman formed a company to import Japanese sneakers from Onitsuka Tiger (maker of ASICS shoes) and to sell the sneakers at track meets out of the back of Knight's car. They named their company Blue Ribbon Sports (BRS).
In 1971, BRS stopped reselling shoes from Onitsuka Tiger and launched its own brand of sneakers, which was named Nike. In 1978, BRS itself has renamed Nike.
Since then, Nike has created or acquired a range of sports brands and companies:
Jordan Brand (created in 1984)
Converse (acquired in 2003)
Most of the companies acquired by Nike were eventually sold off:
Cole Haan (acquired in 1988; sold in 2012)
Bauer Hockey (acquired in 1995; sold in 2008)
Hurley (acquired in 2002; sold in 2019)
Starter (acquired in 2004; sold in 2007)
Umbro (acquired in 2007; sold in 2012)
Let's take a look at these Nike brands and subsidiaries one by one.
Brands and Companies Owned by Nike
Of all the companies and brands owned by Nike, Jordan Brand is no doubt the most well-known as well as the most important.
Jordan Brand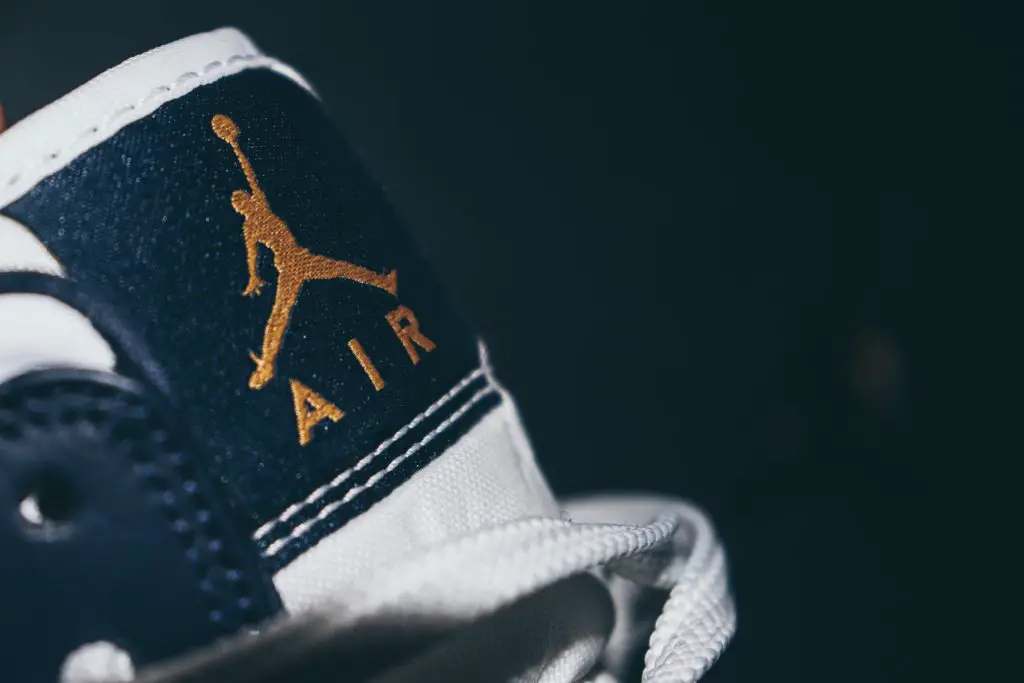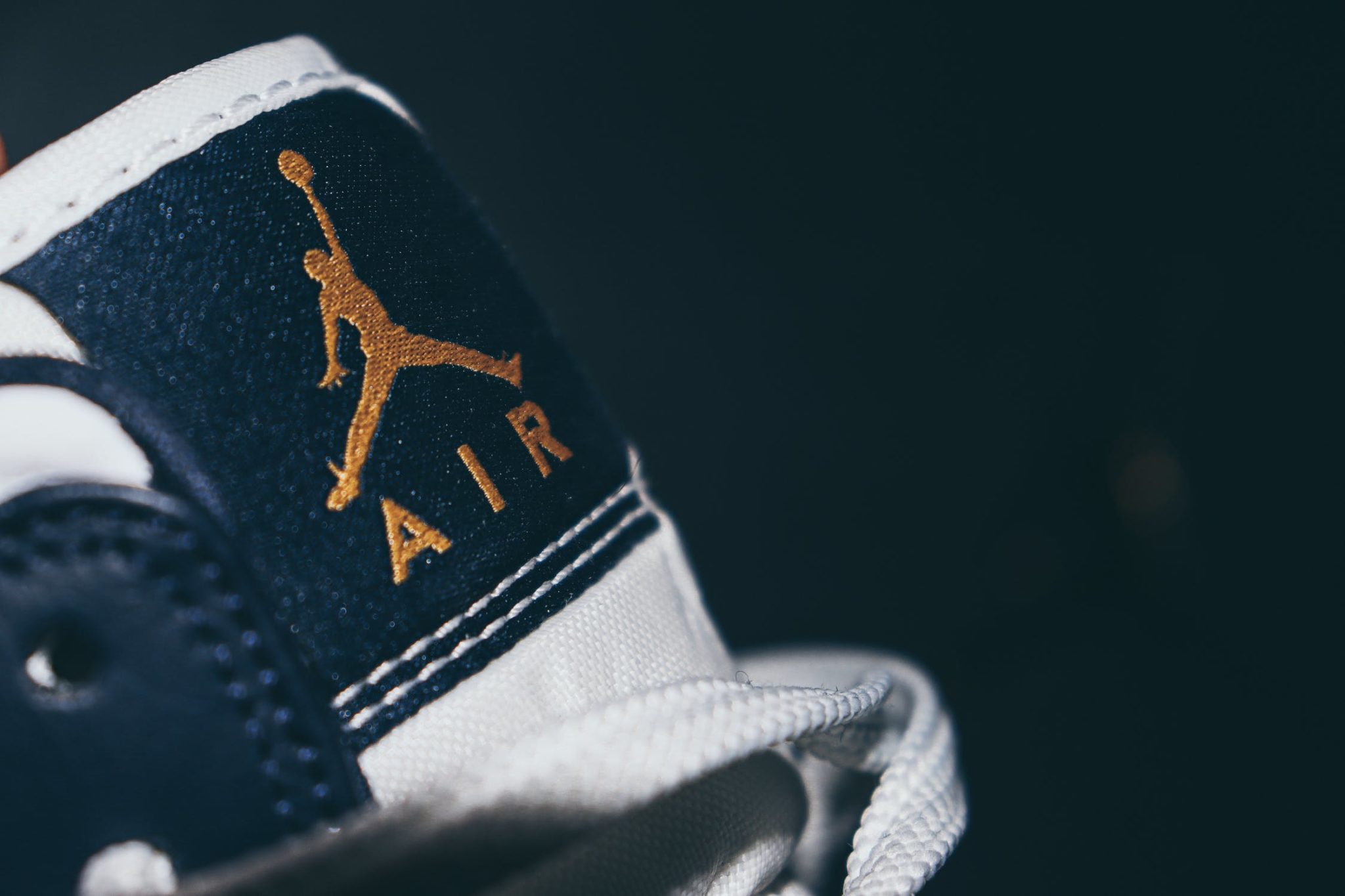 In 1984, Nike released a high-top basketball shoe named Air Jordan 1. That shoe came about through a collaboration between Nike and Michael Jordan, the greatest basketball player of all time. Right away, it became immensely popular. But much more than that, it became a shoe that would change Nike's history.
Before Air Jordan 1, sneakers were marketed to and worn by people who played sports. In other words, sneakers were sporting goods to be worn to play sports. Air Jordan 1 turned that notion on its head and transcended the definition of sporting goods to become a cultural icon.
After Air Jordan 1, sneakers became more than sporting goods. They became fashion items and status symbols. Some even turned into collectibles and objects of desire. From that point on, everybody – the rap stars, the movie stars, the cool kids in school – they all wear sneakers everywhere.
This transformation greatly expanded the market size of sneakers and paved the way for Nike to become the juggernaut that it is today. In this sense, the significance of Air Jordan 1 to the growth of Nike simply cannot be overstated.
Throughout the years, Air Jordan has managed to maintain its popularity and influence. Since 1984, there have been 34 major versions of Air Jordan released. And that is not counting the thousands of variations and colorways that have been dropped along the way. As of 2020, the latest version of Air Jordan is Air Jordan 33, released in 2018.
Related: How to Tell If Jordans Are Fake | Checklist
Jordan Brand has also branched out from Air Jordan and released a wide range of shoes and apparel for men, women, kids, and babies.
These include:
Jordan Delta
Jordan Max
Jordan Aerospace
Jordan Hydro
Jordan Proto-Max
Jordan Maxin
Jordan Jumpman
Jordan Why Not?
Sky Jordan
At 35, Jordan Brand is bigger than ever. In Dec 2019, then Nike CEO Mark Parker reported that Jordan Brand just had its first ever billion quarter.
Jordan Brand has also proved to be extremely lucrative for Michael Jordan himself. Forbes estimated in 2020 that Nike had paid Michael Jordan a total of .3 billion for his involvement in Jordan Brand.
It is safe to say that for the foreseeable future, Jordan Brand will continue to be a powerhouse brand for both Nike and Michael Jordan.
Related: 9 Places You Can Buy Cheap Authentic Real Jordans
Converse
Converse was founded in 1908 in Malden, Massachusetts, which makes it almost 80 years older than Nike. Converse is best known for its Chuck Taylor All-Stars canvas basketball shoes, which it has been making since 1922. Chuck Taylor All-Stars was the first celebrity-endorsed athletic shoe in the world. By the 1960s it had captured 70 to 80 percent of the basketball shoe market.
But the popularity of Chuck Taylor All-Stars started to decline in the 1970s. Despite making a brief comeback in the 80s as a retro-style casual shoe, Chuck Taylor All-Stars went into a slump again in the 1990s. By 1998, Converse's market share had dropped to a measly 2.3 percent. As a result of that decline and various poor management decisions, Converse had to file for bankruptcy multiple times, the last of which was in 2001.
Nike acquired Converse in 2003 for 5 million. Since then Nike has orchestrated a complete turnaround of Converse. How? By embracing Converse's old-school heritage and repositioning it from a sporting goods company to a lifestyle company while pushing a rebellious image. This new strategy has been a resounding success. Revenue of Converse grew from $205 million in 2002 to $1.9 billion in 2019.
Companies Sold Off by Nike
Cole Haan
Cole Haan is an upscale footwear and accessories company founded in Chicago in 1928. It makes and sells dress shoes, casual shoes, handbags, belts, gloves, and other accessories.
Nike bought Cole Haan in 1988 in an attempt to diversify its business into upscale dress shoes.
Eventually, Nike reversed its strategy and decided to focus on its core brands of Nike, Jordan, and Converse, and to sell off everything else.
In 2012, 24 years after its purchase by Nike, Cole Haan was sold to private equity firm Apax Partners for $570 million.
Bauer Hockey
Bauer Hockey makes and sells ice hockey equipment and apparel such as skates, sticks, masks, helmets, gloves, pads, knee guards, shin guards, and jackets. It was founded by the Bauer family in 1927 in Kitchener, Ontario. Since then it has been bought and sold multiple times by various companies and investment groups.
Nike bought Bauer Hockey in 1995 for 5 million, looking for synergy between its core sneaker business and Bauer's hockey equipment business. Unfortunately, that synergy was not to be found. In 2008, 13 years after the initial purchase, Nike threw in the towel and sold Bauer Hockey for 0 million to a private equity group formed by investor W. Graeme Roustan and investment firm Kohlberg & Company.
Nike ended up taking a big loss on Bauer Hockey: its 2008 selling price of $200 million was almost 50 percent lower than its 1995 purchase price of $395 million.
Hurley
Hurley is a surf apparel company founded in 1979. Its products include board shorts, swim trunks, swimsuits, wetsuits, t-shirts, hoodies, sandals, bags, etc.
By the 1980s, with good marketing execution, Nike's running shoes have become popular in the market.
Nike bought Hurley in 2002 for an undisclosed amount. Just like its purchase of Bauer Hockey, Nike bought Hurley in an attempt to diversify, this time into the surf apparel market.
And just like the Bauer Hockey purchase, Nike eventually gave up on the Hurley purchase too. In 2019, Nike sold Hurley to the brand management firm Blue Star Alliance for an undisclosed amount.
Starter
The starter makes uniforms for major league and college sports teams. It has licensing agreements with more than one hundred teams in MLB, NBA, NFL, NHL, and NCAA. It was founded in 1971 in New Haven, Connecticut.
Nike bought Starter in 2004 for about a million.
In 2007, Nike sold Starter to brand management firm Iconix Brand Group for million.
Umbro
Umbro is a soccer apparel and equipment maker based in Cheadle, near Manchester. It was founded in 1920 in Cheshire. Its products include jerseys, shorts, goalkeeper gloves, and soccer cleats.
In 2007, Nike bought Umbro for £285 million.
Like most other diversification attempts by Nike, this one also did not pan out. In 2012, Nike sold Umbro to Iconix Brand Group for 5 million.
Sources:
https://news.nike.com/news/nike-datalogue-acquisition
https://www.forbes.com/sites/mikeozanian/2019/10/16/the-forbes-fab-40-puma-debuts-on-2019-list-of-the-worlds-most-valuable-sports-brands/#788f93b9d356
https://finance.yahoo.com/news/jordan-brands-1-billion-quarter-nike-large-pie-analyst-170117745.html
https://www.forbes.com/sites/kurtbadenhausen/2020/05/03/michael-jordans-1-billion-nike-endorsement-is-the-biggest-bargain-in-sports/#5714e09c6136