One of Planet Fitness's most well-known and controversial features is the "lunk alarm" that some people love, and some people to be yet another reason that Planet Fitness is a bad gym.
Understanding what a lunk is, why there's an alarm, and how you might even set the alarm off yourself can be helpful in deciding whether you want to sign up for a Planet Fitness membership or look for other options.
What Is The Planet Fitness Lunk Alarm?
The Planet Fitness lunk alarm is a manually operated alarm in all Planet Fitness locations. The staff will sound the alarm or siren if any members are dropping weights, being too loud, or showing other signs of intimidation, among a number of other possible reasons a member may be a lunk.
If a staff member sees you acting inappropriately or another member complains about you, the lunk alarm may go off, and if you continue doing what you're doing, a staff member will come and discuss the issue with you.
Continued lunk alarms or general undesired behavior can result in your Planet Fitness membership being revoked, which is an issue because the lunk alarm is largely based on what the staff members think at the location and time you visit the gym.
Basic Definition of a "Lunk"
Planet Fitness has created this term themselves, so the definition can be variable based on which location you're at or which staff members are watching you. Typically a lunk is considered somebody that is making too much noise or making other members uncomfortable.
Essentially anybody that doesn't fit the standard Planet Fitness customer template or makes other members feel uncomfortable may be considered a lunk and will be watched to see if membership should be revoked, or the lunk alarm should be used.
What Sets Off The Lunk Alarm
The primary reason for the lunk alarm going off relates to noise while you're working out, which can include grunting loudly while you lift weights, or you may be dropping weights on the ground, or even slamming them down.
Typically any type of weight training will cause you to make some noise, but it's discouraged from doing the type of exercise or weight training that produces very loud grunts or weights being dropped or clanked together that can disturb or intimidate other members.
This type of noise that Planet Fitness doesn't want is also one of the reasons that there are no squat racks at Planet Fitness, heavy free weights, deadlift platforms, or any real options to lift heavy weight.
Clothing Can Set The Lunk Alarm Off
Another reason the lunk alarm may go off is due to your clothing being considered inappropriate. Many fitness enthusiasts may come to the gym with a "pump cover" or hoodie on, and during their workout, they take it off to showcase their muscles.
Any typical gym clothing that is too tight, too revealing, or otherwise may intimidate or be offensive to other members can cause the lunk alarm to go off and staff to ask you to cover up.
You may also find that posing in the mirrors, especially with typical gym clothing, will also be an issue and is considered showcasing you're trying to gain attention as far as Planet Fitness is concerned.
Judging Members Can Set The Lunk Alarm Off
If you're causing problems for other members, which can be considered "judging," the lunk alarm may go off, this can be direct judging of a member, looking at them working out, or anything else that staff members consider to be judgemental or intimidating behavior.
If you do anything that is outside the norm that the staff at Planet Fitness don't like, then the lunk alarm may go off to essentially provide a reason to revoke your membership and ask you to leave, which many people have experienced and reported about online.
Purpose of Planet Fitness's Lunk Alarm
Planet Fitness introduced the lunk alarm to protect its core membership from feeling intimidated or feeling as though they're at a typical gym, as that is not what Planet Fitness wants. Due to the low costs, many people want to join, but Planet Fitness doesn't desire all types of members.
A desirable Planet Fitness member is a regular person that just wants to do a little exercise once in a while without going into a large gym filled with weights and equipment. Typically cardio or minimal strength training is all that members want, and they may only do it once a week or less.
The goal is to oversell gym memberships but not have a packed or overused gym, so dissuading members that want to spend hours, multiple times per week at the gym and create an aggressive or intimidating environment for regular members is the purpose of the lunk alarm.
Frequency of The Lunk Alarm
Using the Lunk Alarm is up to each individual gym manager or the employees working at the time, so what may cause the lunk alarm to go off at one gym may not happen at another gym, so you need to be wary of the primary causes of the lunk alarm going off, such as too much noise.
In most cases, a manager or gym employee will first approach anybody that is causing issues or risking the lunk alarm. The member will be informed of the issue and asked to stop or modify what they're doing.
If members have been approached and they continue to be a lunk, the lunk alarm will be initiated, and it signifies that you're being kicked out for at least the day.
Consequences of Planet Fitness Lunk Alarm
If you have continued issues with the lunk alarm, your membership may be canceled, or you will continue to be asked to leave when you arrive at the gym and start to perform any type of action that would be considered lunking.
If you have a monthly membership, this is more likely to happen. However, if you have a yearly membership, Planet Fitness would likely prefer you cancel your membership as there is a $60 fee to do so.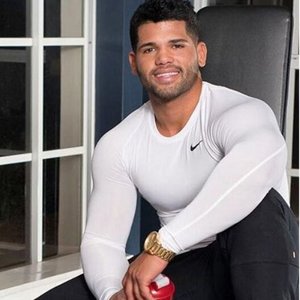 Austin is the author of loveatfirstfit.com and a personal trainer with extensive knowledge in nutrition. Austin is passionate about helping others to find a suitable healthy lifestyle and feel good about themselves. Austin's goal is to help people push their limits and achieve their physical performance.