Life Time Fitness is one of the most popular gym and fitness center chains in the US and Canada. The industry from 1992 has advanced significantly. Life Time fitness has thousands of members working on their physique in both countries.
Therefore, sometimes the gyms can get pretty busy, and everyone likes to go to the gym when it's less crowded. However, many members like going to Life Time fitness due to the amenities it offers in such affordable membership costs.
Here we will discuss the best time to go to Life Time fitness and enjoy your workout in a peaceful environment.
What Is The Least Busy at Life Time Fitness?
The least crowded time at Life Time fitness is typically from 1 pm to 4 pm. Before or after lunchtime, you will find most of the Life Time fitness branches less crowded. In addition, if you can't make it during this time then after 8 pm is also good to peacefully work out.
The majority of the gym-going population works from 9 to 5 mostly. Therefore many people try to get their workout done before going to their office or after getting their office. However, there is a timeframe that would work perfectly for you to get done with your workout in a less crowded Life Time fitness center.
On the other hand, some of the Life Time Fitness locations are 24-hours open. So if your location is one of them, then any time after 9 pm is perfect to go and pump your body. It is important to know which day is less crowded to make improve your schedule.
Is Life Time Fitness Less Crowded During Weekdays or Weekends?
Compared to weekdays and weekends, Life Time fitness is less crowded on weekends. Most people can come to the gym, work out the entire week, and reward themselves with a day off on the weekends. But, of course, some go to parties, and many go for a dinner gathering, be it any reason, everyone wants an excuse to have a cheat day to give their body a day for rest.
On weekdays you can find a crowd at any Life Time fitness location, and it gets less crowded after 7 pm. On the other hand, things change on weekends at Life Time fitness.
On Saturdays, you will find most locations less crowded after 1 pm. This is because most people get their workout done in the morning on weekends to make further plans during the day.
On the other hand, Sunday is a day you will find most Life Time fitness locations empty. So if you don't have any plans on Sunday, you can peacefully work out and enjoy every gym amenity for your use.
What Time is Life Time fitness Most Busy?
Life Time fitness is most busy during Monday mornings and later in the afternoon. This is because most people get their workout done before heading towards their work, which is why you find most locations busy.
On the other hand, later in the evening, it gets busier as most people are free from work during sunset. If you like to work out in a gym with fewer crowds, you can always go late at night after 8 pm.
However, there is one time of the year when you find a crowd like you never have. During the first 6 to 9 weeks of the year, working on their body is a New Year's resolution for many people.
Therefore, you will find Life Time fitness locations filled to their capacity during the year.
What to Do If Life Time Fitness is too Busy?
Don't let anything stop you from working out and getting your body shape. If the Life Time fitness is too busy, you should visit any other time when you will experience fewer crowds. However, if you have time dedicated to the gym and during that Life Time fitness is busy, you have other options.
You can always work out at your home and do some cardio to ensure your body doesn't lose its pump. In addition, you can have a jog.
On the other hand, if the location you go to is too busy, you can always visit any other location of Life Time fitness. However, you can only do this if you are allowed this privilege in your membership. If the gym is too busy, you can always try new equipment that you have never got the chance to.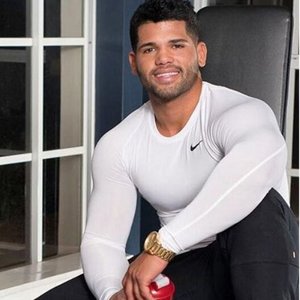 Austin is the author of loveatfirstfit.com and a personal trainer with extensive knowledge in nutrition. Austin is passionate about helping others to find a suitable healthy lifestyle and feel good about themselves. Austin's goal is to help people push their limits and achieve their physical performance.