Planet Fitness has a bad reputation in the gym and fitness community, but often all you may hear is that it's not a real gym for real lifters rather than getting useful information on why Planet Fitness is bad.
For many, Planet Fitness is a great gym that provides the facilities and equipment needed to get a workout. With 14 million+ members across the world, it can't be all bad, but listed below are 9 reasons why Planet Fitness is bad so that you can decide for yourself.
1. There Are No Squat Racks
Planet Fitness does not provide squat racks in any of their gyms, it's on purpose, and there is no intention of introducing them in the future. This limitation includes power racks or any type of multipurpose rack for heavy exercises.
Your only alternative is the smith machines that are limited on weight and reduce the skill required to squat or perform other exercises that are popular in racks, such as rack pulls, overhead press, or even bench press.
You do also have access to a leg press machine, which is typically the only heavy-weighted machine that will be available at Planet Fitness. The reason leg presses are available is it's hard to crash weights and make noise on the machine.
2. Free Weights Are Limited To 60 LBS
Free weights or dumbbells that are standard in almost any gym are limited in the weight provided. At most Planet Fitness locations, you will find dumbbells going up to 60 lbs max, or in some locations, you may find 75 lb dumbbells.
This limitation includes no adjustable barbells and limited numbers of plates available, or can even be put on the machines that do take plates. 
3. There Are No Personal Trainers
Planet Fitness does not provide personal training services and does not allow you to bring in an outside personal trainer. You can be shown how exercise machines work, and you can get a free exercise program, but it's up to you to implement that program by yourself.
Most workout programs are generic, and the skill level of the fitness staff should be questioned as there is no personal training certification required to work there or provide exercise programs.
4. There Is A Strict Dress Code
There are specific gym culture clothing items that are restricted and styles of clothing that are frowned upon. Clothes that are too tight or revealing are not allowed, including crop tops that are revealing, stringers, short pants, yoga wear, and other items considered "intimidating."
One of the biggest issues is that the policy is vague and leans toward punishing people in excellent shape that may be trying to show their muscles or toned bodies in classic gym wear. 
So while it's a "judgment-free zone," you will be judged on the clothing you wear and may be asked to leave or cover-up.
5. The Workout Rules Are Strict
The "Lunk Alarm" is one of the most well-known parts of Planet Fitness. It's a manually activated alarm when the Planet Fitness staff perceive you to be too noisy or intimidating to other members, which is another vague rule.
Typically you can't drop your weights at all, no grunting or other noises often required for heavy lifting, and certain exercises will get the lunk alarm going off on your use of the gym.
You may get a warning, but ongoing issues will result in you being asked to leave and not come back. So if this happens, your workout style is not welcomed at Planet Fitness.
6. Limited Equipment And Crowded At Times
Free weights and machines are limited at most Planet Fitness locations, and there are many complaints online that the weight area is often crowded because it is so limited and small. 
The membership style of Planet Fitness is to oversell a location and hope that people won't come in often, but if you're in a location that is busy, you're going to be fighting for a spot on any of the machines or free weights that are available.
Cardio machines are the biggest feature at Planet Fitness, and you're likely to always get a cardio machine for your workout if that's what you're looking for.
7. Junk Food Is Being Provided By The Staff
Gyms often have food available, and any food can cause you to gain weight, but Planet Fitness provides free pizzas and other junk food to congratulate members throughout the month, which is counterproductive to the reason most members join the gym, to lose weight.
If you're easily tempted by free junk food, then Planet Fitness is doing you a disservice by offering it up at the one location that you're trying to use to lose weight.
8. There Are No Deadlift Platforms
Planet Fitness does not provide deadlift platforms or any way to deadlift with any significant weight loaded. There are no barbells, and even if you managed to bring your own barbell, the lunk alarm would likely be called on you. So deadlift is not realistic at Planet Fitness.
You can use dumbbells up to 60 lbs for dumbbell deadlifts, or you can use the smith machines for assisted deadlifts, but they are not optimal for improving your deadlift or getting the real benefits that deadlift provides.
9. Amenities Force High Tiered Memberships
One of the big draws to Planet Fitness is the cost, at $10 per month, they're in the very low-end of gyms. However, as mentioned above, they lack squat racks, deadlift platforms, and heavy weights, and to get the premium features that may have enticed you will cost you a premium membership.
As a standard $10 / month member, you get access to the gym, and that's about it. To get access to the tanning beds, massage chairs and tables, guest privileges, and access to any of the Planet Fitness locations, you'll need to pay the Black Card membership costs, which is around $25 / month, which puts them in a higher gym bracket for cost.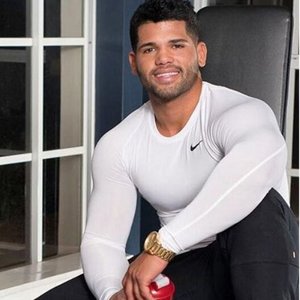 Austin is the author of loveatfirstfit.com and a personal trainer with extensive knowledge in nutrition. Austin is passionate about helping others to find a suitable healthy lifestyle and feel good about themselves. Austin's goal is to help people push their limits and achieve their physical performance.