For any student, controlling their expenses and saving their pocket money is very important. Of course, every student likes to go to the gym, and many spend a good amount on gym memberships. But many gyms are free for students.
If you are looking for gyms that are free for students, it is a long list. Planet Fitness, 24 Hour Fitness, YMCA, and many more are some of the best.
| | |
| --- | --- |
| Gym Name | Age Requirement |
| Planet Fitness | 14 to 19 years |
| 24 Hour Fitness | none |
| YMCA | 12 years and above |
| University of Arizona | N/A |
| World Gym | 18 years |
| Crunch Fitness | 18 years |
Every gym has something unique and special to offer to students to help them improve their experience. However, there is still a lot to know about a gym membership.
Planet Fitness
| | |
| --- | --- |
| Scholarship Availability | No |
| Best for | High School students |
Planet Fitness is a gym that is added to every list you will find regarding gyms or fitness. The gym never holds itself back from doing anything for the community, even for children.
The exam time before a summer break for any student is very stressful. That is why they enjoy summer break, like it is the only one they get in their life.
To enhance the summer break of every student, Planet Fitness came up with a summer break pass for high school students. This pass is free for every high school student, and there are no hidden fees that they have to pay.
The summer pass will enable students to enjoy the gym and help them to work on themselves during summer break. Over 3.5 million students were enrolled in the summer pass for free in Planet Fitness this summers.
It is amazing to see such a gym having phenomenal growth. But, you will be shocked when you know Planet Fitness's business model. There is a reason why it is one of the cheapest gyms worldwide.
Every summer, you can register yourself for the summer pass. However, if after the summer you want to continue, you can. The membership cost of Planet Fitness is low, and it won't put any financial burden on any student.
The high school students mainly have not been to any gym, and this opportunity
24 Hour Fitness
| | |
| --- | --- |
| Scholarship Availability | No |
| Best for | All students |
Just like Planet Fitness, the 24 Hour Fitness also offers a free summer gym ride to all students. Students above 18 years are allowed to go to the gym for free and make the best out of their summer.
Summer break is not only for students but also for teachers. Therefore, these summer ride passes are also free for teachers to use and enjoy the summer break.
24 Hour Fitness clubs have some of the best facilities and amenities for you to use. Students can enjoy pool, sauna, group classes, and many other amenities.
For high school students, it is very important to carry their school ID card or proof of enrollment for the current year when at 24 Hour fitness. However, if the child is below 18 years, it is required by the club that they should be under supervision.
There should always be a parent or guardian with them in the gym. In addition, if the student wants to continue after the summer break, they can. However, that would not be free as the student will be a proper member and must pay a membership fee of $19.99 per month. This great chance is not worth losing after your summer break.
You can still work on your body and gain strength and muscles. But, as a student, you will have a lot to learn at the gym as well. Learning about every exercise and how to use every machine is very crucial.
This will help them a lot ahead of time and understand their body so they can also focus on it.
YMCA
| | |
| --- | --- |
| Scholarship Availability | Yes |
| Best for | 7th-grade students |
There are no doubts some gyms provide free access to gyms, but YMCA is way ahead of its league. It is a game changer; no matter how you say it, the initiative is worth appreciating.
The team at YMCA has kept the mindset and psychology of students in mind. It is not a membership plan but an initiative that the gym has worked hard to offer something very unique to every student.
Known as the 7th-grade initiative, it is a specially designed workout plan for young ones. 7th grade is when a student goes through a lot, mentally and physically.
To shape the child's body and confidence, this initiative helps them socialize and affects how they see themselves. These boost confidence and help the student discover their passion.
In addition, this would provide a great chance to know the students. The best thing about this initiative is that it helps students adopt a healthy lifestyle. Many students are nowadays going astray in perspective of their lifestyle.
This is when the free access to students in YMCA will keep the students busy and interacting. People across the country have appreciated the YMCA's work toward the young.
YMCA has contributed much to society, and many students can now feel the difference. Many students have said that YMCA helped them in many ways and look forward to always being a part of their community.
However, the free membership at YMCA for students may be only till 7th grade but depends on the location. Many locations will let you continue your free membership plan.
Whereas some locations of YMCA will not let you continue your free student membership package.
Gym and Recreational at the University of Arizona
| | |
| --- | --- |
| Scholarship Availability | Yes |
| Best for | College students |
Undoubtedly, the University of Arizona is one of the most popular colleges in the country. Not only popular but one of the best ones you can find to enroll.
The University of Arizona has recently spent millions on their recreational and gym to restore them. Since gyms are built for students, it can sometimes be hectic.
Many universities charge an annual fee for gyms and other facilities. However, the gym at the University of Arizona offers a free space for the students to enjoy and work on themselves.
These students can carry their workouts with the coaches and train for special events. Students in a university may have the gym to themselves, but it is best to train for special events.
World Gym
| | |
| --- | --- |
| Scholarship Availability | Yes |
| Best for | High School or College students |
Who hasn't heard about the World Gym? It is one of the best gyms that are going to hear in the country. Some of the well-known people train here at the World Gym.
World Gym may charge students a basic free fee for enrolment, but before that, it is free for students. So for students, this is one special where they can check the club out properly for a good time.
The World Gym has many amenities to offer and for you to use. Being a part of the World Gym you will have access to all the amenities that are available in the club. So make sure you go for the best World Gym club nearby.
Many people are given a day pass, but the students have a good amount of time to decide. There are no charges charged to the student for this period.
But that is not available in all the clubs. Very specific clubs of World Gym allow students for free if they are associated with any sport program.
This is not any pass you have to avail yourself, but you just need to ask the club if they allow students a free membership during the event and sometimes continue it.
World Gym has the right to cancel your membership due to any reason they see fit. However, that is a rare case therefore, enjoy a good time at the fitness club.
Crunch Fitness
| | |
| --- | --- |
| Scholarship Availability | No |
| Best for | College students |
Crunch Fitness is a perfect gym if you are looking at some of the lowest costs gyms in the country. After Planet Fitness, Crunch Fitness is one name many people hear when affordable gyms are spoken of.
Crunch Fitness is a perfect gym for students, especially college students. They can use heavyweights and other exercises, unlike Planet Fitness.
You can go for a free trial at the Crunch Fitness location and then for their membership. Many students say that Crunch Fitness is so cheap that it barely affects their expenses.
$10 per month feels like nothing to many college students as only their living expenses can cost them hundreds of bucks. In addition, Crunch Fitness offers some of the best equipment and amenities there are to offer.
On the other hand, college students barely would have enough time to use all the amenities at once. However, since it is a membership, they can enjoy it slowly and savor their time at Crunch Fitness.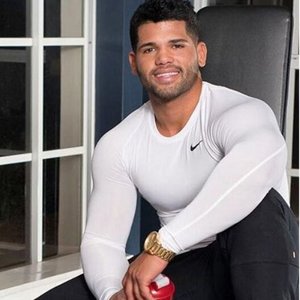 Austin is the author of loveatfirstfit.com and a personal trainer with extensive knowledge in nutrition. Austin is passionate about helping others to find a suitable healthy lifestyle and feel good about themselves. Austin's goal is to help people push their limits and achieve their physical performance.