Many gyms in the US offer guest passes such as Lifetime Fitness and Planet Fitness. This is to provide non-members a chance to enjoy various amenities.
Crunch Fitness is a famous gym chain that offers personal training and other services. If you want to learn whether they have guest passes, you no longer have to. Here is what you need to know.
Does Crunch Fitness Have Guest Passes?
Crunch Fitness offers guest passes across all its locations in the US and Canada. A key thing to note about this gym's guest pass is that you get access to the HIIT Zone. Not only that, but you can enjoy multiple cardio classes at the fitness club too.
You can visit the gym's website to sign up for a free trial of one day. However, some places also offer a pass of seven days to enjoy the amenities.
Besides that, keep in mind that the guest pass only lasts for a limited time. This is why it is best to know whether it is free or not.
Are Crunch Fitness Guest Passes Free?
The guest passes by Crunch Fitness are free for all people. You can sign up for it by visiting the gym website. On the right side, you will find the free trial option.
Another good news is that the number of days you achieve can vary. Typically, the pass will be valid for one day at most branches.
However, some locations also offer a guest pass for seven days in the US and Canada. Thus, you should choose the nearest branch to get the relevant details.
Besides that, you should note that the Crunch Fitness guest pass is not available to people of all ages. It is essential to understand the restrictions and avoid mishaps.
Who Can Get Crunch Fitness Guest Passes?
Typically, people of 18 years and above can easily get a guest pass at this gym chain. If you are a minor, your parent will have to sign you up for the day pass.
Moreover, the gym chain may require you to bring a parent along if you're below 18. This is because of the supervision requirements.
Apart from that, the day pass is available to everyone, such as singles, couples, and older adults. Members can also bring a guest with them for classes, but this requires a small fee.
A key thing to note is that the guest's members bring do not fall under the free day pass category. This is why understanding the pass policy will help you a lot.
What Is The Crunch Fitness Guest Pass Policy?
The top thing you should ensure is to sign up for the pass beforehand. You can do this through the Crunch Fitness website. This is unless you are visiting the gym with a member.
Besides that, guest hours may vary from one location to another. So you should call ahead before going to your nearest club.
A key rule to remember is that minors require adult supervision by a guardian or parent. Besides that, kids may not be allowed in the gym zone of the club.
Apart from that, Crunch Fitness has a strict policy regarding COVID-19 guidelines. So be sure always to wear a mask and maintain social distancing during the workouts.
You should also remember that the free trial pass does not offer you access to all the amenities. This depends on the branch you are visiting.
Can Guest Pass Use Any Equipment Or Facilities At Crunch Fitness?
The guest pass allows you to use various equipment such as weights at Crunch Fitness. You will also get access to the HIIT Zone for engaging in intense workout sessions with trainers.
The trial also allows you to benefit from cardio and other classes by this gym. Not only that, but you will also get access to the Tanning and HydroMassage services.
If you are already a member of the gym, you may consider taking a friend with you. After all, it can make the workout more engaging and pleasing.
Can I Bring A Guest With Me To Crunch Fitness?
You can take a guest with you to the gym if you are a member of Crunch Fitness. The key thing to note is that they will have to pay a small fee for accessing the classes.
However, your friend can also enter for free by signing up for the free day pass beforehand. You can go on the same day and enjoy an engaging workout session without any issues.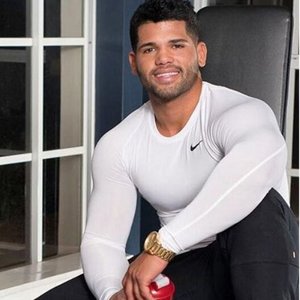 Austin is the author of loveatfirstfit.com and a personal trainer with extensive knowledge in nutrition. Austin is passionate about helping others to find a suitable healthy lifestyle and feel good about themselves. Austin's goal is to help people push their limits and achieve their physical performance.