Many gyms in the US and other countries offer showers as a basic amenity to members. For instance, Planet Fitness has showers for members and guests.
Crunch Fitness is a famous gym chain that offers classes and guest passes. Here is what you need to know about the fitness club having showers.
Does Crunch Fitness Have Showers?
Crunch Fitness has showers at all its Franchise and Signature clubs for members. Signature locations also offer towels, Ritual products, soap, conditioner, shampoo, and much more. The best part is that showers are included in the Crunch Fitness membership packages.
Besides that, the shower stalls have a frosted glass with a stainless-steel handle. So you don't have to worry about privacy when bathing at Crunch Fitness.
The only thing you have to keep in mind is to follow the shower policy. This will prevent you from getting on the wrong side of the management.
Crunch Fitness Shower Policy
The shower policy of Crunch Fitness requires you to follow the general guidelines. For instance, you must bring your toiletries and towels to shower at Franchise clubs of this gym chain.
Besides that, you should not wear gym shoes when going into the shower room. Moreover, you must not go into the locker room of the opposite gender.
These guidelines will prevent you from getting strikes at the club. You should also note that Crunch Fitness showers are available to specific people.
Who Can Use Shower At Crunch Fitness?
The primary group of people that can use showers at this gym chain is members. You must be a Franchise or Signature club member to enjoy showers at Crunch Fitness.
Guests and free-day pass members can also use showers at the club locations. Lastly, people of all ages can shower at Crunch Fitness.
The best part about the showers is that they come under the membership. This is why you should learn the costs to make an informed decision.
How Much Is Crunch Fitness Membership?
The monthly fee for the Base package is $9.99, while the cost of the Peak membership is $22.99. Lastly, the Peak Results program requires you to pay $29.99 monthly along with an annual fee.
To understand the initiation charges, you should also learn more about the Crunch Fitness membership cost. It is also good to know if the showers at the gym are private or open.
Is Crunch Fitness Showers Private Showers Or Open Showers?
All showers at Crunch Fitness are private, with a frosted glass door to protect your privacy. The stalls have a 48″ x 36″ size. This means that they are highly spacious and offer room to move around.
The top feature of most Crunch Fitness locations is that they offer you soap and shampoo for washing. This is why you should understand if the clubs provide towels for drying. It can help you avoid mishaps.
Does Crunch Fitness Provide Towels And Lockers?
Crunch Fitness provides towels to members at the Signature clubs only. Meanwhile, you have to take your own towel if you are a member at a Franchise location. However, all sites offer lockers for storing things.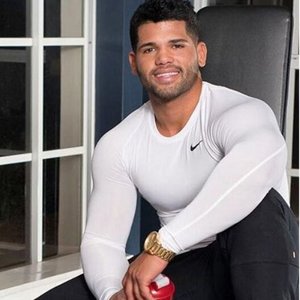 Austin is the author of loveatfirstfit.com and a personal trainer with extensive knowledge in nutrition. Austin is passionate about helping others to find a suitable healthy lifestyle and feel good about themselves. Austin's goal is to help people push their limits and achieve their physical performance.