Gym and fitness are some of the fastest-growing industries in the US. The cost can vary from location, but the average national gym membership cost is over $500.
After you enroll, the costs drop as the initiation fee is paid in the first month. So if you are looking to know how much crunch fitness membership is, you're in the right place. Here is what you need to know about it.
How Much Is Crunch Fitness Membership a Month?
Crunch Fitness monthly membership fee starts at $9.99, and this base membership allows a single-club usage only. There is a one-time initiation fee of $30, and an annual fee of $8.33. It cost a total of $48.32 to get started at Crunch Fitness.
| | | | |
| --- | --- | --- | --- |
| Membership Type | Monthly Fee | Initiation Fee | Annual Fee |
| Base(single-club) | $9.99 | $30 | $8.33 |
| Peak(multi-club) | $22.99 | $30 | $8.33 |
| Peak Results(multi-club) | $29.99 | $1 | $8.33 |
The Crunch Fitness membership will give you access to their various facilities. You can start the gym by getting your cardio and work outdone.
The fitness center also provides professional personal trainers for members. The amenities provided also include lockers, towel service, sauna, steam room, hydro-massage beds, and much more at this center. 
There are different membership plans Crunch Fitness offers. Crunch fitness offers single-club and multi-club membership plans.
In the single-club plan, you will only have access to only the single location that you choose. However, in the multi-club plan, you will be provided access to all their 359 club locations across the US.
The Peak and Peak results are the plan for all their locations. However, there is a difference in amenities provided in both of them for you to use.
Here is a monthly price comparison with all major gyms in the United States:
Initiation Fee For Crunch Fitness
There are initiation fees for their plans. For the base plan, you need to pay $30, and for both their peak plans, you need to pay $1 as their initiation fees.
Apart from the initiation fees, you also need to pay an annual fee. Regardless of what plan you choose, the yearly fee is $8.33.
Fees on Adding A Family Member To Crunch Fitness
Crunch fitness doesn't charge you anything to bring a family member or any guest with you. However, you need to follow some terms & conditions to bring a family along with you.
The option to bring a guest is only allowed if you have the peak plans, you aren't allowed to bring any non-member with you if you have the base plan. The option is free for your peak plans, but only one guest is allowed with you per 24-hour period.
Crunch Fitness Free Day Pass
Crunch fitness offers everyone to use their facilities free for a day. This option is available by applying for their free day pass and can only be applied once by an individual.
The free day pass can be only used for a day, and they offer limited facilities to use in their pass. You can apply for their free day online on their official website.
However, you can also get their free pass by visiting any of their locations.
Can I Pay My Crunch Fitness Membership Online?
Crunch Fitness does give you an option to pay your fees online. Once you are their registered member, you'll be provided with a personal account on their website.
If you want to join and register yourself as a member, you can register yourself on their official website. The online payment option is also available when you go towards the checkout.
Special Offer On Crunch Fitness
Crunch Fitness offers their best plan known as Peak Results, it provides the best price for their multi-club options. If you have promo codes for Crunch Fitness, you can use them on their site and avail them.
Besides that, Crunch Fitness offers a military discount to any person with an active or inactive ID. Even the spouses or the immediate family members are offered discounts on their fees.
The military personnel's offer is that they don't charge enrollment fees from them. Also, the monthly membership for them is $19.95.
Learn More: Does LA Fitness Have Senior Discount?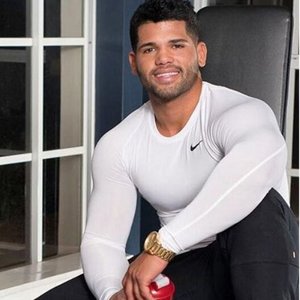 Austin is the author of loveatfirstfit.com and a personal trainer with extensive knowledge in nutrition. Austin is passionate about helping others to find a suitable healthy lifestyle and feel good about themselves. Austin's goal is to help people push their limits and achieve their physical performance.