Many gyms in the US offer sauna access as an amenity within the membership package. For instance, LA Fitness has a sauna room at various locations.
Lifetime Fitness is a luxury gym chain that offers pools, childcare, and other services. Are you wondering whether the clubs have a sauna or not?
If so, here is everything you need to know about it.
Does Lifetime Fitness Have A Sauna?
Lifetime Fitness has sauna rooms at all its locations in the US and elsewhere. Lifetime Fitness has separate steam rooms that are kept at fixed temperatures. You can use the sauna service by becoming a member at Lifetime Fitness.
The best part about the sauna rooms of this gym chain is that they are spacious with wooden benches. Some locations also have a stoned wall that adds to the aesthetics.
A key thing you must note is that Lifetime Fitness has some sauna rules for all members. This is why you should understand the guidelines to avoid mishaps.
Lifetime Fitness Sauna Rules
The top rule you must remember is that the gym chain requires you to shower before using the sauna. Luckily, you can do this at one of the stalls of this club.
Besides that, you must also wear proper attire when entering the sauna. For instance, you can wear workout clothes if you will exercise afterward.
A towel is adequate in men-only or women-only facilities. Meanwhile, you must be in workout clothes or swim gear when using the sauna at co-ed locations.
Shaving and exercising in the sauna are also prohibited. You should also avoid taking your phone into the room. This is because other members can become uncomfortable.
Lastly, you cannot take pictures within the area if other people are present. It is also best to learn what type of sauna room this gym chain has to make an informed decision.
What Type Of Sauna Room Does Lifetime Fitness Have?
Lifetime Fitness only has dry heat sauna rooms at all its locations in the US and elsewhere. The gym chain also has eucalyptus-infused steam rooms to help you recover with ease.
The top difference between the steam and sauna rooms is that the former has a lower maximum temperature. So if you don't prefer high warmth, you can enter a steam room.
Meanwhile, you can use the sauna if you require a room with a high temperature.
Lifetime Fitness Sauna Temperature
The sauna temperature at Lifetime Fitness varies from 160 to 180 degrees Fahrenheit. Meanwhile, the steam rooms have a maximum temperature of 115 degrees Fahrenheit. So if you want to melt your tensions away, a sauna is the best option.
You must also understand who can use the sauna room at this gym chain. After all, not all people can enter Lifetime Fitness.
Who Can Use The Sauna At Lifetime Fitness?
Typically, men and female members at Lifetime Fitness can use the sauna. However, you must ensure that you don't have a digital membership as that provides access to virtual lessons only.
Guests can only use the sauna if they enter with a Lifetime Fitness guest pass. Lastly, adults, seniors, and couples can use this service.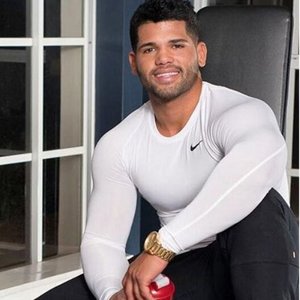 Austin is the author of loveatfirstfit.com and a personal trainer with extensive knowledge in nutrition. Austin is passionate about helping others to find a suitable healthy lifestyle and feel good about themselves. Austin's goal is to help people push their limits and achieve their physical performance.