Many gyms in the US, such as LA Fitness, offer childcare at their clubs. This is to allow parents to work out without worrying about kids.
Lifetime Fitness is a famous fitness chain that offers classes, a pool, guest passes, and more to its members. If you are wondering whether they provide childcare, you're in the right place.
Here is everything you need about Lifetime Fitness having daycare or not.
Does Lifetime Fitness Have Daycare?
Lifetime Fitness has childcare called the Kids Play Area, where you can leave a child of three months to eleven years. The gym chain engages your kid in different fun programs. They also have a safe toddler's room for children below two.
The good news for you is that the Lifetime Fitness daycare is included in the membership packages. However, you must be a Standard or Signature member to access childcare services.
You should note that the prices of the two membership packages start from $249. Not only that, but the Signature option allows you to enjoy the infant care reservation feature too.
However, remember that the amenities and daycare facilities can vary from one location to another. This is why you should always contact your club beforehand.
Which Lifetime Fitness Locations Have Daycare?
The top news for Lifetime Fitness members is that daycare is available at all locations in the form of Kids Play Area. However, the fun programs that are offered in the childcare center may vary.
Besides that, keep in mind that the gym chain does not offer one-on-one childcare. You will have to leave your kid in the Play Area where other children will be present.
Lifetime Fitness also has a strict daycare policy that you must follow as a member. Otherwise, breaking the rules will result in the suspension of your childcare privileges.
What Is The Lifetime Fitness Daycare Policy?
The Lifetime Fitness daycare policy has many rules that you should follow. For instance, you must show the membership card or government ID when leaving/picking your kid from the Play Area.
Here are the other key rules that you must follow as per the policy:
Only parents or another authorized adult on the membership can drop/pick the kid.
The child must be in the range of three months to eleven years.
Infants under age two will not be allowed outside the toddler's room.
Barefoot kids and parents cannot enter the Kids Play Area.
Taking pictures is prohibited in the daycare center.
As long as you follow the policy, you will never lose your childcare privileges. The best part is that the fitness chain offers many fun programs for children.
What Do They Offer At Lifetime Fitness Daycare?
The activities in the daycare are divided into different categories as per age. Here is a table that will help you understand what this gym offers in the Kids Play Area:
| | | |
| --- | --- | --- |
| Infant Activities (3 Months to 1-Year) | Toddler Activities (1 to 2 Years) | Kids Activities (3 to 11 Years) |
| Tummy Time | Imaginative Play | Learning Lab |
| Motor Skill Development | Create & Build | Play Maze |
| Sensory Exercises | Fitness Activities | Gym Time |
| Parallel Play | Music & Groove | – |
| Reading | Educational Activities | – |
All the exercises are designed to help your child develop a liking for fitness. Besides that, they will also help with the development of your kid.
Typically, Lifetime Fitness operates from early morning to midnight on most days. However, the daycare hours at this gym chain vary.
What Are The Lifetime Fitness Daycare Hours?
The Lifetime Fitness daycare hours vary from one club to another. You can check the timing by opening your nearest location on the gym's website. However, the general daycare timings at many of this chain's club locations are as follows:
Day
Timings
Monday – Friday
8:45 AM – 1:00 PM
3:30 PM – 7:30 PM
Saturday – Sunday
8:30 AM – 2:00 PM
Another thing to note is that you cannot leave your child at the Kids Play Area for an extended period. The gym chain offers specific times to each of your kids.
How Long Can Children Be Left At Lifetime Fitness?
As per the club policy, you can leave your kid at the daycare for two hours. You should keep in mind that this time is for every child you leave per day.
So if you have two children, each of them gets two hours of daycare every day at Lifetime Fitness. The good news is that this gym chain's childcare area is highly safe.
What Safety Features Does Lifetime Fitness Daycare Have?
The primary safety feature that the daycare has is that it does not allow children below age two to leave the toddler's room. Meanwhile, older kids can spend time in the outdoor playground.
Besides that, the gym chain only allows a parent or authorized adults to drop and pick the kid. This is so that a stranger does not take your child from the daycare.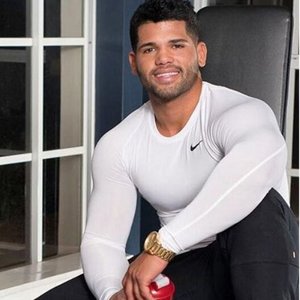 Austin is the author of loveatfirstfit.com and a personal trainer with extensive knowledge in nutrition. Austin is passionate about helping others to find a suitable healthy lifestyle and feel good about themselves. Austin's goal is to help people push their limits and achieve their physical performance.