Many gym chains encourage members to bring guests and friends with them. This is because it allows the fitness center to get more members in case your guest likes their service.
24 Hour Fitness is a chain of clubs that offer sauna, showers, and much more. Here is everything you need to know about them having guest passes.
Does 24 Hour Fitness Have Guest Passes?
24 Hour Fitness offers guest passes to non-members. You can opt for them by going to the club directly. Besides that, you can apply for the pass through the online website. The process of getting a guest pass at this club is simple.
Apart from guest passes, you can directly opt for a membership package at 24 Hour Fitness. The national monthly membership costs $56.99. You can also opt for an annual best value package of $450.
The policies of clubs regarding guest passes vary. Some offer them for free while others charge money. Here is what you need to know about whether or not 24 Hour Fitness asks for a guest pass fee.
Are 24 Hour Fitness Guest Passes Free?
There are two types of guest passes that people can sign up for at 24 Hour Fitness. One of them is free while the other involves a monthly fee.
The first pass is called the free pass. Anyone can apply for this option through the website of this gym chain. It only lasts for three days and allows access to some or all amenities.
Besides that, members can get an active buddy pass for frequent guests. They can add a friend to their membership and allow them to use all facilities at this fitness chain.
The fee of an active buddy pass varies depending on the location. So you should contact your club for the best information.
You may also be wanting to know who can use the guest pass at the 24 Hour Fitness clubs. Well, below is the information you need.
Who Can Get 24 Hour Fitness Guest Passes?
The 24 Hour Fitness guest passes can be achieved by all people who are not members of this club. You can go alone and ask the center for a free pass. This will give you three days' access to the club.
Besides that, you can accompany a friend and tell them to get you a buddy pass. The key thing to remember is that kids under age twelve are not eligible for guest passes.
If you're wondering whether the club has any policy for the guest pass, you no longer have to. Here is what you need to know about it.
What Is The 24 Hour Fitness Guest Pass Policy?
The guest pass policy at 24 Hour Fitness is relatively straightforward. To get this document, you can go to the club directly. Besides that, you can apply for the pass by clicking here.
Here are the top guidelines to keep in mind when applying for the guest pass:
Individual must be at least 18 years old
Kids of age 12 years and above can also apply provided that they will have parent supervision
Discounts are not available with the pass
Only people who have not been a guest or club members in the past six months can apply for the free pass.
Besides that, the facilities under guest passes can vary depending on the location.
Can Guests Use Any Equipment Or Facilities At 24 Hour Fitness?
People who have a free pass can use certain facilities such as a basketball court, pool, and much more at the club. The amenities offered vary depending on the site.
Besides that, some locations allow guests to use the gym equipment as well. It is best to contact the club before about the guest facilities before going there.
Meanwhile, if you have an active buddy pass, you can use all facilities offered by 24 Hour Fitness. This is because you will be paying a guest fee for the services.
Can I Bring A Guest With Me To 24 Hour Fitness?
If you are a member at 24 Hour Fitness, you can take a guest with you. However, make sure to activate the buddy pass before reaching the club. This will help you save time and enjoy the facilities directly.
Meanwhile, guests with a free pass cannot take other people with them. If you want your friend to be there, then they will have to apply for the pass too.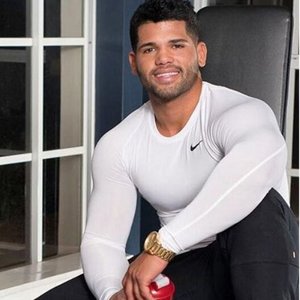 Austin is the author of loveatfirstfit.com and a personal trainer with extensive knowledge in nutrition. Austin is passionate about helping others to find a suitable healthy lifestyle and feel good about themselves. Austin's goal is to help people push their limits and achieve their physical performance.