Anytime Fitness is one of the leading fitness chains in the world that you will get to see. Having over 4,000 franchises operating in more than 50 countries, Anytime fitness clubs are open 24-hours throughout the year. This is why Anytime fitness is a highly used fitness chain in the US due to its timings and affordable costs.
You can visit the fitness center anytime you like and get done with your workout. However, there is still the best time to go to Anytime Fitness. Keep reading to know more about when to visit and about Anytime fitness.
Recommended Time to Go to Anytime fitness
The best recommended time to visit Anytime fitness is before 8 am to get your workout done in a relatively peaceful environment. Anytime fitness may operate 24-hours, but sometimes it can get busy and a bit hectic to use gym equipment. It is perfect for getting done with your workout before heading towards your office.
However, if you are free during the working hours, you can always visit after 1 pm as during this time you will barely find anyone in the gym. You can use this to your advantage to peacefully use the equipment and amenity offered.
On the other hand, you can always have a relaxing workout after work. Visit the gym after getting free from the office, which will help you relieve your stress. In addition, the exercise will help you catch a better sleep for the night and feel fresh once you wake up.
Is Anytime fitness Less Crowded During Weekdays or Weekends?
Choosing between weekdays and weekends will make Anytime fitness less crowded on weekends. Many people have an office and work on weekdays, which gets them going through the day. Therefore, most Anytime Fitness members get their workout done before work at around 7 to 8 am or after work.
On Saturdays, you will find the clubs crowded till 2 pm, and after that, it gets quieter. On the other hand, Sunday is the quietest day of the entire week. You can use every piece of equipment on weekends.
It also depends on the country as Anytime fitness operates in more than 50 countries. Everyone has a different culture, which also affects the crowd you may find in the gym. What if you find the clubs more crowded in some countries on weekends?
However, in the US, you will find the Anytime fitness clubs less crowded on weekends. But it is also important to know when Anytime fitness is the busiest to avoid going. Of course, no one can stop you from working out, but if busy, you won't be able to use equipment and have to wait for turns peacefully.
What Time is Anytime Fitness Most Busy?
The busiest time to visit Anytime fitness is after 8 am. This may also be the best time as a workout session during the start of the day helps you get going the entire day.
The morning timeframe of 8 am and the late evening after work are when you find Anytime fitness most busy. This is because most of the members get done with their work out when they are out. However, you will see young members later in the evening.
What if the club is too busy and you are confused about what to do? There are many things you can do that can help you not ruin your workout streak. If you are looking to know what to do if the club is too busy, keep reading.
What to Do If Anytime Fitness is too Busy?
The best way to enjoy the gym in a less noisy environment is to visit the gym at the recommended time. However, if still, the gym is too busy due to other factors, you shouldn't lose hope.
Here are some best alternatives you can consider if Anytime fitness is busy:
Workout In the Open: There are countless places where you can exercise. Many public parks even have basic gym equipment, which can help you work out and ensure you don't have to take a day off.
Personal Trainer: If it is affordable, you can always go for personal training if the center is too busy. The personal training schedule will give you access and priority in some clubs.
Cycling: One of the best full-body exercises is cycling. If you didn't get the chance to work out due to Anytime fitness being busy, you can always go cycling and get your body warmed up. It makes sure that your body stays in shape.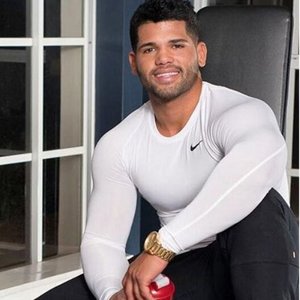 Austin is the author of loveatfirstfit.com and a personal trainer with extensive knowledge in nutrition. Austin is passionate about helping others to find a suitable healthy lifestyle and feel good about themselves. Austin's goal is to help people push their limits and achieve their physical performance.