When you're searching for gyms, one of the major factors is the cost to feature benefits, so cheaper gyms with reasonable equipment are great for most people. You may not need saunas, massage chairs, or other "extra" features and just want the best price for good equipment.
A gym like Planet Fitness which is must cheaper than most other gyms, may have you wondering whether it's missing the features you want in a gym, so understanding why Planet Fitness is so cheap can help you decide if it's the right gym for you.
Why Is Planet Fitness Cheaper Than Most Gyms?
Planet Fitness provides less equipment at a very reduced price and is trying to attract people that are likely to buy and keep a low-cost gym membership but not turn up, making it possible to have many more members than most other gyms can accommodate.
Planet Fitness has a different business model than many other gyms that are trying to attract fitness enthusiasts, instead, Planet Fitness's core membership is people that don't want to go to the gym and don't require a lot of equipment or to visit the gym too often or for too long.
This business model is also the primary reason for the "lunk alarm" that keeps the noise and heavy weight lifting down so that if they do get members that are not their core demographic, they can ask them to leave.
Related: 9 Reasons Why Planet Fitness Is Bad
How Much Is A Planet Fitness Membership?
The standard price for a Planet Fitness membership is $10 per month and is chosen by most members. Planet Fitness can show the yearly cost is the lowest option, but it locks you in for a full 12 months, which is plenty of time for you to stop going and forget about your membership.
| | | | |
| --- | --- | --- | --- |
| | Option 1 | Option 2 | Option 3 |
| Sign Up Fee | $49 | $59 | $1 |
| Monthly Fee | $10 | $15 | $24.99 |
| Yearly Fee | $39 | $39 | $39 |
| Commitment | 12 Months | 1 Month | 1 Month |
| 1 Year Cost | $208 | $278 | $339.88 |
Planet Fitness has around 14 million members, which is about 7,500 members per gym which is on the much higher end of the average for most gyms. 
Those 14 million members make Planet Fitness at least $140 million dollars a year, though Planet Fitness reported profits of $587 million in 2021, with expectations to make more in 2022.
Is Planet Fitness Worth The Cost?
For $10 a month, you get access to 1 Planet Fitness location with standard gym machines, though it lacks free weights that go over 60 – 80 lbs, and it doesn't have a squat rack or Olympic bench press.
If you're just starting out in the gym and don't need heavy weights to hit new PRs or are worried about going to a regular gym, then Planet Fitness can be a reasonable option for you, though your progression should see you outgrow the weights and machines quickly.
If you need a secondary gym and Planet Fitness is a conveniently located option, it can be worth the $10 per month to get cardio machines and light workouts in when your primary gym is busy.
Related: Least Busy Time To Go To Planet Fitness
What Added Benefits Does Planet Fitness Provide?
As a basic member at Planet Fitness, you get access to a 24-hour gym that you can use multiple times per day, free Wifi and fitness training is included. Your fitness training covers group activities and even a personalized workout plan from one of the trainers.
Planet Fitness Black Card Membership
If you opt to upgrade to the Planet Fitness Black Card, there are additional perks, and the cost is still very low compared to many other gyms, especially if the perks are something you're paying for already.
You can have full access to any Planet Fitness in the world, and there are a huge number of locations. Even within your own city, you're likely to find a range of different Planet Fitness locations that you can use depending on where you are.
You can also bring a guest for free, so if you plan to work out with your partner or your friend, then you can reduce costs further by splitting the monthly plan and going together, which will give you reasonable perks at an even lower price.
What Amenities Does Planet Fitness Have?
Planet Fitness is limited on the amenities that they provide but this is expected for the cheap price you're paying. Typically most Planet Fitness locations will provide a few amenities, but you may need to pay extra or opt for the higher-priced plan at $24.99 per month.
You won't find amenities or features like basketball courts, saunas, childcare, a pool, or dedicated personal trainers at Planet Fitness.
Massages At Planet Fitness
Planet Fitness locations have massage chairs and HydroMassage beds, which massage you through high-pressure water jets. The use of both is included in the PF Black Card membership, so it entices members to upgrade.
Tanning Beds
As a PF Black Card member, you get access to the tanning beds with the monthly cost, which for some people may be much cheaper than going to a tanning salon. So if you use tanning salons already, it might be well worth switching to Planet Fitness.
Total Body Enhancement
PF Black Card members also get access to the Total Body Enhancement devices, which send red and infrared light therapy through you while you're in one of the booths.
The benefits are improved skin elasticity from collagen production, clearer skin, reduced wrinkles, and even some weight loss can be expected.
Planet Fitness Pros And Cons
Planet Fitness has a range of pros and cons and going by the numbers, there are many more pros than cons. However, the biggest con with Planet Fitness is that heavy lifting, especially for squats, deadlifts, and even bench press, is not possible at Planet Fitness.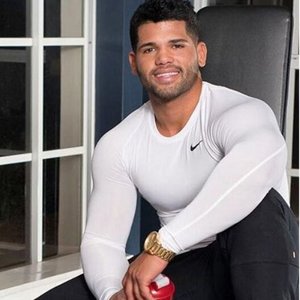 Austin is the author of loveatfirstfit.com and a personal trainer with extensive knowledge in nutrition. Austin is passionate about helping others to find a suitable healthy lifestyle and feel good about themselves. Austin's goal is to help people push their limits and achieve their physical performance.