I have had a Lifetime Fitness membership since 2019 and have visited multiple locations throughout my time having a membership.
One thing everyone asks me is if a Lifetime fitness membership is worth it.
A Lifetime Fitness membership is worth it if you take full advantage of its luxury amenities. They have very well-kept high-end equipment and free weights making it a great option for anyone looking to stay fit.
My Experience Working Out At Lifetime Fitness
I have really enjoyed my workout experience across the multiple locations I have visited over the past few years.
Upon signing up for a membership you receive a complimentary tour and a 60-minute session with one of their certified personal trainers. In this tour, the personal trainer will show you around the facility and you will also:
Discuss your goals.
Get a great workout.
Leave with a personalized workout based on your goals.
This is a perfect way to get familiar with your new gym while also getting to know the friendly staff. This is a tactic to soft sell you on their personal training services so be aware of this if you are not looking for these services.
Each club will have different facilities and amenities according to the club's "membership level." Club levels range from bronze all the way to diamond and the higher level club, the more amenities and facilities you will have access to. The higher the level = the higher the price.
My home club is an onyx level club, which is the second highest level gym they offer. I have also been a member of a platinum club while visiting many diamond-level gyms as well.
The main differences you will see between different club levels are going to be the facilities and amenities that specific club offer. For example, my onyx level gym has both tennis and pickleball courts that my previous platinum club did not have.
What I have experienced is that every club I have visited has a very friendly staff that will go above and beyond for you. They keep the clubs very clean while being available to answer any questions you may have.
I have seen many different age groups and people at various fitness levels across all clubs. Some people attend the clubs only for their classes or the treadmills while others make themselves feel at home in the free weights.
Depending on the club's location, the clientele will change. The diamond level clubs are going to be towards the heart of the city with more of the business professional type. While the platinum and onyx clubs are located in the suburbs with a lot more families and ranging age groups.
Pros And Cons Of Lifetime Fitness
There are always going to be good things and bad things when it comes to a gym, and Lifetime fitness is no different. Here are some pros and cons I have experienced over the past few years:
Pros:
Lifetime Fitness has high-quality free weights and equipment. You can find Eleiko barbells and bumper plates and Iron Grip dumbbells ranging up to 130 pounds. They also have state-of-the-art Life Fitness and Technogym machines.
The level of cleanliness is superb across locations. You will notice at least one person will be walking around cleaning some part of the facility during your visit.
The amenities are unrivaled. Whether you're looking for a luxury spa experience or need a quick pool escape Lifetime has some of the best amenities that other gyms don't offer.
Cons:
Lifetime Fitness comes at a high price tag. Since Life Time Fitness is more like a luxurious club than a gym, a monthly membership will cost significantly more than mid-level gyms.
Depending on the location, it may have a pretentious feel. Due to the luxury nature of the gym, it attracts some snobby clientele at some locations.
Lifetime Fitness Membership Type
Life Time Fitness memberships are pricey and vary by location. To give you an idea of their pricing here are the different pricing levels for my local club:
Digital Membership
Lifetime Fitness offers a digital membership for those who don't want to visit a gym but still care about their physical health. With this membership, you will NOT have access to any of the clubs, but you have access to their library of virtual classes and meditation sessions.
You also receive access to Apple Fitness+ with your membership to further track your workouts if you own an Apple Watch.
The Digital membership costs $15/month, not including taxes, and comes with:
Apple Fitness+
Virtual Training
Weight Loss Programs
Livestreaming Classes
On-demand Classes
Curated Content (exclusive articles, tips, and resources related to fitness and nutrition)
Nutritional and Equipment Discounts
Meditation Programs
Standard Membership
At my location, the Standard membership costs $169/month, not including taxes. You get access to everything under the Digital membership as well as:
Club Access
In-Club Studio, Cycle, and Yoga Classes
Sport Courts and Facilities
Social Events and Groups
Up to 2.5 Hours of Child Care Daily
Signature Membership
The Signature plan costs $249/month, not including taxes. This membership includes everything under the Digital and Standard memberships as well as:
One Day Early Access to Infant Care Reservations
Access to More Clubs
Unlimited Small Group Training
One Day Early Access to Class Reservations
Unlimited Outdoor Tennis Court Time
I was able to get away without paying a signup fee because I signed up during a promotional period. However, their website states nothing about a signing-up fee.
Life Time Fitness also makes its memberships work for everyone by having special pricing for students and elderly members.
26 and Under Membership
My Life Time Fitness location offers reduced memberships for ($149/month) young adults in the age group between 18 and 26. These members will have a standard membership allowing them access to their home club and digital membership.
Student Discount Membership
I have seen some locations offer student pricing during certain times of the year. However, I haven't seen my home club offering this specific discount.
Family Memberships
Adults with dependents who live in the same household can sign up for family memberships. Parents can add dependents between the ages of 3 months and 25 years old to their accounts.
If you add a second adult to your plan, they receive a discount of up to 50% off the regular membership price. You can add children to your account for $50 or less per month depending on the location.
Equipment And Amenities
Lifetime Fitness offers state-of-the-art gym equipment along with high-end amenities you won't find at most gyms.
Life Time Fitness offers rows of cardio and resistance machines from most of the popular commercial fitness equipment suppliers such as Precor, Octane Fitness, Hammer Strength, and TechnoGym.
Some locations offer varying amounts of machines and gym equipment. But one thing I have noticed across all locations I have visited is that they all feature many rows of cardio machines. Even if you go during a busy hour you more than likely will not be waiting around to use a cardio machine.
Most locations include squat racks that have their own deadlift platforms and landmine attachments. Each rack has its own set of bumper plates, meaning you won't need to take trips back and forth between the weight trees.
The strength area features Eleiko barbells along with lifetime branded rubber-coated plates from Iron Grip and Iron Grip round dumbbells that go up to 130 Lbs.
Most locations have more than enough benches and squat racks for everyone. However, if they are having a class in the squat rack area you may be waiting around for a rack.
Facility And Special Features
Does Lifetime Fitness Have A Pool?
Most Lifetime fitness locations feature an indoor Olympic-sized pool along with an outdoor pool with slides and a splash pad for the kids. Some locations have slides in both the indoor and outdoor pools.
Does Lifetime Fitness Have A Sauna?
Lifetime Fitness does have saunas, with some locations featuring gender-exclusive saunas in the locker rooms.
Does Lifetime Fitness Have Showers And Locker Rooms?
Lifetime Fitness has both showers and locker rooms that provide towel service and shampoo and soap. The lockers are available for daytime use only.
Does Lifetime Fitness Have A Basketball Court?
Lifetime fitness has two to three basketball courts with some locations having racquetball, tennis, and pickleball courts.
Does Life Time Fitness Have Childcare?
Life Time Fitness offers childcare for up to two and a half hours while you work out. If you add your children to your membership, they can take kids' fitness classes or participate in sports training programs.
Does Life Time Fitness Have a Yoga Studio?
Life Time Fitness has multiple yoga studios offering various group classes for anyone's fitness needs.
Does Life Time Fitness Have a Smoothie Bar?
Life Time Fitness has a full-service cafe called the LifeCafe where you can get smoothies, coffee, meals, and snacks. They have seating available to you if you want to hang out or do some work away from the office.
They also sell protein powder, pre-workout, and other supplements at the cafe.
Does Life Time Fitness Have Group Classes?
Life Time Fitness has one of the largest selections of group classes I've seen at a chain gym. They offer many classes such as yoga, kettlebell, yoga, and cycling. They also offer CrossFit-style classes which they call Alpha Strength and Alpha Conditioning classes.
If you are an avid fitness class goer, Lifetime Fitness would be perfect for you since all classes are included with your monthly membership.
Policies Of Lifetime Fitness
Dropping Weights, Grunting, & Chalk
At most locations chalk of any kind is not allowed. However, since they have deadlift platforms and bumper plates, you are allowed to drop the weight.
They allow small amounts of grunting. So as long as you aren't being loud and obnoxious you will be okay.
Does A Life Time Fitness Membership Work Anywhere?
Depending on your membership plan, you may only be able to use your membership at other local Life Time Fitness gyms. Most of the time you will not have access to gyms of a higher level than your membership.
For example, my membership was previously an onyx level membership, meaning I didn't have access to the diamond level clubs.
Each club has its own rules about which locations you can visit. If you travel a lot, I recommend speaking to a staff member when you sign up to check if your membership will allow you to visit other locations.
Can My Child Workout At Life Time Fitness?
Children who are at least 11 years old can work out at Life Time Fitness as long as they are supervised by a parent or legal guardian. Eleven-year-olds are limited to cardio and resistance machines, while teenagers can also use free weights.
Related: Can A 12-Year-Old Workout At A Gym?
Guest Policy: Can You Bring A Friend or Wife/Husband?
Life Time Fitness members get two guest passes per month that a guest can use once every 60 days. Guests are only permitted to use the gym equipment.
Cancellation Policy & Contract Length
All Life Time Fitness membership plans are month-to-month so you can cancel at any time. Unlike most chain gyms, there are no cancellation fees.
They do allow you to freeze your membership with a 30-day notice if you will be away from your gym for an extended period. If you have been injured and can't work out they will allow you to put an immediate freeze on your account.
Lifetime Fitness Personal Training: Is It Worth It?
Life Time Fitness personal trainers need to have certifications from organizations such as the National Academy of Sports Medicine (NASM) or the American Council on Exercise (ACE). Degrees in fields such as Kinesiology are preferred but not required.
The session pricing varies depending on how long that trainer has been a trainer at Lifetime Fitness. Starting at $50/hour and ranging to $110/hour their pricing is on the higher end of the spectrum.
If you've never worked out before a personal trainer may be worth it. They will teach you the proper form to prevent injuries along with proper gym etiquette.
For most other people, I don't think the personal trainers at Life Time Fitness are worth it. They don't have any special requirements and tend to be more expensive. Not a good match.
If you decide to join Lifetime Fitness, here are 2 tips for new members:
1.    Take Advantage Of The Classes And Amenities
You are paying a premium so you should take advantage of everything a gym has to offer. They have various classes scheduled throughout the day so go and try something new out.
2.    Be Aware Of The Family Environment
Most Lifetime Fitness locations are the home gyms of many families. So you will probably run into some kids running around the facility. If you are looking for a more quiet gym to get your workout done this is not the place for you.
Is Lifetime Fitness Worth It?
If you're looking for a gym that's more like a day resort, and you have the budget for it, a Lifetime Fitness membership may be worth it. It's a place where you and your entire family can work out, relax, and have fun.
If luxury gyms aren't your thing or you just want to get a workout in, you should consider a less expensive gym such as LA Fitness, which has a lot of equipment but doesn't cost nearly as much as Life Time Fitness.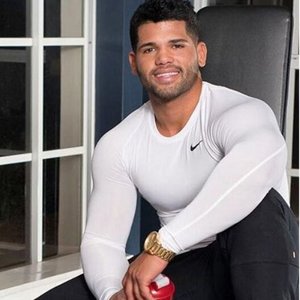 Austin is the author of loveatfirstfit.com and a personal trainer with extensive knowledge in nutrition. Austin is passionate about helping others to find a suitable healthy lifestyle and feel good about themselves. Austin's goal is to help people push their limits and achieve their physical performance.