Many gyms in the US offer daycare services to allow parent members to work out without any issues. For example, Lifetime Fitness provides childcare services to its members.
Planet Fitness is another chain that offers personal training and more. If you want to know whether they provide childcare, you're in the right place. Here is what you need to know.
Does Planet Fitness Have Daycare?
Unfortunately, Planet Fitness does not offer daycare services to its standard or Black Card members. The gym chain also does not allow you to bring children of 13 years or below to the club. So you must find alternatives if you require daycare services.
A key thing to note about Planet Fitness is that it is a low-cost gym. This is one of the reasons why you will not find daycare services here.
Besides that, the fitness chain also does not offer programs to enroll your child. So you must think of other options if you have a young child.
Planet Fitness also has many locations in the US, Canada, and other countries. This is why you may want to know if all sites do not offer daycare.
Do All Planet Fitness Locations Don't Have Daycare?
All locations of Planet Fitness do not offer childcare services in the US. Not only that, but you will not find daycare at international clubs. This is because of the club policy.
The gym chain only allows you to bring children of 14 years and above to the club. However, you will have to supervise them throughout your time at the location.
Before judging Planet Fitness for not offering daycare, it is best to understand its reason. This will help you make a better membership decision.
Why Doesn't Planet Fitness Have Daycare?
Planet Fitness does not offer daycare options to members to keep the membership prices low. The fitness chain prides itself on providing cost-effective workout solutions to people all over.
Besides that, the child policy of the gym also prevents it from opening a daycare. Children of age 14 and above can enter the clubs provided they have parent supervision.
It is also good to understand the daycare future at Planet Fitness. This will enable you to decide whether to join the gym or not.
Will Planet Fitness Have Daycare In The Future?
The fitness chain will not introduce daycare in the future because it wants to keep membership costs low. If Planet Fitness offers childcare services, they will have to increase prices to make ends meet.
You should also not expect the gym chain to introduce kid programs anytime soon. This is because their child policy prevents the entry of toddlers and kids below age 13.
The best option for you is to consider joining another gym that offers daycare with membership. Many clubs provide childcare in the US and other countries.
What Other Gyms Have Daycare?
Lifetime Fitness is one of the top luxury gyms that offer childcare at all of its locations. Moreover, you can find the same service at LA Fitness branches too.
Here are some other gyms that offer daycare services to members:
YMCA
Equinox
Gold's Gym
Crunch Fitness
However, some of these gyms charge an additional fee for offering daycare. This is why you may want to consider other cost-effective options for your kid.
What Else Can You Do With Your Child When You Want To Go The Gym?
The top thing you can do is find an external daycare near the gym location. You can admit your child there and go to Planet Fitness for the workout session.
Besides that, you may ask a family member to take care of your kid when you are at the gym. You can also hire a part-time babysitter who can take your child to the park during your club time.
Another thing you can do is set playdates with another parent you trust your child with. This is one of the top alternatives as you don't have to worry about financial costs.
Are There Any Daycare At Planet Fitness In 2023?
There are no childcare services at Planet Fitness currently. The gym chain has stated that they want to keep membership costs low. This is why they don't offer daycare at domestic and international locations.
If you want to join Planet Fitness only, you must check other daycare options. Besides that, you can also leave your kid with family or at another parent's house.
Lastly, you can also consider joining a gym that offers daycare in the membership package. A prime example of such a chain is Lifetime Fitness.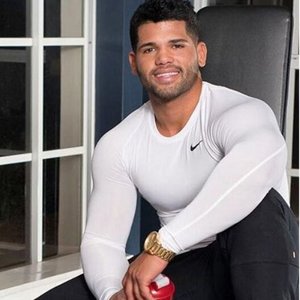 Austin is the author of loveatfirstfit.com and a personal trainer with extensive knowledge in nutrition. Austin is passionate about helping others to find a suitable healthy lifestyle and feel good about themselves. Austin's goal is to help people push their limits and achieve their physical performance.