Typically, mid-sized to luxury fitness chains offer childcare services in the US and other countries. LA Fitness and Lifetime Fitness are two gym chains that provide daycare to members.
Equinox is a famous gym chain that provides classes and personal training. Here is what you need to know about whether they offer daycare or not.
Does Equinox Have Daycare?
Equinox is one of the top luxury gym chains that offer daycare services to members. You will have to pay an additional fee to leave your child at the Kids Club of this chain. The gym provides daycare for kids of age three months to eight years.
The fitness chain has an app that you can use to book a slot for your kid at the desired time. You may also purchase a multi-visit pass to access childcare at a lower price.
Typically, the gym chain charges $14 for each two-hour daycare session. Keep in mind that this amount is for one child only. The price may also vary depending on the club location.
You may also want to know if all Equinox locations offer daycare. This is so that you don't buy a club membership at a site that does not have Kids Club.
Which Equinox Locations Have Daycare?
The good news for all Equinox members is that you can access daycare at all locations. You can find the nearest branch using the locator on the gym chain's website.
A key thing to note is that you must be a member of this fitness chain to qualify for the daycare services. The best part is that the gym will engage your kid in various activities in the club.
You should also keep in mind that Equinox has some rules in place regarding childcare services. So you must follow them to avoid membership suspension and other consequences.
What Is The Equinox Daycare Policy?
The primary rule you should note is that Equinox offers daycare for kids aged three months to eight years. Besides that, you must be a gym member to enlist your child in the Kids Club.
Here are some other general rules that are included in the Equinox daycare policy:
Only parents or authorized adults can drop/pick the child from the daycare
You must book a time slot to leave your child at the Kids Club on a specific day
It is essential to be punctual when leaving and picking up your child
Be sure that you and your child follows all the COVID-19 guidelines
Once you follow all these rules, you can easily enjoy working out at the gym chain. It will also help your child benefit from the various offerings of Equinox's daycare.
What Do They Offer At Equinox Daycare?
The Kids Club of Equinox is designed to help your child perform various activities to gain a liking for fitness. For instance, the program will engage your kid in storybook reading.
Besides that, your child will also perform movement exercises for motor development. The gym chain offers craft activities for your younger kids.
The best part is that some select locations have pre-school alternatives too. Some branches also offer summer camp options for a fun vacation experience.
You should note that the daycare and gym time is not the same at most locations. So you should understand them to coincide with your workout session while daycare is open.
What Are The Equinox Daycare Hours?
The daily Equinox timings for childcare varies from one club location to another. Typically, you can use the service from 8 am to 2 pm. Keep in mind that the standard club timings are 7 am to 10 pm.
Besides that, be sure to remember that the gym chain allows a kid to be in the daycare for a specific time. It is best to know the limit to finish your workout on time.
How Long Can Children Be Left At Equinox?
You can leave each child at the Equinox Kids Club for two hours per day. The gym chain will ask a fee for each kid. Typically, the charges depend on the duration of the child's stay.
The fitness club also offers high safety by keeping some rules for the daycare. So you should not worry about your kid when leaving them at Equinox's Kids Club.
What Safety Features Does Equinox Daycare Have?
A key safety feature that the gym offers is not letting your child leave the room during the stay. This is so that your young one does not lose its way on-premises.
Besides that, the fitness club does not allow unauthorized people to pick or drop your kid. As a parent, it is advisable that you take care of your child's pick-and-drop situation.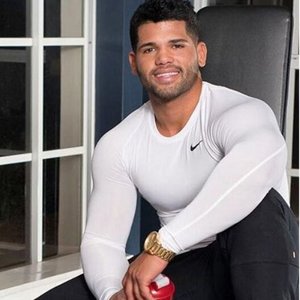 Austin is the author of loveatfirstfit.com and a personal trainer with extensive knowledge in nutrition. Austin is passionate about helping others to find a suitable healthy lifestyle and feel good about themselves. Austin's goal is to help people push their limits and achieve their physical performance.