Crunch Fitness is a better gym for people wanting various amenities and options for kids. It is famous for its equipment, clean environment, and lower membership cost. Planet Fitness is also a famous gym with a low membership cost. However, it is mainly for people in need of basic amenities such as access to gym equipment. If you're struggling to decide which low-cost gym you should join out of these clubs, here is a complete comparison.
Crunch Fitness Vs. Planet Fitness Comparison
| | | |
| --- | --- | --- |
|   | Crunch Fitness | Planet Fitness |
| Cost | Winner |   |
| Equipment | Winner |   |
| Amenities | Winner |   |
| Hours |   | Winner |
| Locations |   | Winner |
Crunch Fitness is better than Planet Fitness in almost every comparison. Planet Fitness doesn't have a lot of weightlifting gear and limits some workouts, so it's not great for most people. Crunch Fitness has better high-end equipment and cooperative staff, and it is good for people who like weightlifting, group classes, and one-on-one coaching.
Crunch Fitness Pros & Cons
Crunch Fitness Pros
Crunch Fitness Cons
Diverse range of fitness classes
Slightly higher membership fees
Energetic and vibrant atmosphere
Limited availability in certain regions
Unique and colorful design
May be crowded during peak hours
Specialized workout areas available
Personal training options
Crunch Fitness offers a wide variety of group fitness classes, a vibrant atmosphere, and a unique, visually appealing gym design. The gym also features specialized workout areas, such as boxing zones and functional training spaces, and provides options for personal and small group training. However, it's worth noting that the membership fees can be a bit higher than those of budget-friendly gyms. Additionally, Crunch Fitness may not be available in all regions, potentially affecting its convenience for some people, and some locations can get crowded during peak hours.
Planet Fitness Pros & Cons
Planet Fitness Pros
Planet Fitness Cons
Affordable membership options
Limited selection of fitness classes
Non-intimidating and welcoming atmosphere
Less variety in equipment at some locations
Clean and well-maintained facilities
Basic membership may have restrictions
Additional amenities like tanning beds and hydro massage chairs
Wide availability of locations
Planet Fitness offers a range of benefits, including budget-friendly membership plans, a welcoming and non-intimidating environment, and clean, well-kept facilities. Additionally, members can enjoy extra amenities such as tanning beds and hydro massage chairs, and the gym's widespread locations add to its convenience. However, it does have some drawbacks, such as a limited variety of fitness classes and potentially less diverse equipment options at certain locations. The basic membership may also come with restrictions on access to certain perks.
Cost
| | | |
| --- | --- | --- |
|   | Crunch Fitness | Planet Fitness |
| Monthly Fee | $9.99 | $10.00 |
| Yearly Fee | $100.00 | $199.00 |
| Initiation Fee | $30.00 | $10.00 |
In terms of pricing, Crunch Fitness has better pricing because it has lower long-term charges, especially for those who pay yearly. The monthly fee for both gyms is more or less the same. However, the yearly makes the difference between these two clubs.
Crunch Fitness is less expensive than Planet Fitness if you want to pay yearly membership. The overall cost is almost half that of Planet Fitness. You must also remember that Crunch Fitness offers better value for money than Planet Fitness in the same monthly fee. This is because of better amenities.
Facilities & Amenities
| | | |
| --- | --- | --- |
|   | Crunch Fitness | Planet Fitness |
| Basketball | ✓ |   |
| Pool |   |   |
| Personal Training | ✓ | ✓ |
| Sauna |   |   |
| Squash |   |   |
| Towel Service | ✓ | ✓ |
| Kids Club | ✓ |   |
| Group Fitness Classes | ✓ | ✓ |
The amenities at Crunch Fitness are more because the gym is family-friendly. Its management aims to offer everyone the same experience as a high-end gym without charging a high fee.
Basketball courts are present at various Crunch Fitness locations. Some branches offer full-size indoor courts, while others have small outdoor spaces for friendly matches.
The best part about Crunch Fitness is that it has a Kids Club. So you will not have to worry about your children while working out during the daytime business hours.
Business Hours
Crunch Fitness is open from 5 am to 11 pm daily to offer a pleasant experience to members. The club is only closed or operates with some restrictions on holidays.
Planet Fitness wins the business hours battle because it operates 24/7. So you can visit the location early morning or late at night.
The 24/7 timing is suitable if you only use gym equipment and cannot visit a club during the day due to work. Visiting late at night may also work for you if you're a parent and cannot leave your children alone during the day.
Locations
Planet Fitness has about 1,899 locations spread across 50 states in the US. Meanwhile, Crunch Fitness only has 400 clubs making it less accessible in some regions.
However, if you do have a Crunch Fitness club nearby, choosing it will be better. You can enjoy more flexibility and have more fun due to the various amenities.
If you want to play basketball, enjoy Kids Club, and have better equipment, Crunch Fitness will help you. You can also participate in various classes at this gym.
Classes
Crunch Fitness and Planet Fitness offer various classes to their members, including personal training and group fitness classes. Zumba, Cardio, and Yoga are some of the options at these clubs.
| | | |
| --- | --- | --- |
| Classes | Crunch Fitness | Planet Fitness |
| Zumba | ✓ | ✓ |
| Cardio | ✓ | ✓ |
| Yoga | ✓ | ✓ |
| Kickboxing | ✓ |   |
| Spinning Cycles | ✓ |   |
Specialized classes such as Zumba, Cardio, and Yoga are also available only at select Planet Fitness locations. Crunch Fitness does not have this restriction.
You can enjoy more options for classes at Crunch Fitness because of the various options. Spinning cycle lessons are not available at Planet Fitness due to a lack of experienced trainers.
Personal Trainers
| | |
| --- | --- |
| Club | Fee Per Hour |
| Crunch Fitness | $100 |
| Planet Fitness | Free with membership |
The personal trainers at Crunch Fitness are better because of their greater experience and qualifications. They offer personal fitness classes to keep you more comfortable while working out.
These personal trainers also help you during the group fitness classes and earlier mentioned specialized classes. You will not experience the same level of flexibility at Planet Fitness.
The personal trainers at Planet Fitness are primarily focused on fitness training using gym equipment, but they do not give one-on-one attention. They also use a fixed 30-minute circuit plan to help you train.
This fixed plan is not suitable for every member. So you may not enjoy the lessons due to limited attention and control.
Daycare
Crunch Fitness is one of the gyms that offer daycare service across all its branches, while Planet Fitness does not. There is also no Kids Club at the latter gym.
Planet Fitness does not allow children under age 13 to come to the gym. So you must find alternatives for young kids when working out during the day at Planet Fitness.
You can also choose Crunch Fitness because they have a proper daycare for young kids. The fitness center also offers a Kids Club to engage your children in fun activities.
The daycare staff at Crunch Fitness is also highly capable and knows how to perform CPR during medical emergencies. So you will not have to worry about the safety of your kid.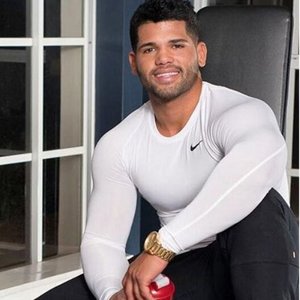 Austin is the author of loveatfirstfit.com and a personal trainer with extensive knowledge in nutrition. Austin is passionate about helping others to find a suitable healthy lifestyle and feel good about themselves. Austin's goal is to help people push their limits and achieve their physical performance.