24 Hour Fitness has created policies and rules for members and clubs that are designed to make it easier and safer for members to exercise. They may modify these policies and Rules at any time. It's up to the members to follow these regulations and keep up with the most current policies and Rules.
These policies and rules are now in effect and apply to all members of 24 Hour. If there is a conflict between these rules and the posted club rules, these policies and rules will apply.
How Much Is A 24 Hour Fitness Membership a Month?
24 Hour Fitness membership costs $44.99 per month with no initiation fee. You can get started by paying a total of $89.98 which includes the first and last month. Yearly membership is cheaper at $25 per month and $299.99 is due immediately.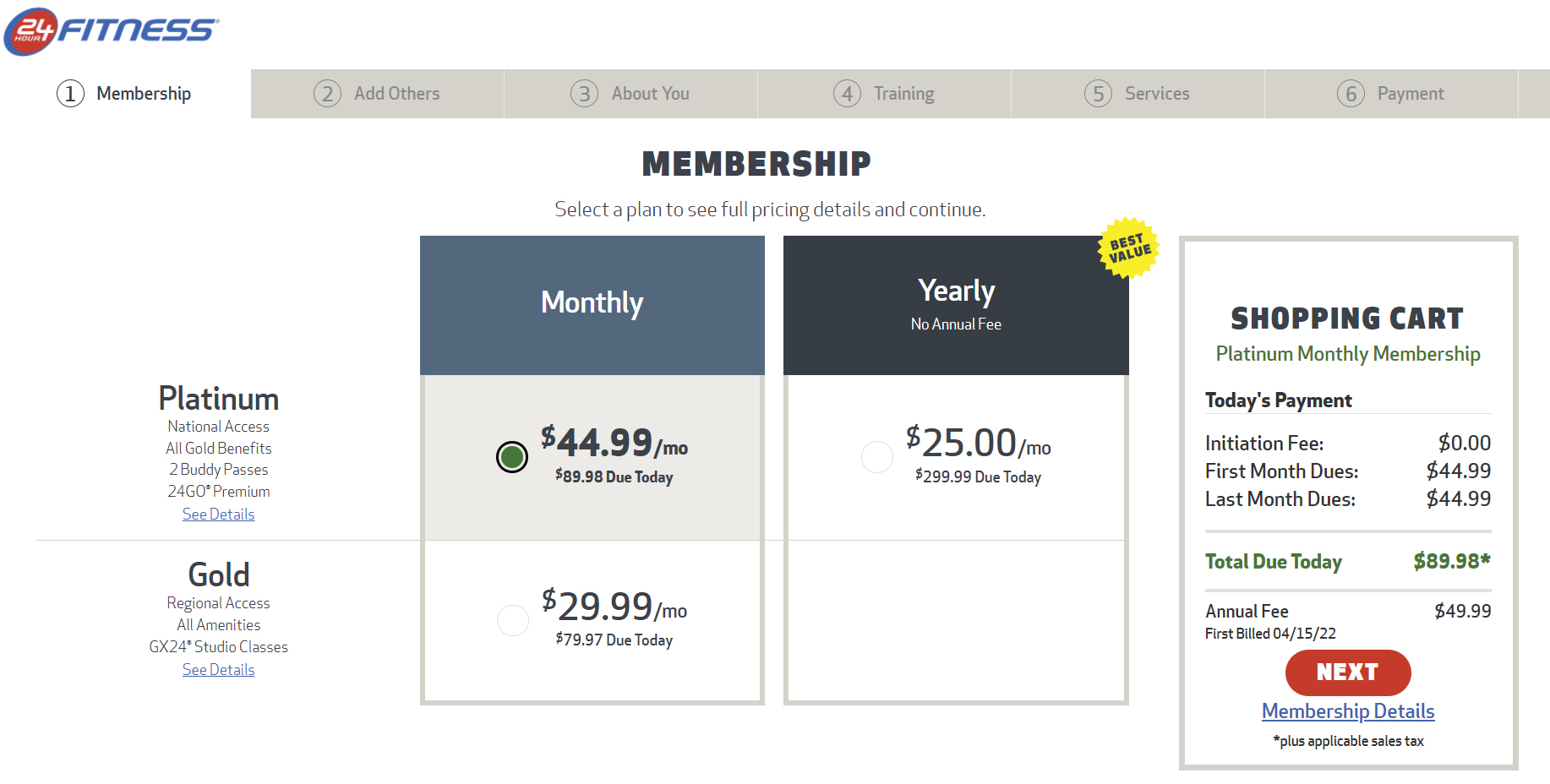 The gym membership at 24 Hour Fitness includes access to various facilities. You can use the club gym to work out and get your cardio in.
The fitness center also holds a studio and personal training classes for members. Besides that, you can use the pools, saunas, showers, and much more at this club.
Initiation Fee
There is no initiation fee for 24 Hour Fitness Membership. You will not have to pay additional charges to start the process. However, there is one thing to keep in mind.
Annual Fee
All memberships at 24 Hour Fitness come with a small annual fee of $49.99. You will have to pay this bill every year apart from your monthly charges.
Pay Online
24 Hour Fitness allows its members to pay for the membership through the online method. If you have an account on their website, you can log in and pay your bills.
Meanwhile, if you don't have an account, then you can register yourself. After that, you can click on the make payment option to pay online.
Cancellation
24 Hour Fitness Amenities

Members of 24 Hour Fitness have access to the facilities and privileges that they have enjoyed for over two decades. These include access to one or more clubs in the US. They also have access to their online nutrition guide and the personal training services of certified trainers.
Aside from these, members of 24 Hour can also enjoy various other forms of exercise, such as basketball, volleyball, and racquetball. They can also use the heated swimming pools and the various saunas and steam rooms.
Cost To Add A Family Member
The cost of adding a family member to your 24 Hour Fitness membership is $26.99. You should note that this fee is not a one-time charge.
Instead, you will have to pay this amount every month along with the membership package fee. Besides that, the charges to add a friend are also the same.
The good news when adding a family member to your membership is that the club chain does not ask for an initiation fee. So you will have not to pay more than $26.99.
Guests can also visit the club provided they meet the eligibility requirements. Here is what you need to know about 24 Hour Fitness having a free pass.
Guest Pass
24 Hour Fitness offers all people in the US a free trial to use their facilities for free. This is because they allow guests to get a free day pass.
The free day pass only lasts for three days and can be used by guests after every six months gap. You can apply for it through the website of 24 Hour Fitness.
Meanwhile, you can get the pass by going to the club directly. The facilities you can use with this pass are limited.
24 Hour Fitness Membership Comparison
Here is a monthly price comparison with all major gyms in the United States:
24 Hour Fitness is a club that offers the best value deal on its annual packages for all plans. You will have to pay a total fee every year. However, it reduces your monthly charges.
There is no senior discount at 24 Hour Fitness, but military members and first responders can get a $5 discount at 24 Hour Fitness.
There is a student discount for selected 24 Hour Fitness locations. Contact them first before visiting, and if a student discount is offered at that location just bring your student ID for verification.
Related: Does 24 Hour Fitness Have Senior Discount? (Answered)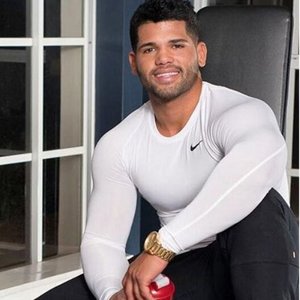 Austin is the author of loveatfirstfit.com and a personal trainer with extensive knowledge in nutrition. Austin is passionate about helping others to find a suitable healthy lifestyle and feel good about themselves. Austin's goal is to help people push their limits and achieve their physical performance.