A membership in Anytime Fitness is a good deal for people who are not competitive in their sport, such as CrossFitters or powerlifters. The facility is clean and has a variety of equipment. The gym is also convenient since it can be used at any time.
Life Time Fitness membership is a good deal if you can afford it. It's more expensive than Anytime Fitness, but it's also a great place for families to get in shape. There are additionally a variety of activities for kids.
Lifetime Fitness and Anytime Fitness are famous clubs with high-end equipment and amenities. So you may be deciding which gym to choose for your next membership.
Lifetime Fitness Vs. Anytime Fitness Comparison
Lifetime Fitness is a better gym than Anytime Fitness due to the better amenities and equipment. Its hours are also more flexible than the other gym. Other criteria to determine which gym is better included comparing the environment, membership cost, and policies.
| | | |
| --- | --- | --- |
|   | Lifetime Fitness | Anytime Fitness |
| Cost |   | Winner |
| Equipment | Winner |   |
| Environment | Winner |   |
| Rules and Policies | Winner |   |
| Amenities | Winner |   |
| Locations |   | Winner |
Lifetime Fitness is the overall battle because it is a luxury gym with well-developed facilities. Meanwhile, Anytime Fitness is a basic fitness club for people seeking a more basic membership.
Anytime Fitness is more expensive because of membership fees and other charges. However, the second month will be relatively cheaper.
However, Lifetime Fitness is less expensive for couples. The equipment of this gym is also better because it is a luxury gym, while Anytime Fitness is a basic Franchise.
The rules and policies of Lifetime Fitness are better to offer a more comfortable experience. This gym also has more amenities.
Therefore, Lifetime Fitness is better.
Cost Comparison
| | | |
| --- | --- | --- |
|   | Lifetime Fitness | Anytime Fitness |
| Monthly Fee | $69 | $38.99 |
| Yearly Fee | $69 per month | $408 |
| Initiation Fee | $50 | $50 |
| Key Fee | $0 | $35 |
Lifetime Fitness wins the cost battle because its overall membership is cheaper due to only initiation and monthly fees. Anytime Fitness also charges a one-time key fee from members.
A couple at Anytime Fitness will have to pay about $255 for the first month due to the initiation fee, key fee, and monthly fee. Lifetime Fitness does not take any initiation fee if two persons are joining.
So you will have to pay only a $50 monthly fee for each person. This is more reasonable than Anytime Fitness.
Facilities & Amenities Comparison
The amenities at a gym decide your overall experience and whether the membership is worth it. These include classes, personal trainers, and daycare services.
Other things that come under amenities are access to showers, sauna rooms, and basketball courts. The more services a gym offers, the better your experience will be.
| | | |
| --- | --- | --- |
|   | Lifetime Fitness | Anytime Fitness |
| Basketball | ✓ | |
| Pool | ✓ | |
| Personal Training | ✓ | ✓ |
| Sauna | ✓ | |
| Squash | ✓ | |
| Towel Service | ✓ | ✓ |
| Kids Club | ✓ | |
| Group Fitness Classes | ✓ | ✓ |
Lifetime Fitness is a high-end gym that offers all amenities, such as basketball courts, group classes, towel service, and a kids club. So you don't have to worry about your children while working out.
Anytime Fitness does not offer squash, sauna, pool, and basketball services. There is also no kids club or daycare for your young ones.
This means you will have to hire a babysitter or choose an external daycare for your young kids if you want to work out without any hassle.
Business Hours Comparison
There is no winner when it comes to the timings of Lifetime Fitness and Anytime Fitness. Both gyms are open 24/7 to offer you a hassle-free experience.
You can visit one of the branches at any time to enjoy a pleasant workout. Lifetime Fitness offers more amenities, so you can stay at the club longer and participate in different activities.
Anytime Fitness also has basic facilities such as gym equipment and showers. However, you should not choose this club if you want to play basketball or take swimming lessons.
Locations Comparison
Lifetime Fitness has more than 150 locations in over 41 countries. Meanwhile, Anytime Fitness has more than 2,500 clubs across the globe, offering more flexibility.
You can choose Anytime Fitness if you cannot go far for working out. The gym has various locations in the same region to accommodate all people.
This is why Anytime Fitness clears the battle between locations. The branches also vary from small to large clubs.
Lifetime Fitness is only a good option if you want luxury amenities and a spacious room. The other gym can also get busy due to more members but less space.
Classes Comparison
Lifetime Fitness and Anytime Fitness offer classes to members for better training. The various options include Zumba, cardio, spinning cycles, and much more.
| | | |
| --- | --- | --- |
| Classes | Lifetime Fitness | Anytime Fitness |
| Zumba | ✓ | ✓ |
| Cardio | ✓ | ✓ |
| Yoga | ✓ | ✓ |
| Spinning Cycles | ✓ | ✓ |
Both gyms offer more or less the same classes, so you can choose any one of them if you want to experience classes. However, Lifetime Fitness may charge more for the same classes.
Personal Trainers Comparison
The personal training sessions of Lifetime Fitness are well-known because of the qualified trainers. You can also get personal training from Anytime Fitness, but it may not be the best due to lesser-known trainers.
A session of personal training at Lifetime Fitness costs $50 to $100 per hour. Meanwhile, Anytime Fitness charges about $40 to $70 per hour.
So you can save more money by joining Anytime Fitness for personal training. However, the workout may be limited due to a lack of equipment.
Some high-end machines that Lifetime Fitness offers may not be available at Anytime Fitness due to membership cost reasons.
Related: Average Cost Of Personal Trainers
Daycare Comparison
You can visit Lifetime Fitness with your children (ages 3 Months to 11 Years). Your children can stay in the specific Kids Play Area and have fun while you work out. 
Anytime Fitness does not offer daycare at any of its branches. So you will have to think about some other options for your kids. This is why Lifetime Fitness is better in this regard.
Related: Gyms with Childcare (Cost & Rules)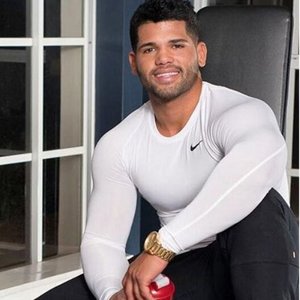 Austin is the author of loveatfirstfit.com and a personal trainer with extensive knowledge in nutrition. Austin is passionate about helping others to find a suitable healthy lifestyle and feel good about themselves. Austin's goal is to help people push their limits and achieve their physical performance.